As far as Dana Paulson was concerned, that particular day was just like any other in Winnipeg, Manitoba, Canada. She woke up, as usual, to get ready for work and found her husband filming her on a mobile phone while she was headed for the kitchen. Not suspecting anything further, she even stuck out her tongue when her husband Derrick asked, "What's up?"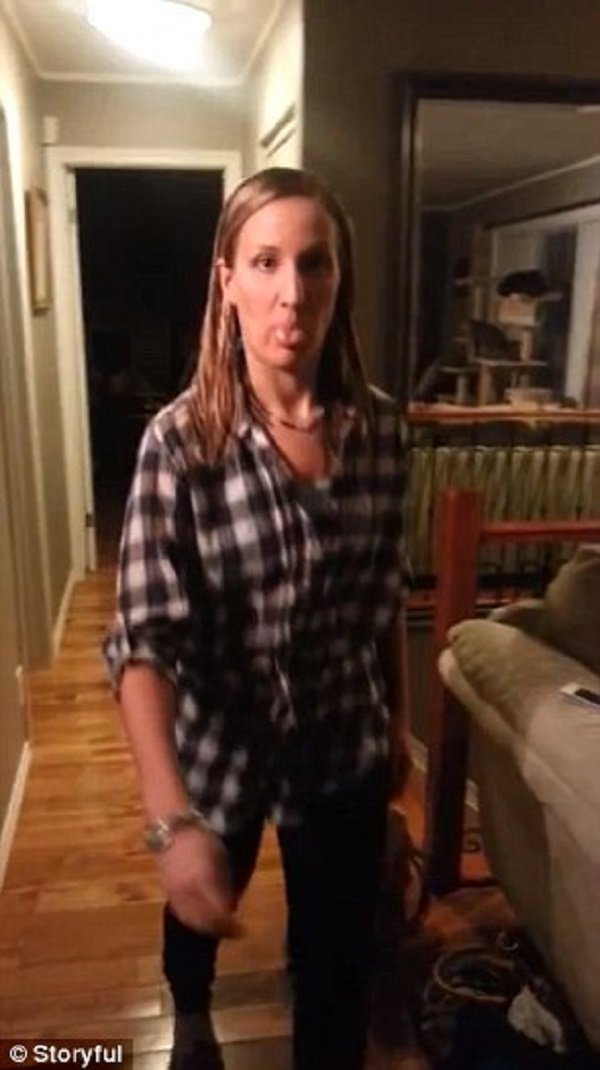 Unbeknowest to Dana, this was just one part of a very elaborate surprise that her husband had cooked up for their fifth wedding anniversary. When she reached the counter, Derrick gave out another clue by handing her a 20 Euro note and told her she was going to need it.
Obviously baffled, Derrick then sprung the surprise on his wife. They were going on a trip to Europe for their wedding anniversary and they had to pack their bags now. In fact, they had about one-and-a-half hours to get ready before their cab picked them up.
Derrick further explained that he had already arranged her time off from work and that someone was going to look after their cats, so all she really had to do was put on her clothes and pack her bags. How's that for sudden?
Already starting to cry, Dana asked if he was joking and of course Derrick said that he wouldn't joke about something like this. He also told her that's the reason he'd been clocking tons of overtime at work. That's when the tears really started to flow and even Derrick was starting to get emotional.
It wasn't the first time Derrick pulled off a big surprise like that. For their first wedding anniversary, Derrick also surprised his wife with a trip to the Bahamas. That first time, he made it appear that they were going to eat lunch at CHOP which was a restaurant located near the Manitoba airport. But on the way, he told her that they were actually headed to the airport and everything had already been arranged.
Derrick really pulled out the stops to give a memorable wedding anniversary. The best thing about it is that people on the Internet noticed. Ashton Kutcher got wind of the video and shared it with his 18.5 million Facebook followers while captioning it with, "This guy is a boss."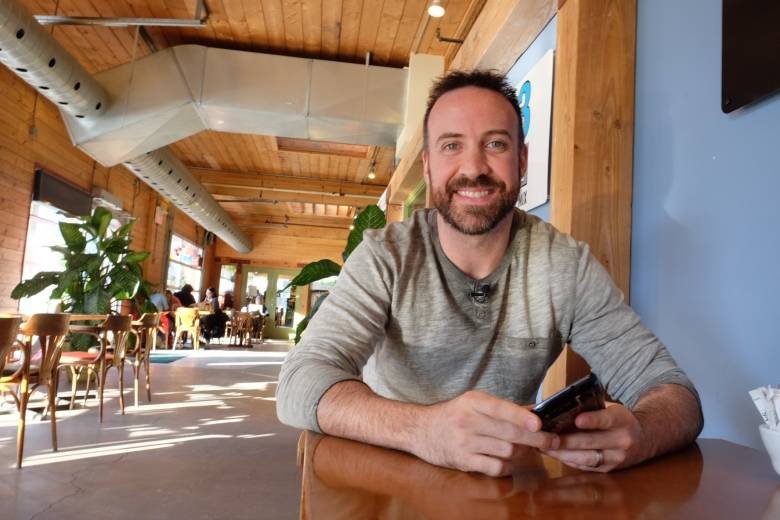 Derrick has even been approached by the Steve Harvey Show for a "best husband" episode because of what he did.
But while all the recognition is nice, Derrick simply does it to make his wife happy. It's the least he can do for someone who he describes as "one of the kindest most special people in the entire world."
"Recommended Video – Disabled Woman Gets A Surprise From Husband When She Goes Shopping For Her 10th Anniversary"
Enjoyed the article? Check out another interesting story below ▼
---

Share this story with your friends and family!
---