As winter is here, snowfall is expected in many different parts of the world. While some enjoy playing in the snow, some don't like it much as sometimes it becomes problematic. It can block roads which creates a lot of problems for people who have to go out for their work or to enjoy their holidays. Also, train cannot work properly as it takes a lot of time and energy to clear the snow from the railroads.  But at the same time, snow is one of the most beautiful things in our world and is loved by lots of people, no matter how much trouble it causes to us.
Here, a man from Canada tried to show us the beauty of snow as he filmed a train colliding with a giant wall of snow.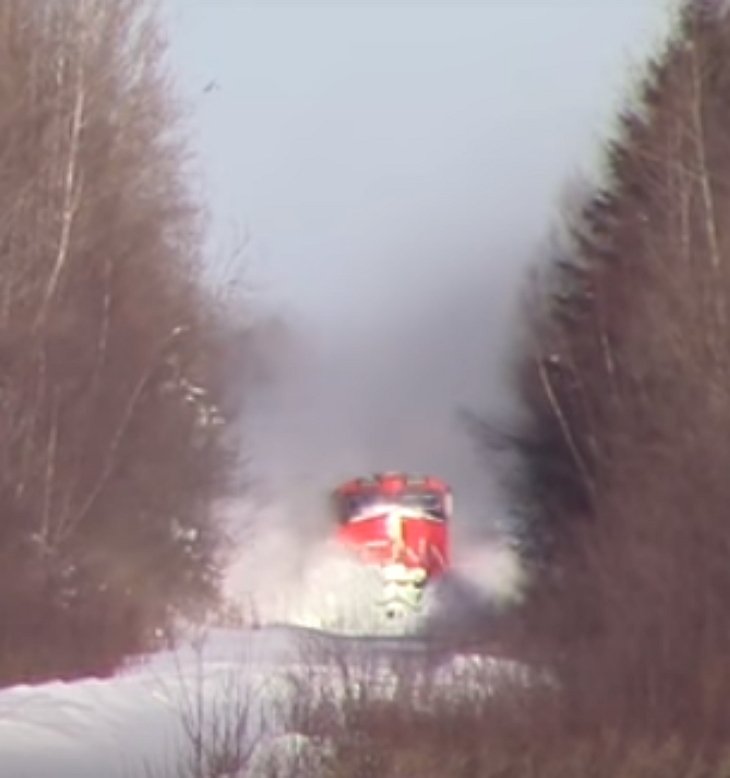 A gigantic snowstorm had covered all over the Canada. The white snow piled up on the railroad tracks making it difficult to travel.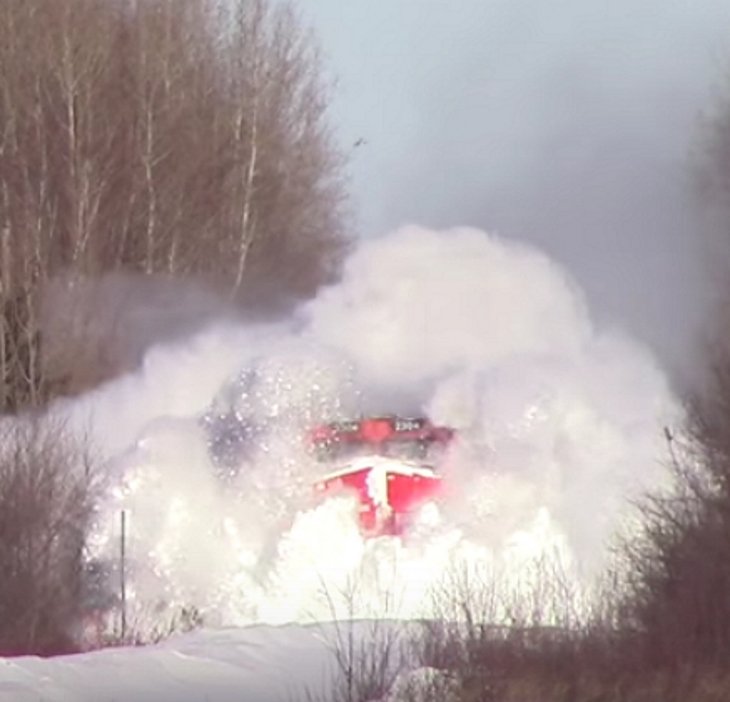 This particular intersection is at Salisbury. The train engineers and crew have a 10,000-foot view of the track and what lies ahead, they saw a giant wall of snow and decided to use the train as a giant blower, ending up with a giant fountain of snow shooting in all directions as it pushes its way down the railroad track. The view was BREATHTAKING!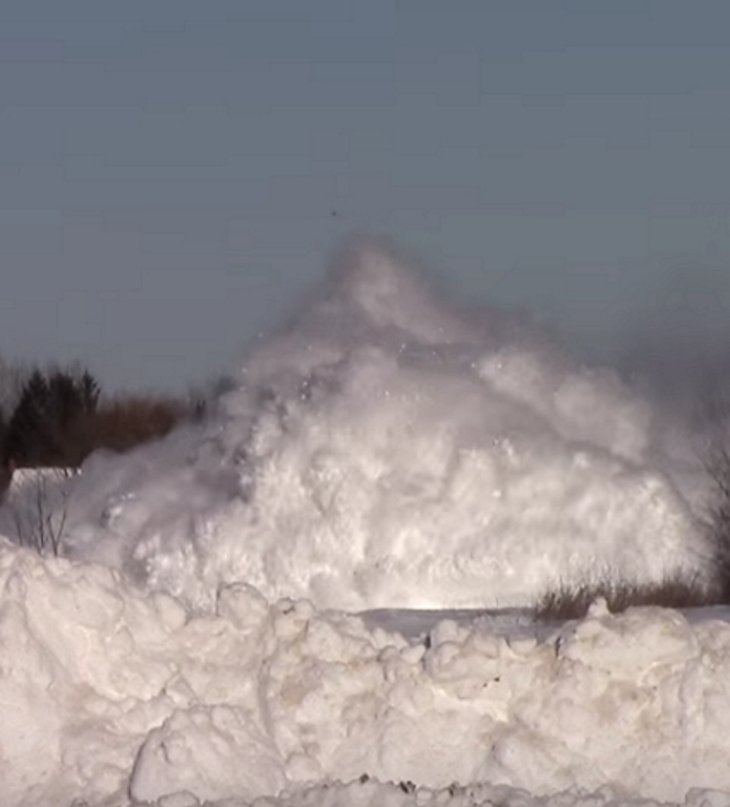 Fortunately, a man was ready with his camera perched at mile 11 of the CN Sussex subdivision to shoot this amazing view of the train colliding with the wall of snow. This incredible video went viral and has been viewed by more than 12 million people so far. Watch the video below to see it for yourself the incredible amount of snow that goes up in the air.
Isn't the view breathtaking? The video is definitely amazing thanks to the cameraman who shot this astonishing view at the perfect time. This is totally INSANE! Share this with your friends and family if you liked it.
Enjoyed the article? Check out another interesting story below ▼
---

Share this story with your friends and family!
---