If you have attended any major sporting activity, then you will be well conversant with the usual weird kiss cam that makes the couples to caress on the JumboTron. Such occasions are not rare, and you cannot miss two or more in a sporting event. However, one football game held recently came with a new "Flex Cam," which prompts the audience to boast about their masculinity.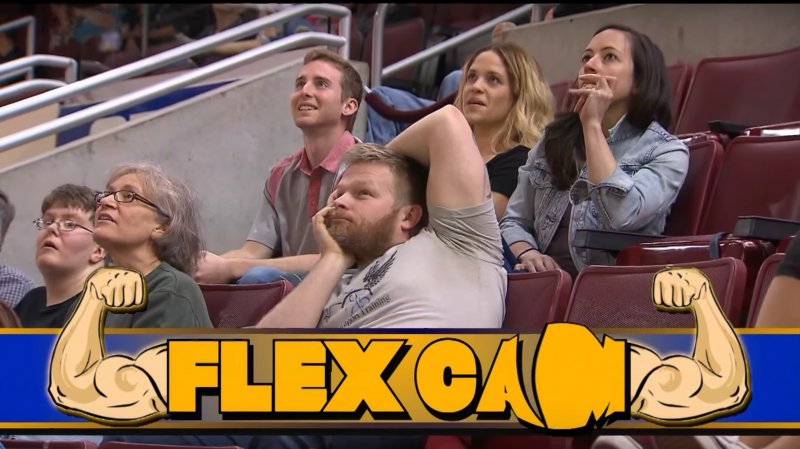 YouTube / Philadelphia Soul
If you regularly go the gym, this might be one of your best chance to show off those your muscles and shine, but one unfortunate guy, while attempting to shine, ended up being shamed publicly. In a football game intermission that was held at the Philadelphia Soul arena, "Flex Cam" stepped forward and looked through the unsuspecting crowd. He was full of confidence to steal the scene, but he got a miserable result that he never expected.
The camera first focused on a man who was first to fold his sleeves to show off some bicep. However, two women were sitting behind him who were not pleased with his self-assured display. Is it not embarrassing? Sure it is. Does it get worse? Absolutely. It was the kind of result that brought this man to serious public shame. What he thought would have been appreciated by the majority only turned out to be a source of discomfort to some people who were not impressed.
The camera focused elsewhere just when the man had begun to confront the two women who were not impressed at all. It also gave the crown a chance to flex it out on the large screen. However, that did not put an end their jumbo Tron story. The cameraman made up his mind to later return to where they began, which ended in a big surprise for not only this embarrassed man but also the entire crowd.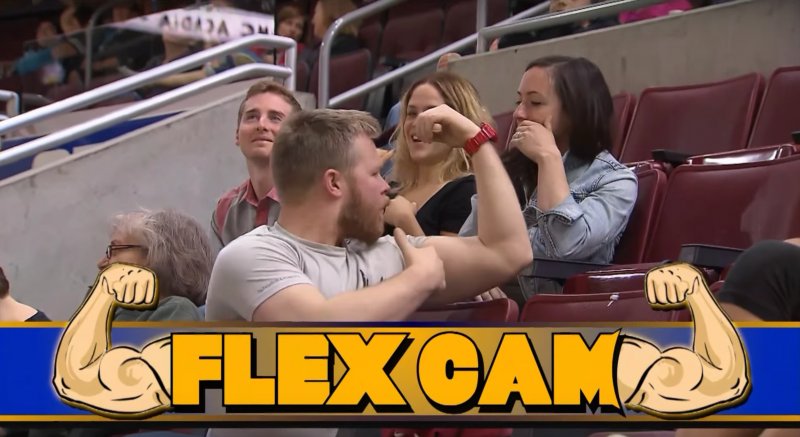 YouTube / Philadelphia Soul
The "Flex Cam" once again decided to visit this sports fan, and he utilized the chance to display his muscles egotistically. However, amidst all his posing, the woman who was seated behind him decided to jump forward to steal the scene. He was not aware of the woman, and even if he was aware, he believed in himself that no woman would challenge him.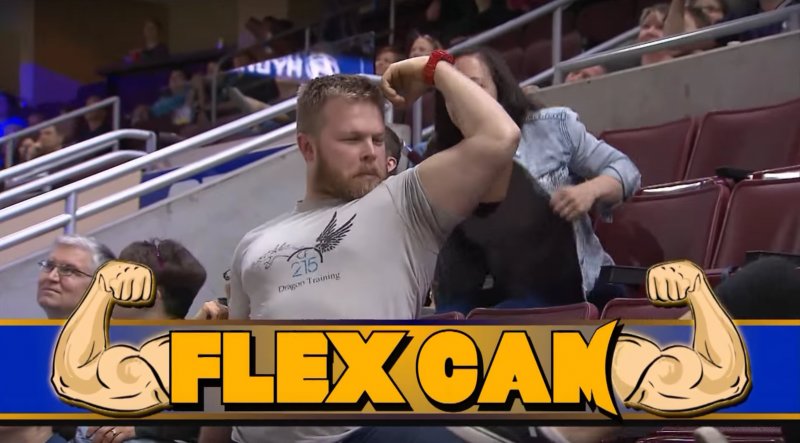 YouTube / Philadelphia Soul
Little did the man know, the person seated behind him had more muscle of her own to show. The woman rose up from her seat then tore off her jean jacket to show the massive arms that were undoubtedly outclassed the flexer whose face has already turned red. What a shame it was! There is nothing that a man hates more than being challenged by a woman in public places. It even pains when a woman steps forward to challenge a man in his competition where he is the favorite and expected to win it. It was a big shame before a large audience who came to enjoy football but found another source of entertainment along the way.
As if that was not enough, Philadelphia Soul uploaded the video on their YouTube channel where it took the whole internet by storm in just minutes. When the video clip was uploaded on YouTube, it gathered over 13 million views and with many of the viewers leaving their hilarious comments. You won't wish to be left out in this. You can also watch it if you haven't by searching the video on YouTube.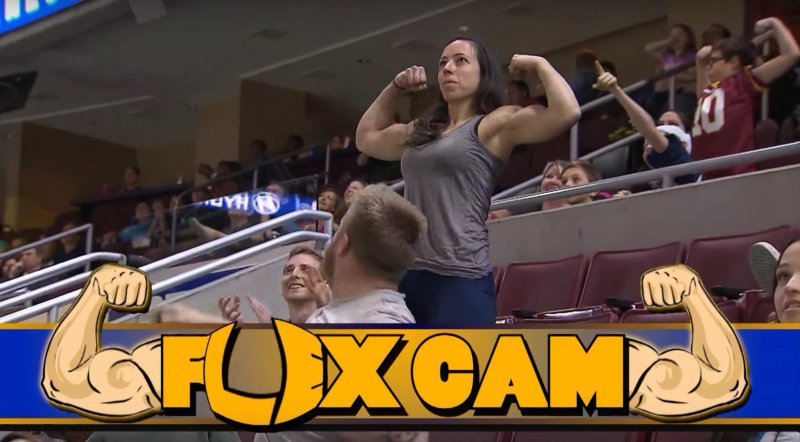 YouTube / Philadelphia Soul
What do you think of people who go about showing off themselves in public? Is it a good reward to get ashamed publicly like in the case of this "Flex man?" Drop us your comments highlighting your thoughts. Also, spare some time to LIKE US ON FACEBOOK to support us!
Advertisement
Follow

@smalljoys_of_life
Enjoyed the article? Check out another interesting story below ▼
---

Share this story with your friends and family!
---