Bumper cars are fun little attractions. Perhaps you once went on a date and had some fun riding bumper cars at the carnival. Or perhaps you once sneaked out of class with friends and rode those contraptions.
Either way, it's a fun way to "bump" other vehicles while coming out alive at the end of it. The ride is a staple of every carnival.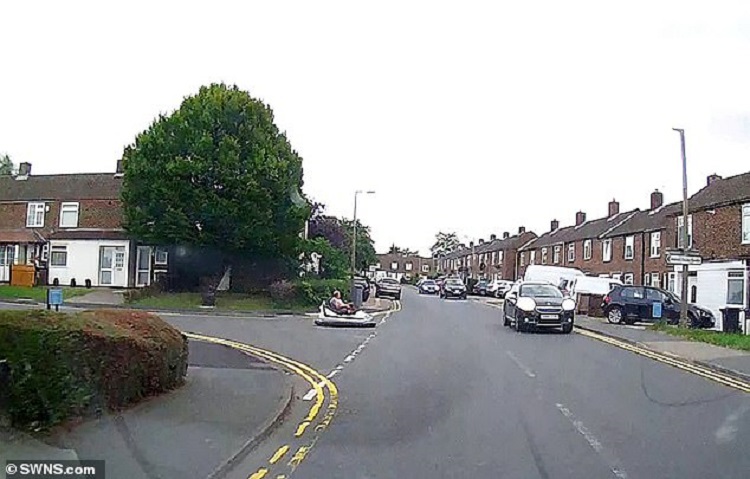 This is why one motorist in the UK was thoroughly baffled by a sight that didn't belong on the road. Driving a vehicle belonging to HD Property Services, the unnamed driver was making a turn somewhere in Harlow, Essex when he saw a man casually waiting for his own turn at the intersection riding, of all things, a bumper car!
The incident happened around 6 pm on September 19. Luckily, the vehicle's dashcam was working and the strange footage was captured.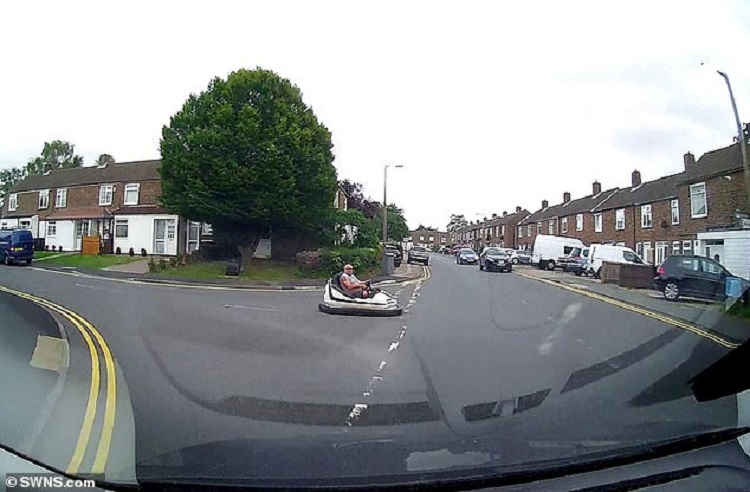 Ben Peters runs Telematics Pro UK, Ltd. which supplied the dashcam footage. He himself couldn't believe his eyes when he saw the recording.
He said: "I just thought oh my god, is that really a dodgem? I know that electronic cars are popular, but this is another level.
Watch the hilarious video below!
"I can only assume that he has amended it to make it into a road legal vehicle.
"I have never seen anything like it before in my life."
The man must have loved his childhood experiences with bumper cars so much that he just had to have one!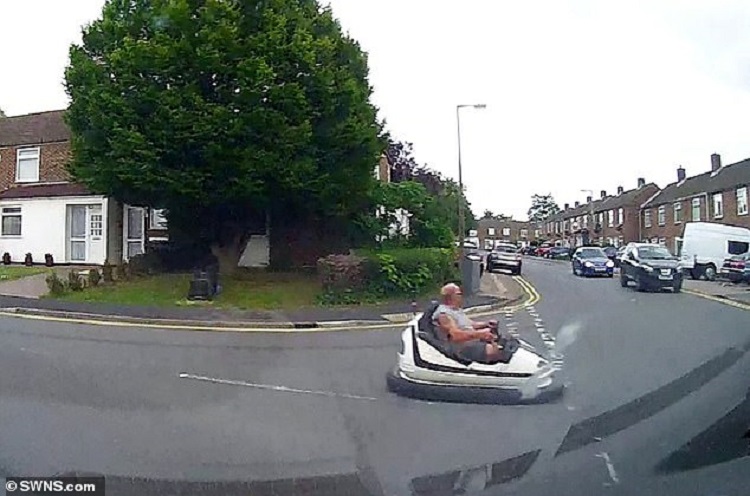 While Peters and the other driver haven't encountered road-legal bumper cars before, it's not the first time that it has happened.
Just earlier this month, 46-year-old Mark Harper was seen driving a converted bumper car in Tamworth, Staffordshire. Harper bought the theme park attraction on eBay for £400 and spent almost £2,500 to make it road-worthy.
And in 2015, retired Glaswegian Tom Evans also bought a bumper car on eBay and converted it to run on gas.
Recommended Video!
"The Car Has a Massive Skid in the Hedge Which Made it Spin 360 Degrees"
Enjoyed the article? Check out another interesting story below ▼
---

Share this story with your friends and family!
---