Even in this day and age when society is more accepting of the LBGTQ community, especially when it comes to gay relationships, there are still enough people around who simply cannot accept those openly gay lifestyles are now part of daily living.
Matt Dorio is an openly gay man who has worked hard to achieve his goals in life. He has worked in sports management for big-name teams such as the NY Red Bulls, the Boston Red Sox, and is now connected with the Portland Trail Blazers. Aside from his work ethic, he also has one of the biggest smiles in the city.
Although Portland, Oregon, is one of the most diverse cities in the US and is welcoming to the LBGTQ community, there are still homophobic residents who hold on to the old ways of thinking about gay lifestyles.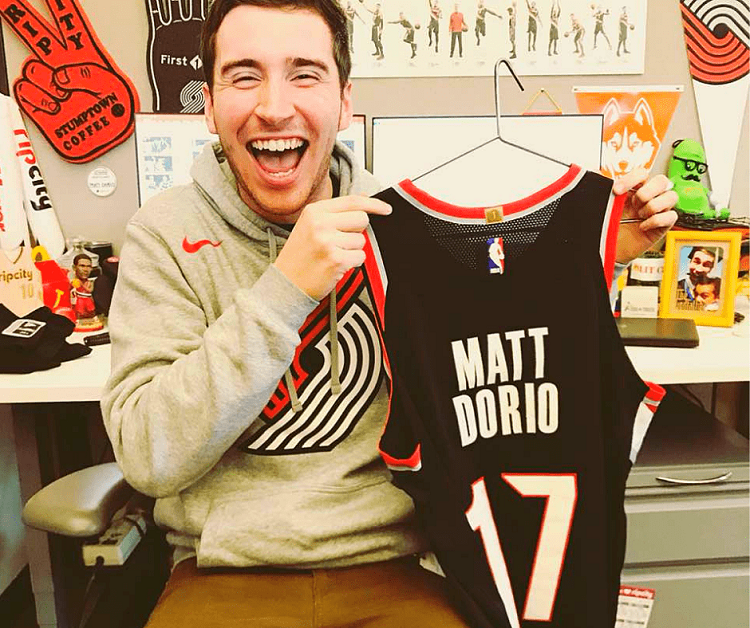 While it may be unfortunate that a person is judged more by their sexual preference rather than how they carry themselves as a human being, it's an unavoidable fact that must be dealt with.
Matt had his own encounter with this type of attitude in early January of this year and shared his experience on Facebook.
"I was just standing in the cashier line at the grocery store. I wore my Portland Trail Blazers Pride Sweatshirt today to work. It's one of my favorite articles of clothing. An older gentleman, standing right behind me, decided to say, "why are you wearing that rainbow shirt? Are you some sort of fa****?'"
Anyone would have been within their rights to be ticked off at this judgmental attitude towards someone they didn't even know, but instead of engaging in a tit-for-tat with the homophobe Matt decided to respond with sincerity and kindness.
"I said, 'well sir, I am a gay man yes. And I wear this to show people that I am not only proud of myself and my community, but also the organization I work for who supports Diversity, Equity, and Inclusion.'"
Instead of placating the man, Matt's response only seemed to have triggered him even more.
"He then proceeded to say, 'have fun in hell homo, hope you're proud of the choice you decided to make.' This man then goes on to mumble homophobic slurs to me, the whole time I'm waiting in line. I ignore him, pay for my food, and start to walk away."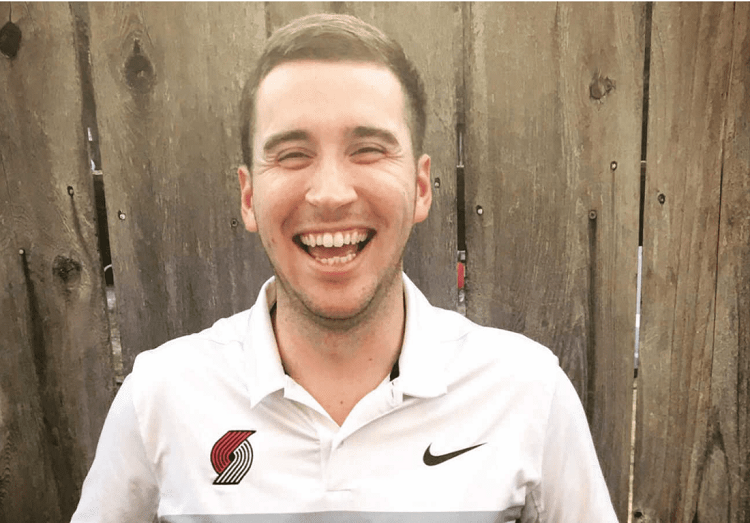 That would have been that but what happened next showed the type of person that Matt is.
As he was walking away, Matt overheard the other customer's card getting declined. Despite repeated tries, the card kept getting declined which meant that the man wouldn't be able to pay for his items. And that's when Matt did a really big thing by paying for the man's purchases!
"I then notice his card gets declined. He keeps trying, and trying and he isn't able to pay for his food. I walk up to the cash register and pay for his 3 items."
Matt didn't need to do it but by doing a kindness to the man who had just insulted him, Matt showed that he was truly the bigger man in that encounter.
Recommended Video –"Jackie Chan's Estranged Daughter And Her Girlfriend Are Homeless, Claim To Be Living Under A Bridge Due To 'Homophobic Parents'"
Enjoyed the article? Check out another interesting story below ▼
---

Share this story with your friends and family!
---