LIKE OUR PAGE

When two hearts are meant for each other, no distance is too far.
With a glance, you may mistake these photos for an ordinary couple. A couple with sharing the love of travel. But Alas! A closer look at these pictures will reveal a tale of love. Love that beat all odds to conquer distance.
Meet Robi and Joli, two love birds brought together by their love of travel. Robi is American while his better half; Joli hails from the Philippines. Surprisingly, their love wouldn't be deterred by the 8,000 mile distance between the two countries.
Facebook was their first stop as friends. All thanks to Zuckerberg. It provided them a home to nurture their love and watch it blossom. Their love escalated fast, so a meeting followed naturally.
But the distance between them was still a challenge. Out of the love of travel they shared, the "meet Halfway" idea was born. Each of them would take a journey 'halfway' to a different country where they would meet.
In between were; expensive plane tickets, long wait between visits and poor internet connections. But all was worth it. Two souls in love and craving a piece of each other would finally meet. Unfortunately for them, the affectionate moment wouldn't last forever. Each would head home again, anxiously waiting for the next visit.
Now, they're inspiring other Long distance lovers with their photos. Photos they took posing in a "deep-kiss" manner to act as a memory of the places they visited.
Joli revealed that those photos were only shared with those close to them until recently. They realized that those photos would motivate more long distance couples to work in their relationships. She pointed out that with faith distance doesn't matter. And each partner must be willing to put in the effort to do their part.
Here are the photos…
Milan,Italy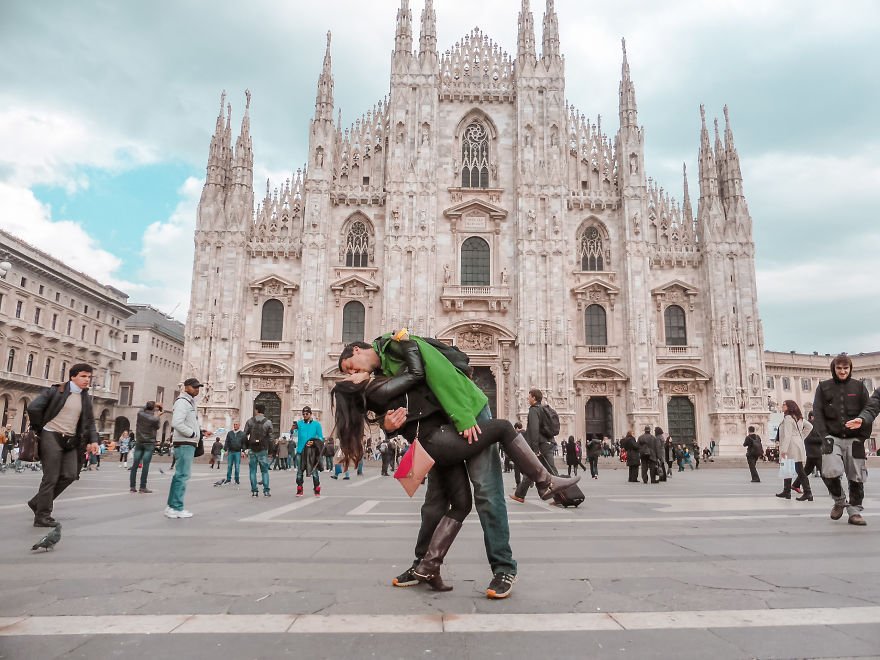 Joshua Tree National park,CA,USA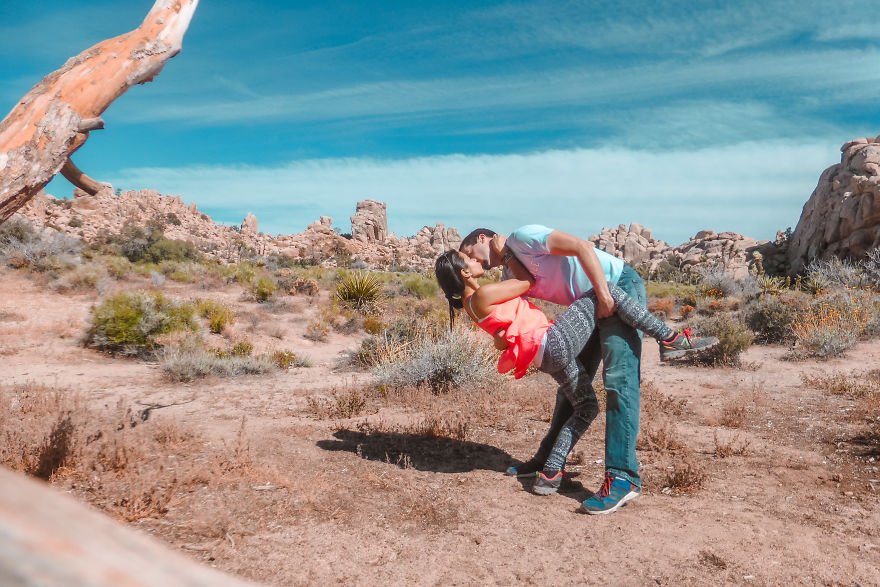 Chocolate Hills,Philippines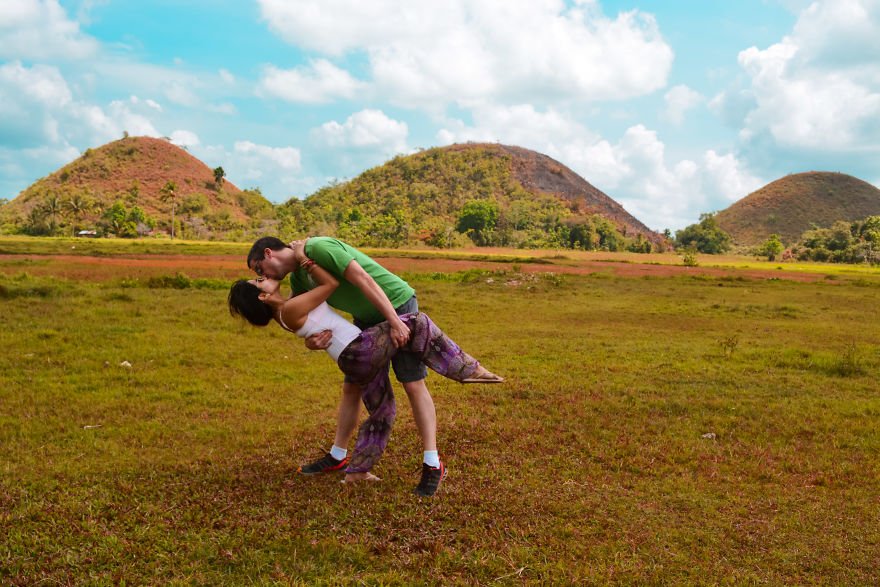 Barcelona, Spain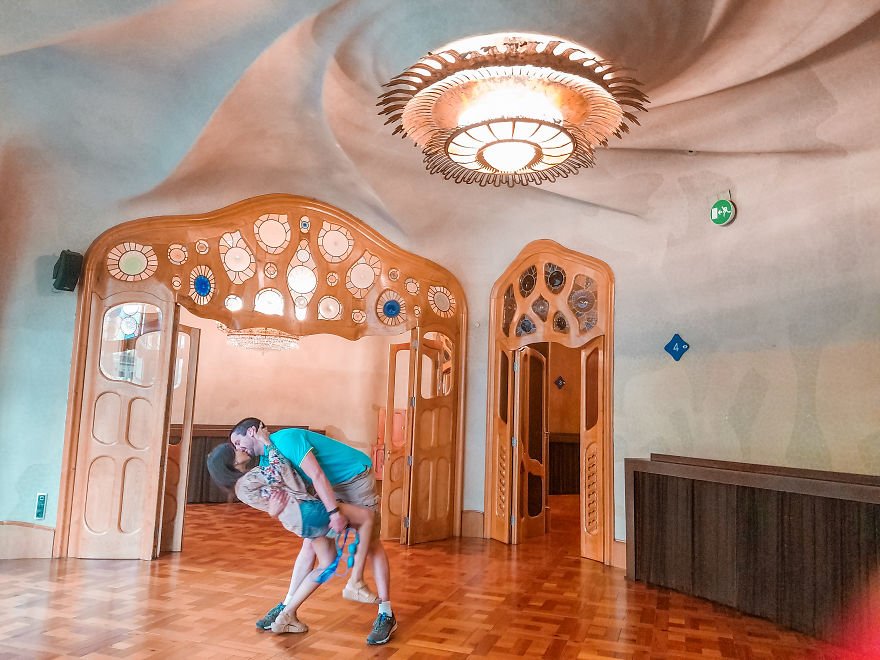 Lisbon, Portugal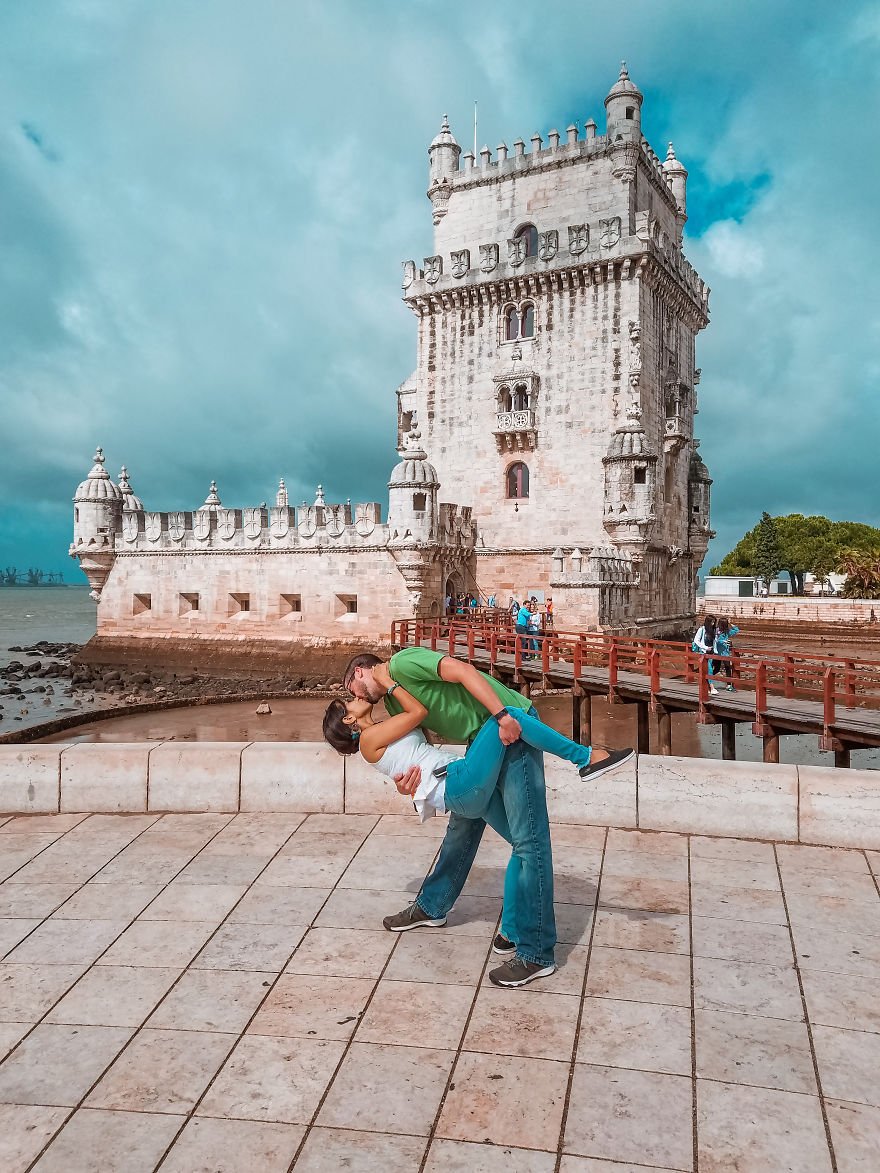 New York City, USA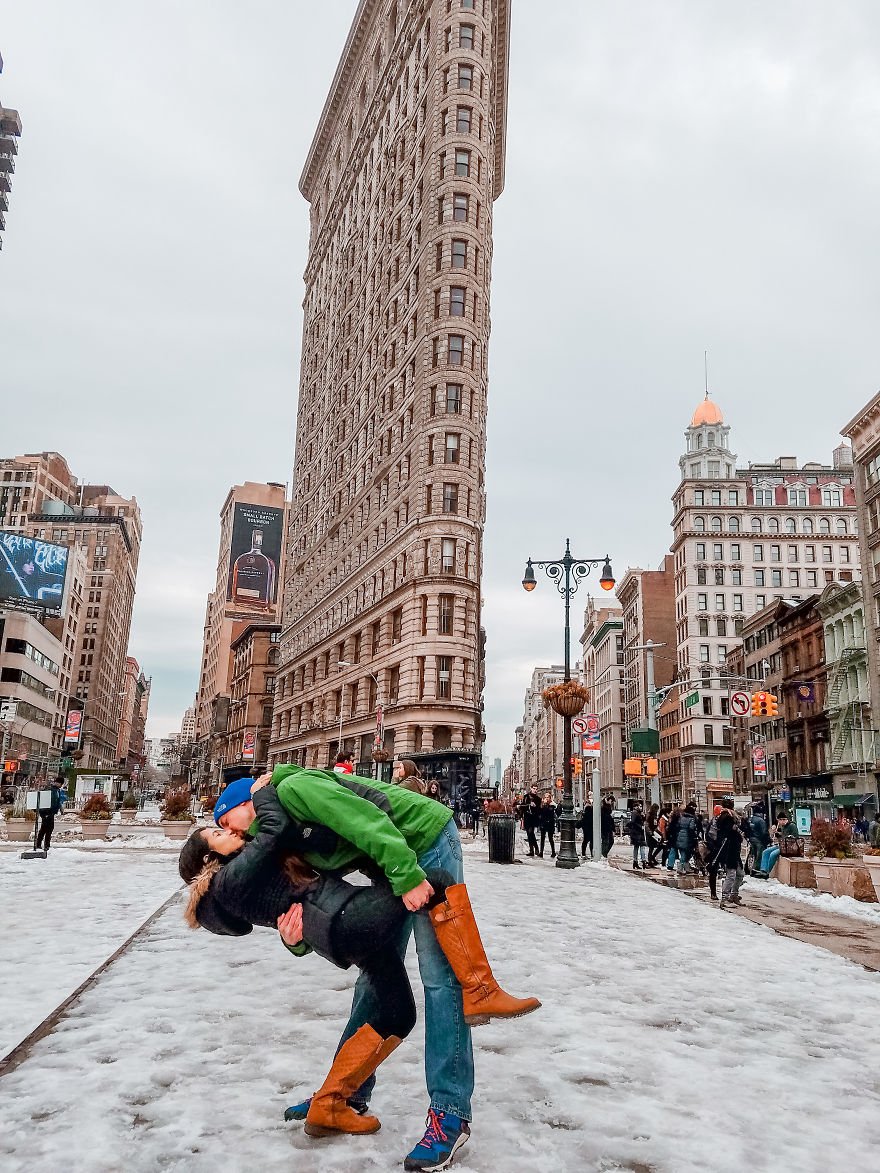 Boracay Island, Philippines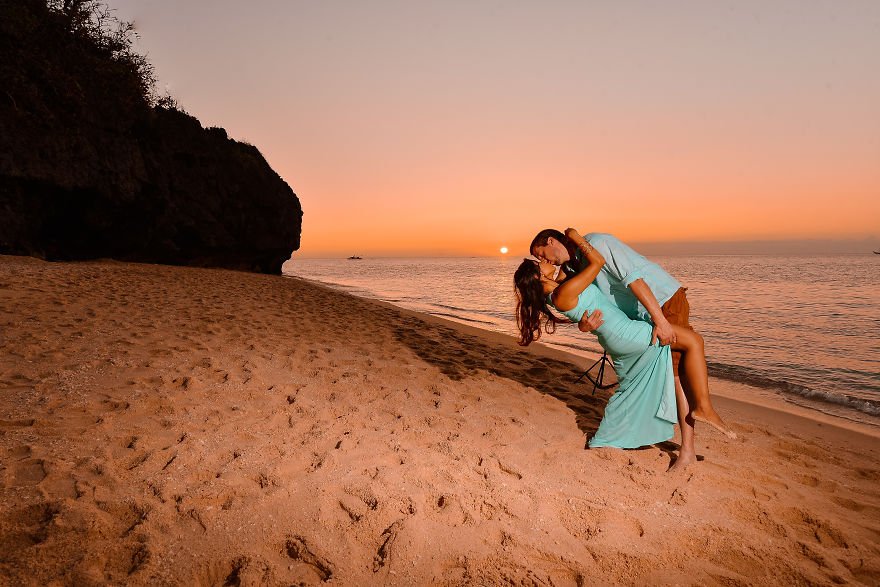 San Francisco, USA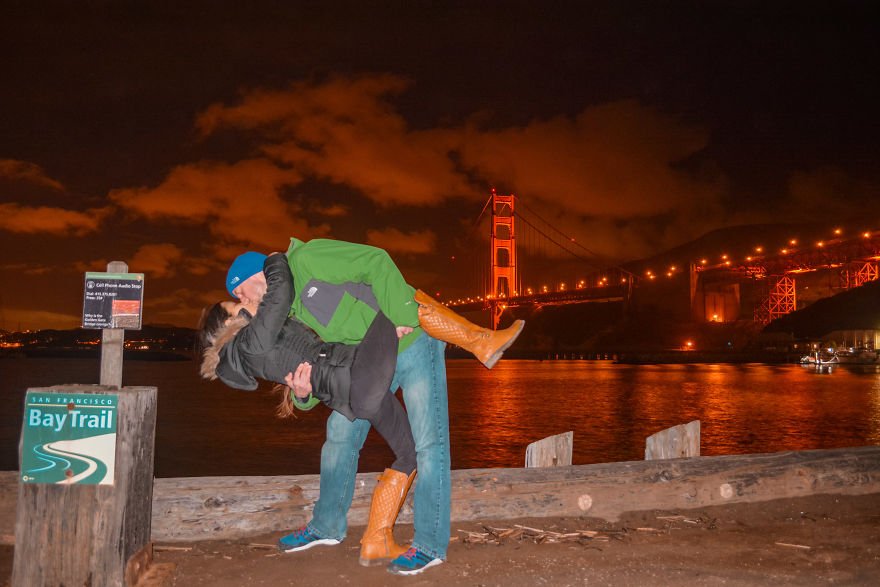 Washington DC, USA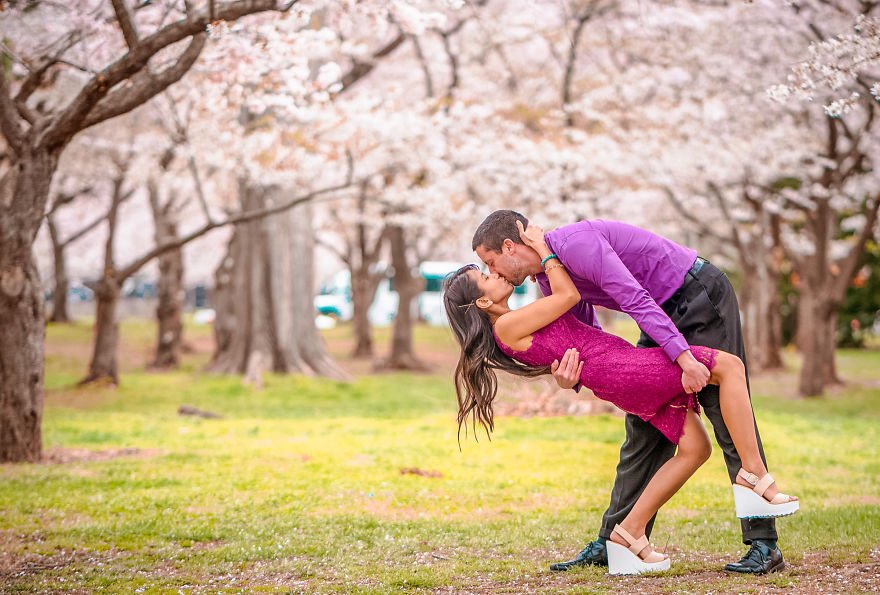 Monument Valley, Utah, USA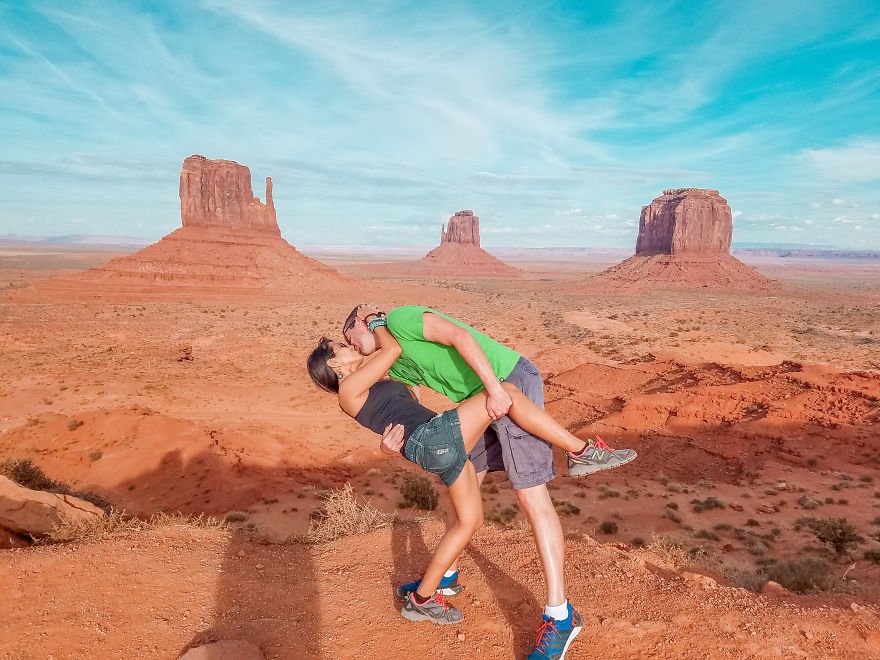 Grandfather Mountain, NC, USA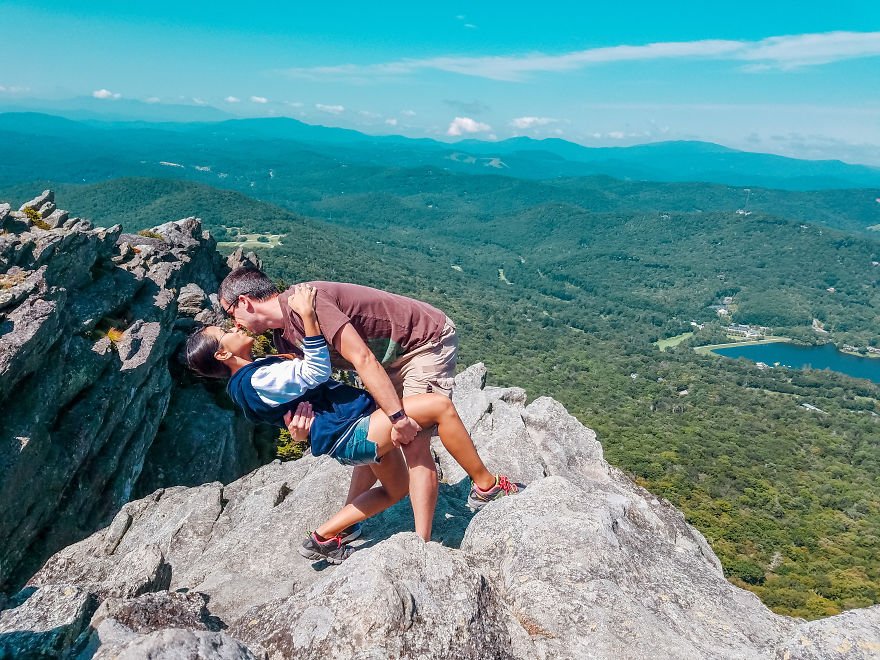 Walt Disney World, FL, USA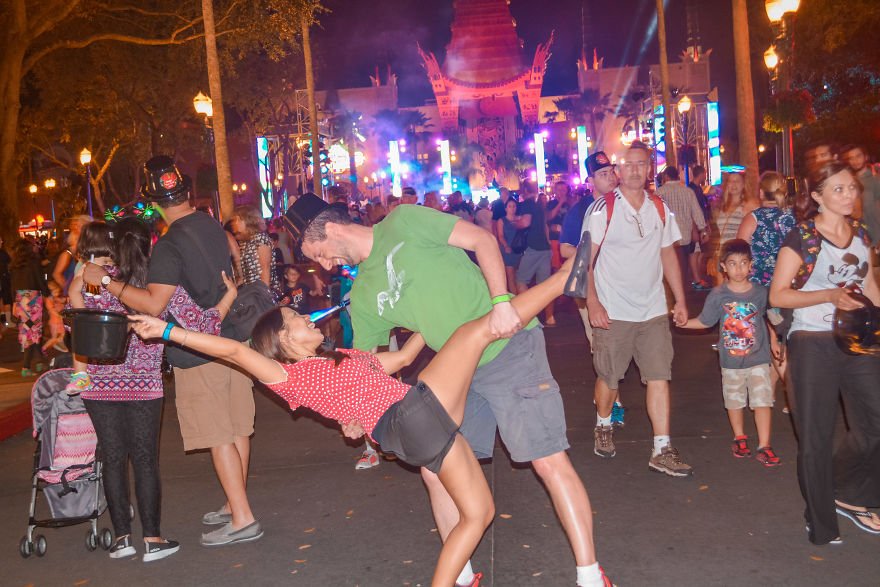 Kizhi, Russia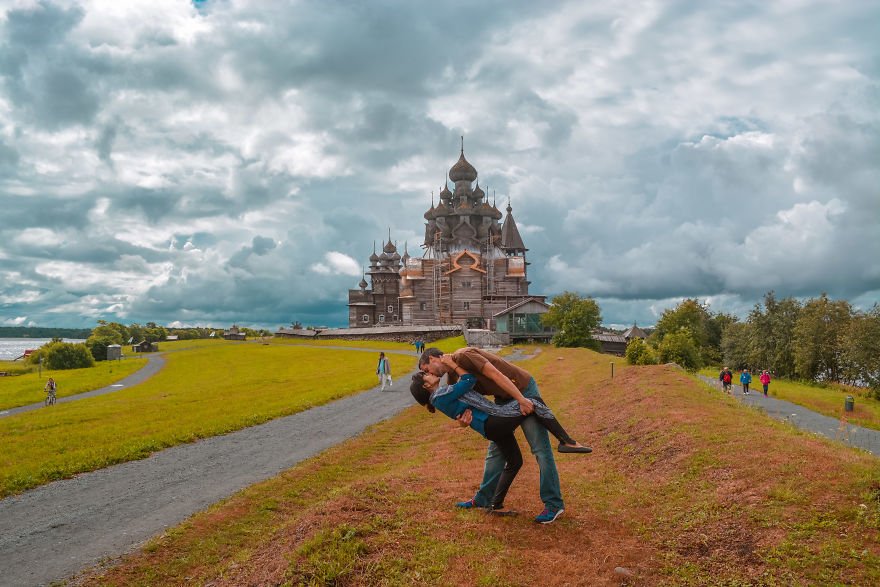 Napa Valley, CA, USA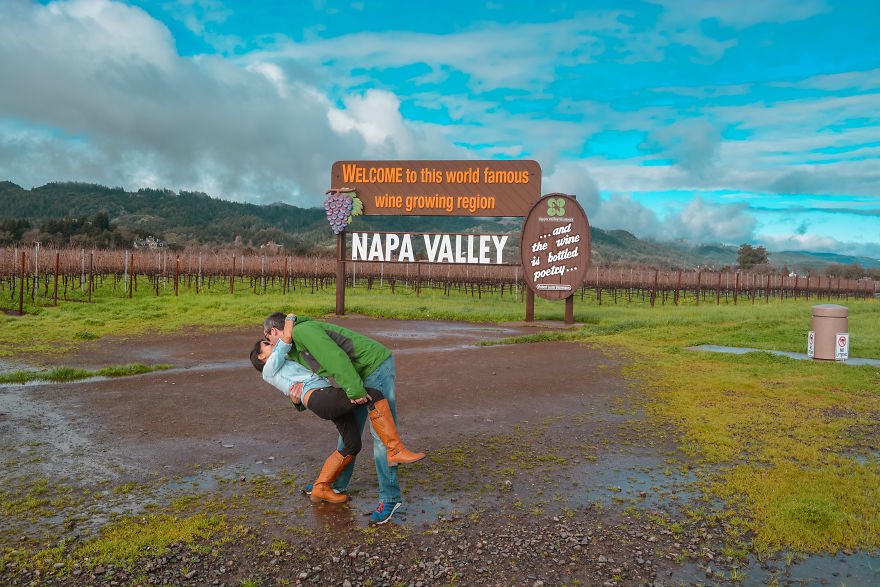 Albuquerque, NM, USA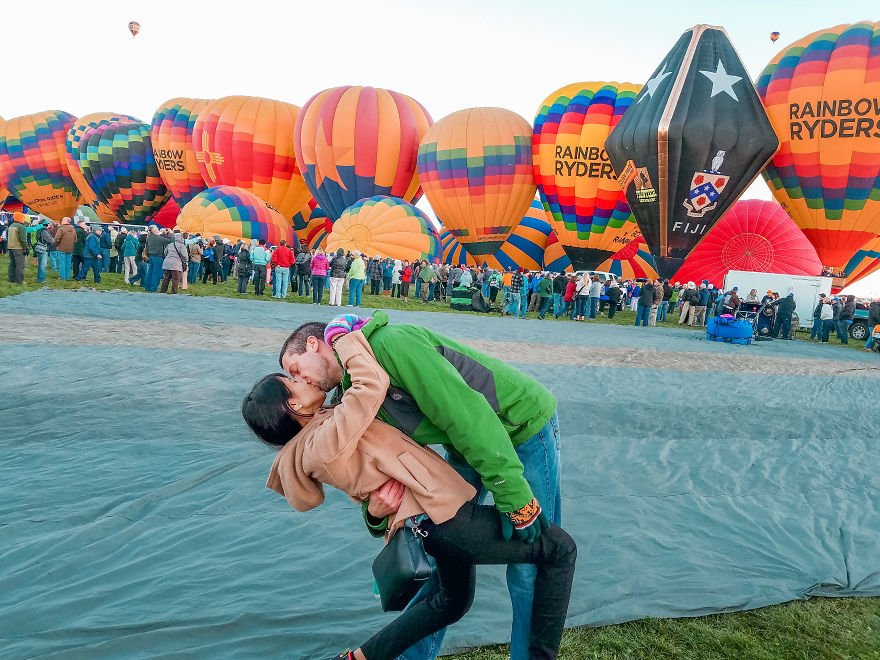 Peterhof, St. Petersburg, Russia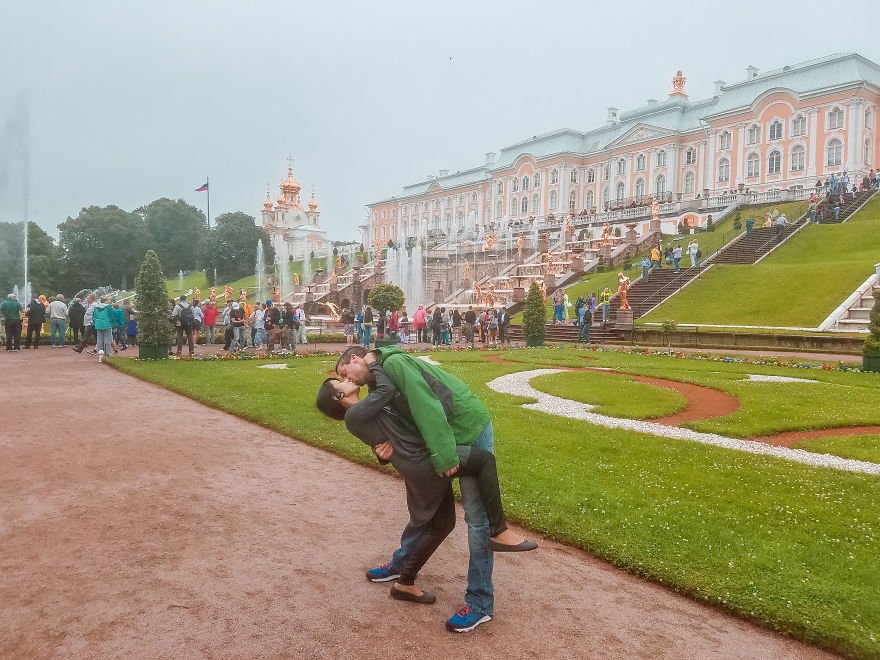 Three years down, He went on one knee in Moscow, Russia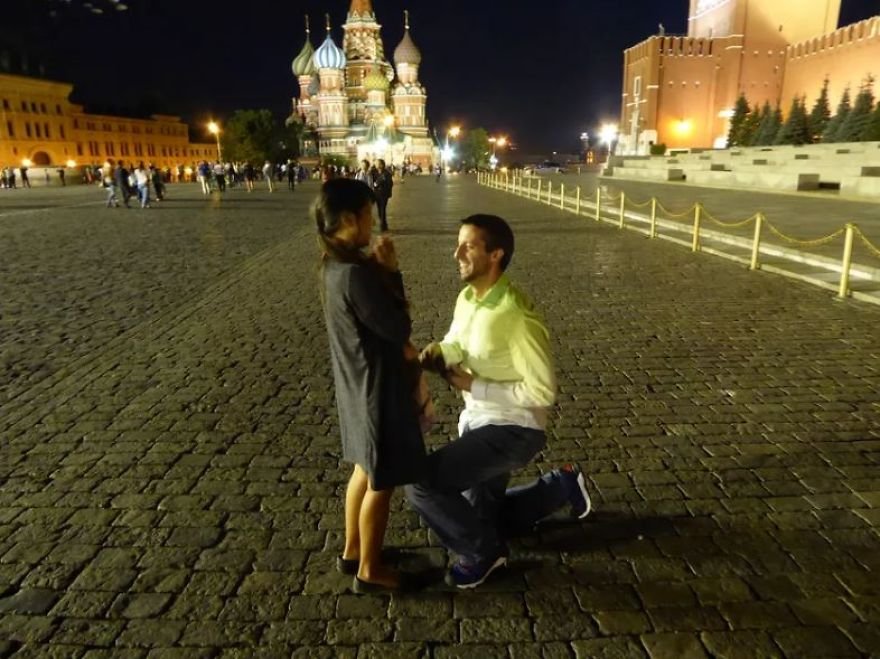 Her Answer? Yees!!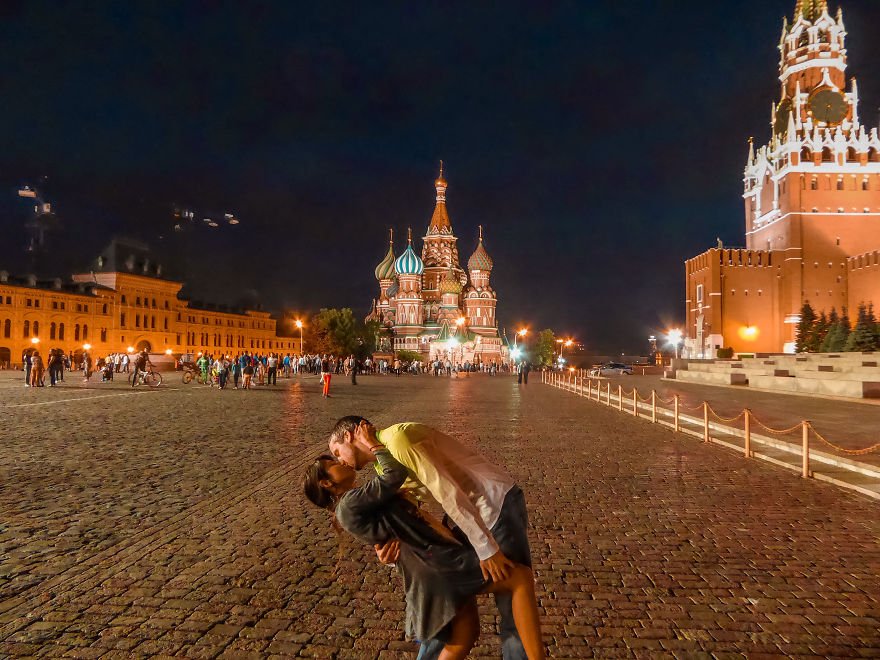 They Finally decided to settle…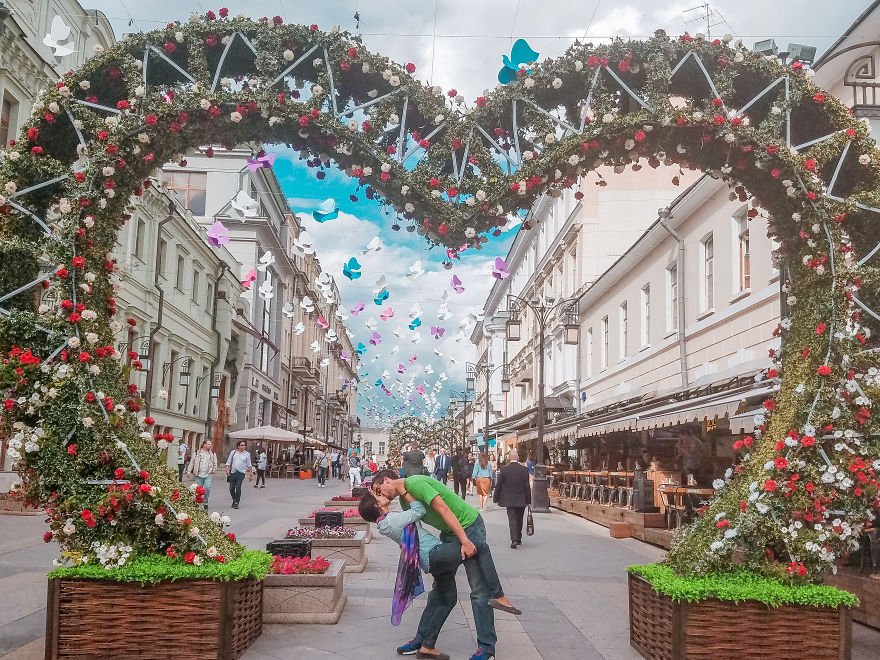 Then Tied The Knot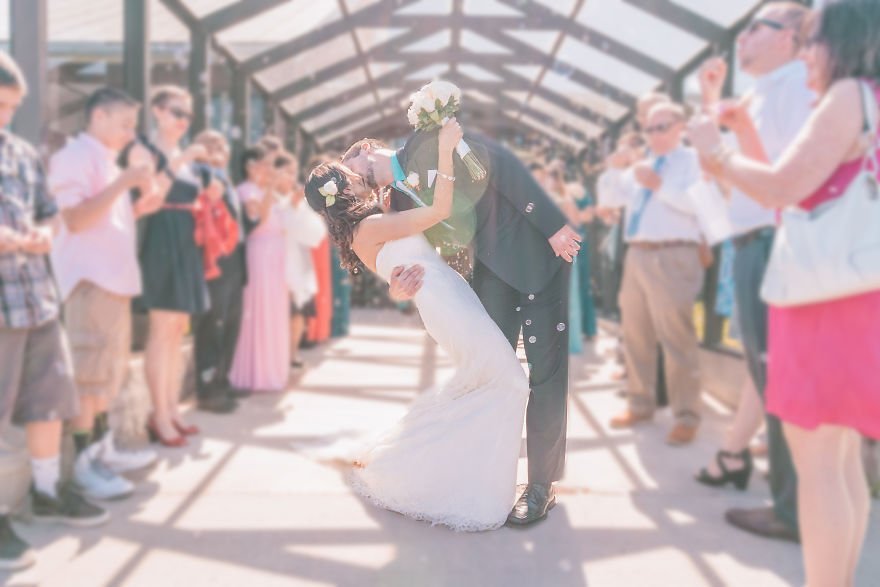 If this beautiful love story touched your heart, be sure to SHARE with your friends on Facebook!
Please LIKE our page for more stories like these!
LIKE OUR PAGE