A young girl from Mississippi was left unable to walk and struggling to talk after a tick bit her. Now, her mother is raising awareness among parents to check their children for ticks.
Little Kailyn was all fine when she went to sleep about a week ago but when she woke up in the morning she couldn't walk and was even struggling to talk. Her mother Jessica Griffin rushed her to the University of Mississippi Medical Center where doctors carried out a CT scan of her head along with several blood tests.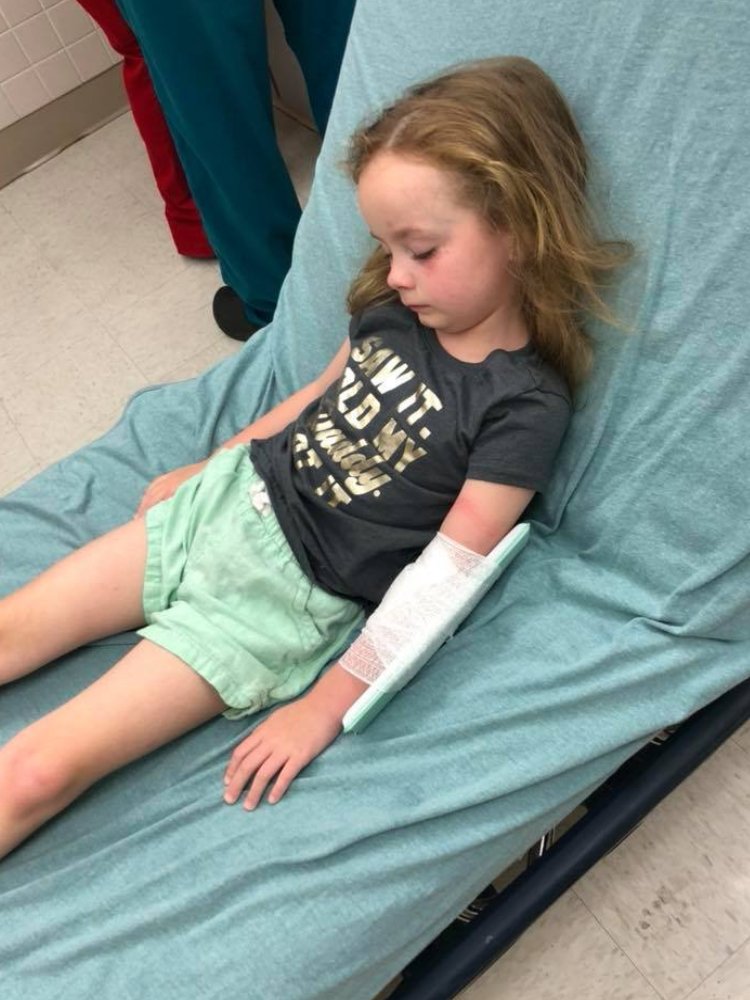 The girl was eventually diagnosed with tick paralysis, according to Griffin's Facebook post.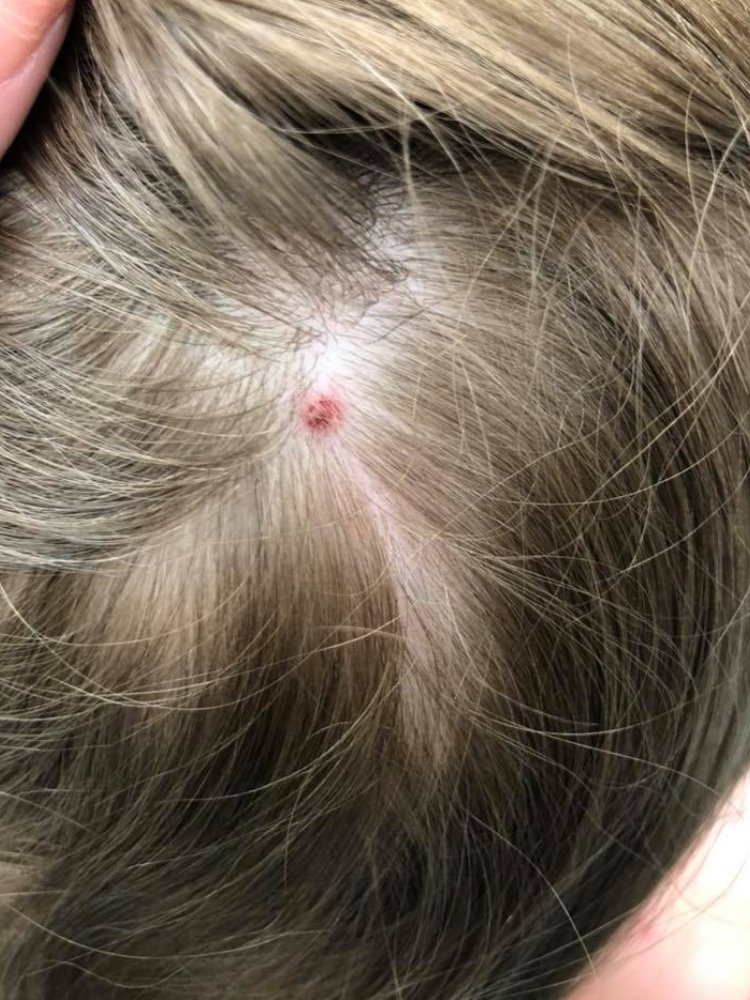 The little girl was admitted to the hospital where, fortunately, she recovered quickly.
In a Facebook post, Griffin shared photos of the incident, including a photo of the insect that was removed from the head of the little girl.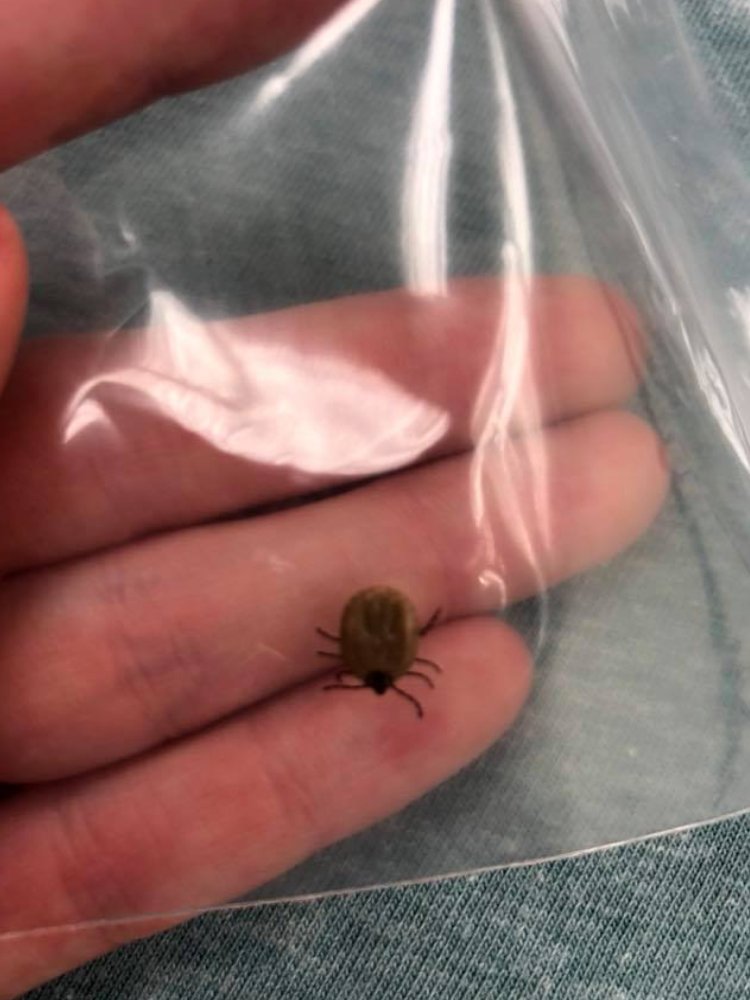 "[C]heck your kids for ticks! It's more common in children than it is adults!" Griffin said on Facebook.
"We are being admitted to the hospital for observation and we're hoping her balance gets straightened out! Prayers for this baby! Scary is an understatement!"
Griffin's post received an overwhelming response on the social media. It was shared more than 488,000 times and around 127,000 people reacted to it.
Many people replied to the post and shared their own stories about tick encounters.
"We have been picking ticks off the kids like crazy! I had one on the back of my neck I didn't know about. I kept hurting, vision blurry then doubled, neck felt swollen, and it was a tick. They are out full force," one user said.
"Ticks are awful this year. [W]e've just seen them crawling on our concrete. [W]e check each night for them. [Y]ou wouldn't believe the people that don't know this can happen to humans. [S]ome don't even know this will happen to your animals from ticks," another user wrote.
In a later post, Griffin shared another photo of her daughter in which she was seen being discharged from the hospital saying that "everything [was] completely back to normal."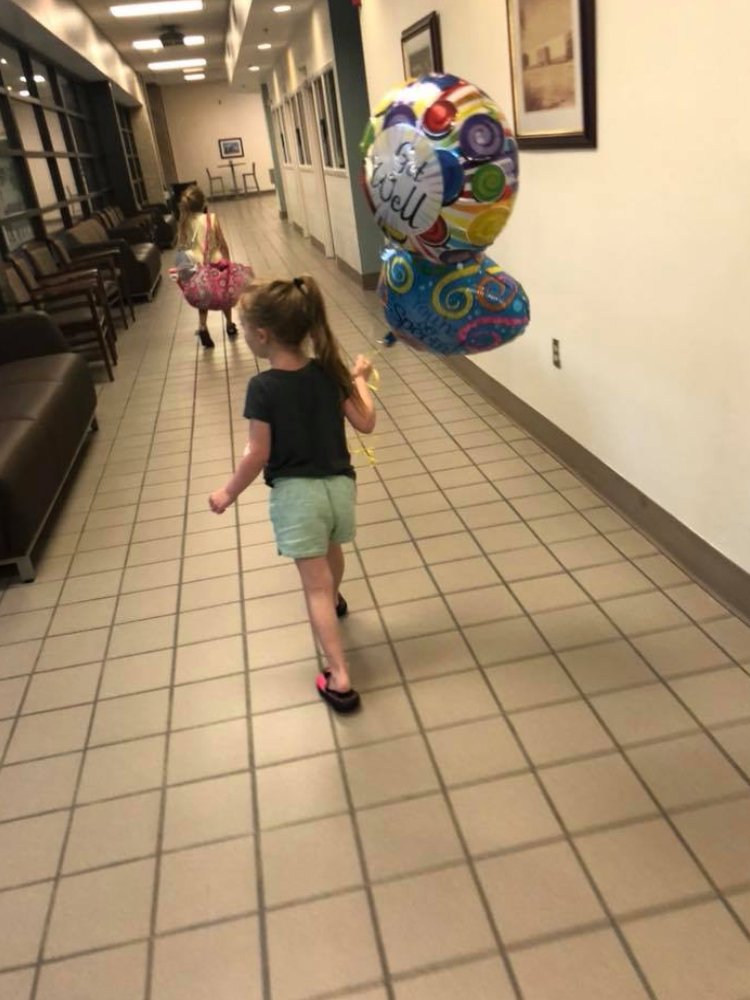 The mother said she hadn't intended to go viral on the internet but she was happy to raise awareness about a serious issue.
"I had no intentions for that post to go as viral as it has but I'm so glad because now I know I'm not the only one out there that hasn't ever heard of tick paralysis," she wrote on Facebook.
"It's definitely a thing and we experienced it first hand! Make sure you check those babies in every crease of their body."
According to the Centers for Disease Control and Prevention, tick paralysis is a rare disease which is caused by a toxin present in the saliva of the tick. It further reported that the disease symptoms usually subside 24 hours after the insect is removed.
The CDC has also provided many useful tips on how tick bites can be prevented on their official website.
"Recommended Video – Ten-Year-Old Girl Goes Viral after Beating Coach on Ninja-Style Obstacle Course"
Enjoyed the article? Check out another interesting story below ▼
---

Share this story with your friends and family!
---