Trusting humanity becomes a hard thing when you see people doing inhuman deeds. This happened with a little dog named Goldie, who went through such savage nature of his owner. This little puppy was left in a stormwater drain and abandoned by his owner. She was left to die stuck in a deep hole which was continuously drenching her with rainwater. The evil owner even put the lid on top of the drain, leaving the dog with no way of saving herself.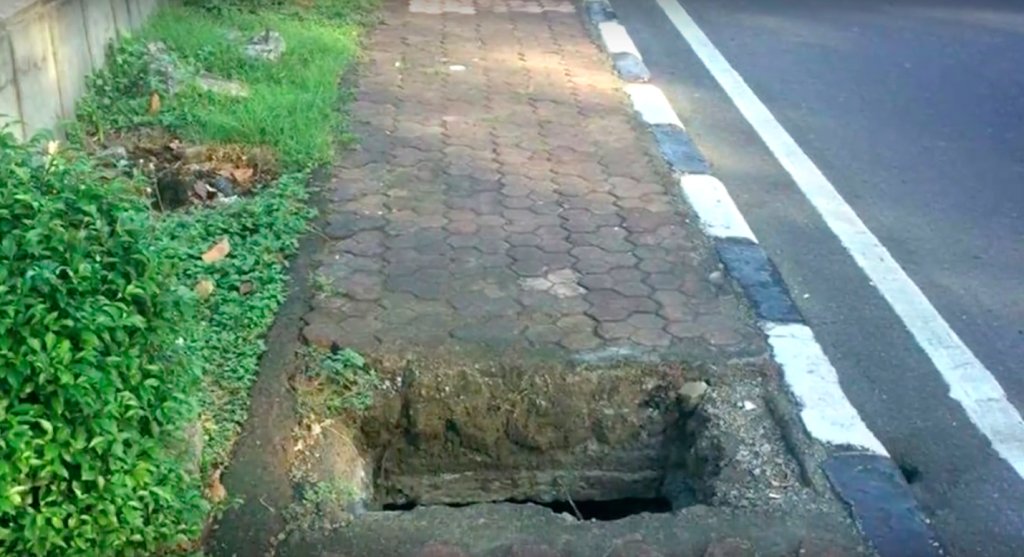 Goldie was stuck in the pit for one entire month and had nothing to eat. She tried to eat non-edible materials like plastic from whatever garbage around her. She even tried to save herself by floating atop the garbage in the drain. By the time someone found out about her, it was almost too late.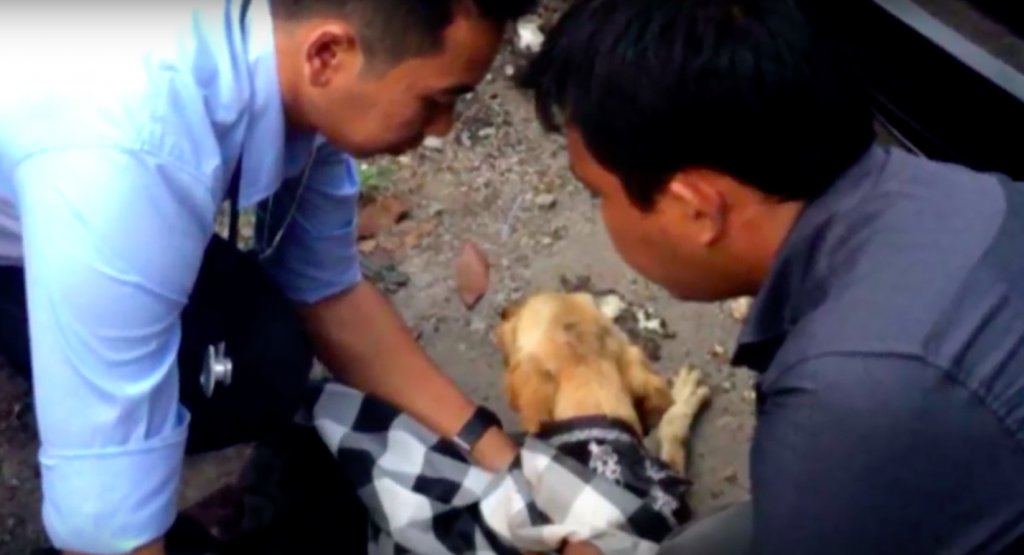 "Barking until no sound came out, she could not attract attention," Barc 4BaliDogs shared. "Scared…hungry…alone…we can only imagine the depth of suffering she experienced."
When a local man who was related to a vet heard about this little puppy, he headed straight for the stormwater drain. He climbed in himself and rescued the dog, but she was in a very severe condition.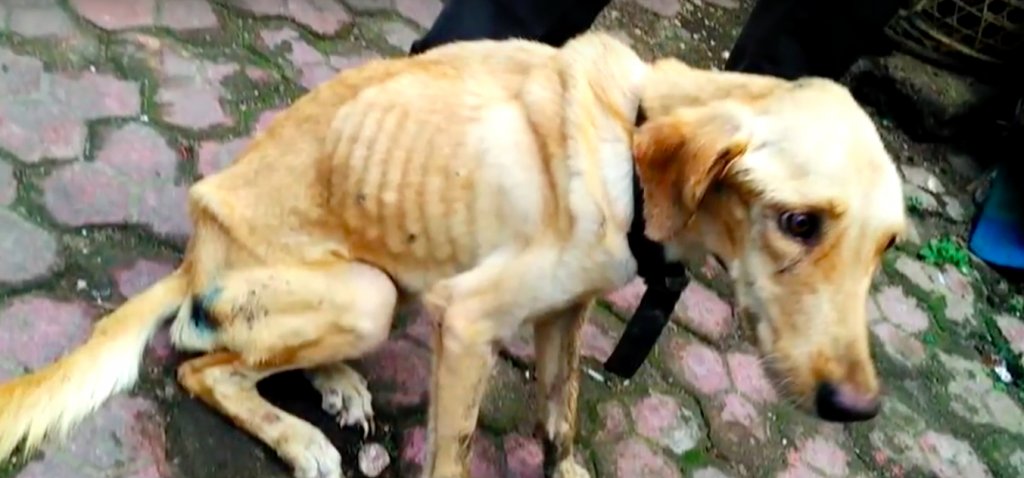 Goldie became weak. She couldn't walk and could not keep down any of the food she consumed. She would need surgery to remove the plastic from her body, but everyone was doubtful that she would make it through the procedure.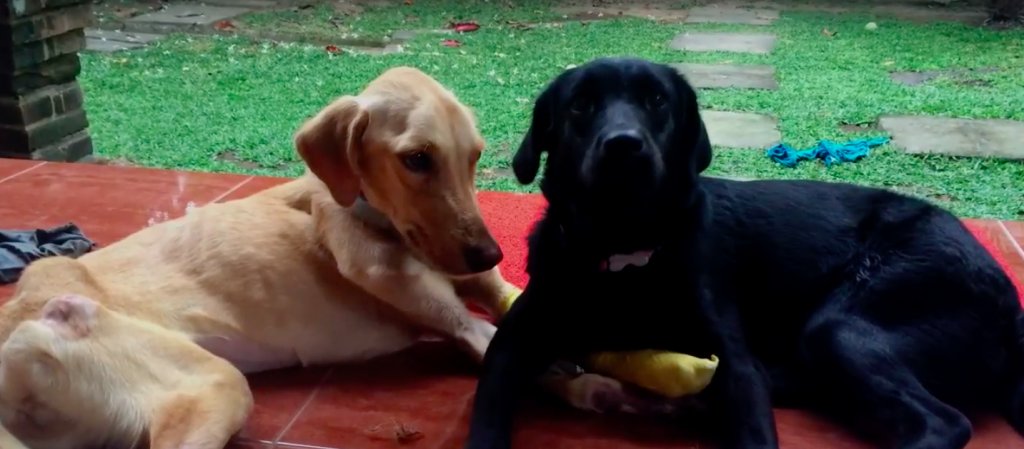 Fortunately, the surgery went successfully but she had to suffer from Mega Esophagus (M.E.), which caused her regurgitation issues for postoperative complication. She was so skinny from the malnourishment and it made her catch pneumonia, and "she was so emaciated that the lifesaving drip kept tearing her skin."
The puppy was brought to her foster home where another little puppy named Shem gave her company. He waited by her side as she struggled to survive.
"The least of her problems was a nasty, smelly, fungal infection," Barc 4BaliDogs explained. "Even when she was too weak to stand on her own, she always had the strength to wag her tail when anyone came close."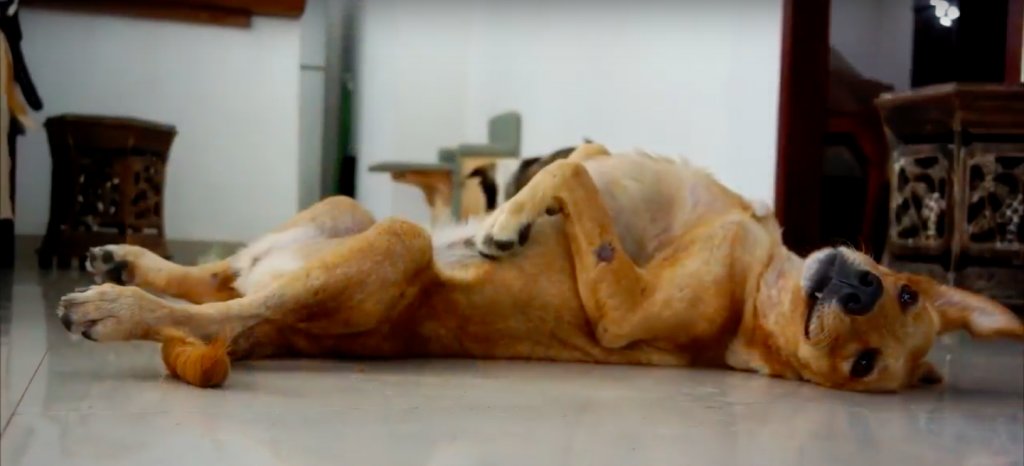 In next two months, Goldie would gain enough strength that she could play for few minutes with other puppies, but her recovery was not what her rescuers had hoped. "Her lungs continued to be a problem, [and] her skin got worse, not better." It became clear to her foster parents that Goldie would be what is known as a "foster fail" – an animal that would not be able to be adopted.
But her foster family like an angel decided to stick with her and love her until the end. She is a sweet pup and deserves some special treatment for her multiple illnesses. After one year of her rescue, Goldie is doing much better. She can stand and play, and her trips to the vet are much less frequent.
Check out this video of cute pup's survival story.
https://www.youtube.com/watch?v=7lqfIW4Ed6w
Goldie's survival story is heart-wrenching. On one side we have cruel people like the owner, and on the other side, there are kind humans like Goldie's rescuers and her foster family that help to restore our hope in the humanity.
Share this miraculous story with your friends and family.
Follow

@smalljoys_of_life
Enjoyed the article? Check out another interesting story below ▼
---

Share this story with your friends and family!
---