International Women's Day, celebrated each year on March 8, is a day to thank and honor the wonderful women in your life. Every year, on this special day, people thank their mothers, grandmothers, sisters, wives, daughters, friends and all women for being there in their lives.
Just like every year, we saw people thanking the women in their lives by dedicating a heart-touching post on social media, while few would have shown their love and affection through messages and phone calls.
But the Police in Lithuania did something special on this International Women's Day for women which brought a big smile on their faces. To spread love and show their appreciation, the police officers in Lithuania pulled over female drivers, but this time they were handing out bunches of flowers to them instead of tickets or fines. Isn't is so sweet?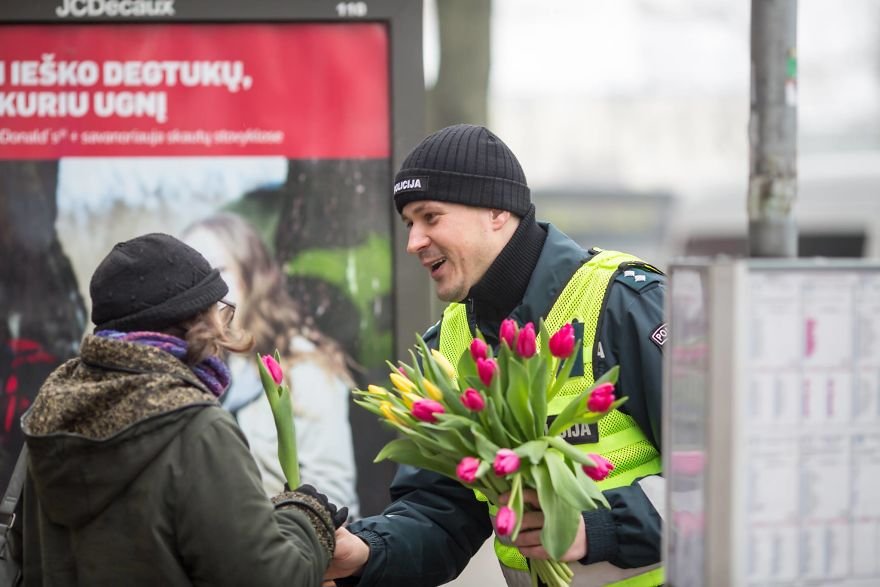 The police officers in Lithuania has been doing this for several years which is definitely a sweet gesture and a great way to honor women. We can imagine how happy and surprised they are by seeing their faces. A spokesperson for the Lithuanian Police told the Independent:
"Benevolent and smiling police officers stop the vehicles driven by women, but instead of checking their documents, they congratulate every woman behind the wheel and present blooming tulips – the symbols of arriving spring – and wish them a pleasant and safe journey."
"When noticing the tulips held by the officers, women are pleasantly amazed, many of them express their gratitude to the police officers for the wonderful surprise, joyful mood and the attention shown, wishing officers the best of luck in their work.
Women claim that such encounters with the police officers should be more frequent."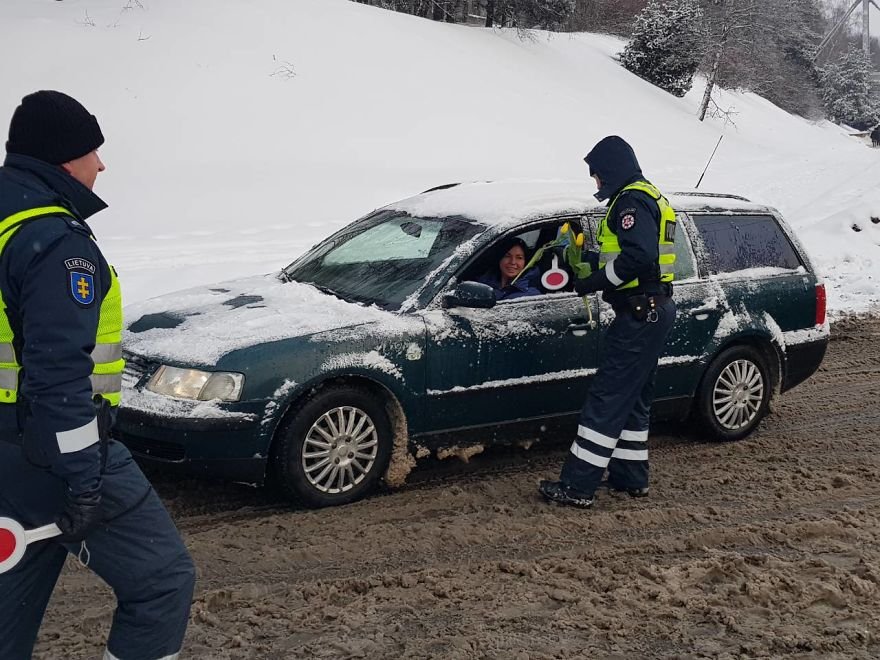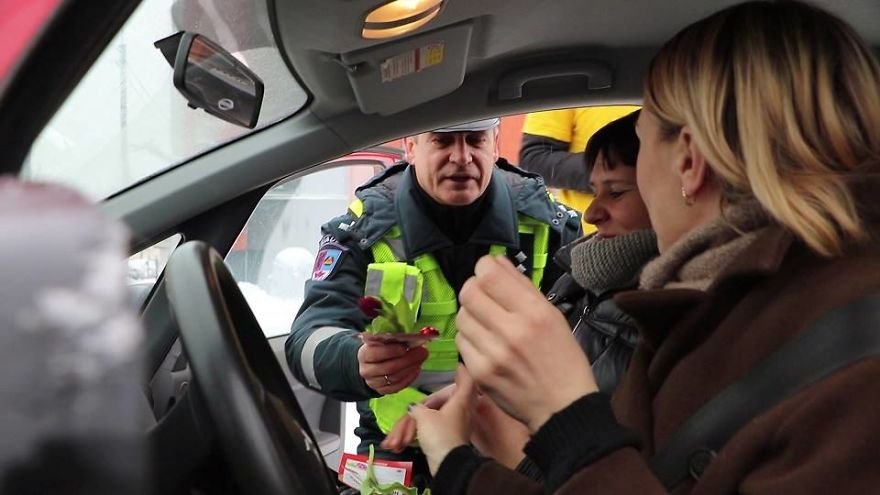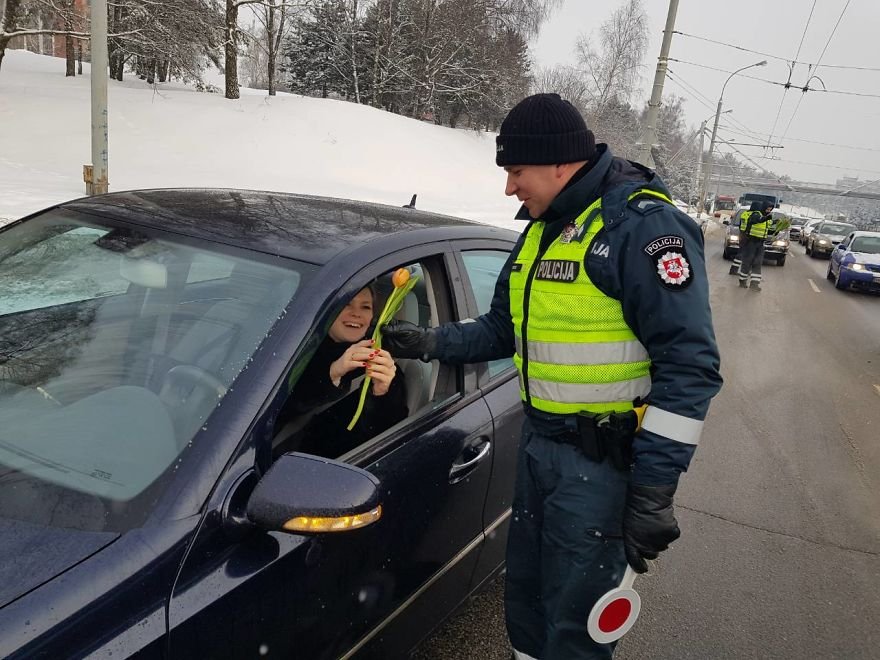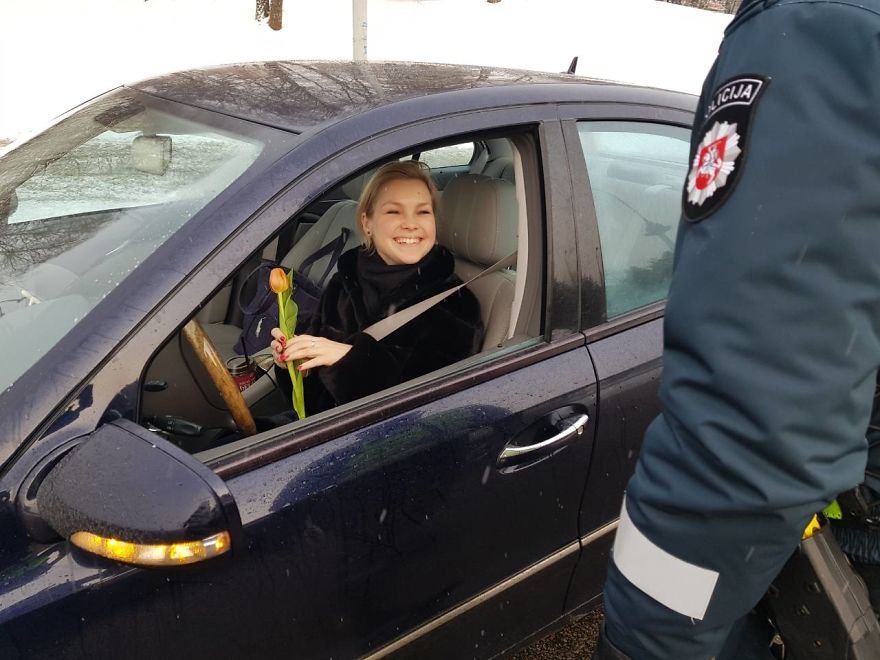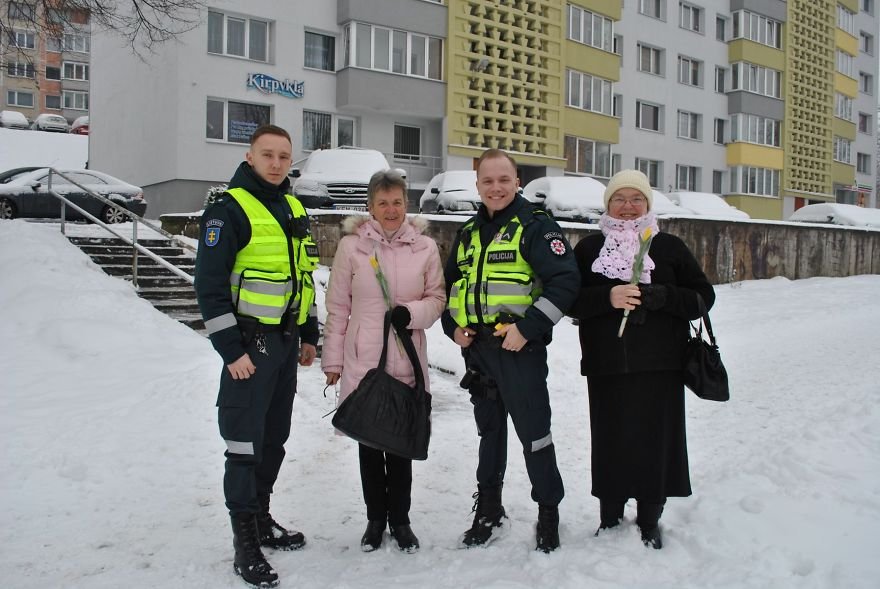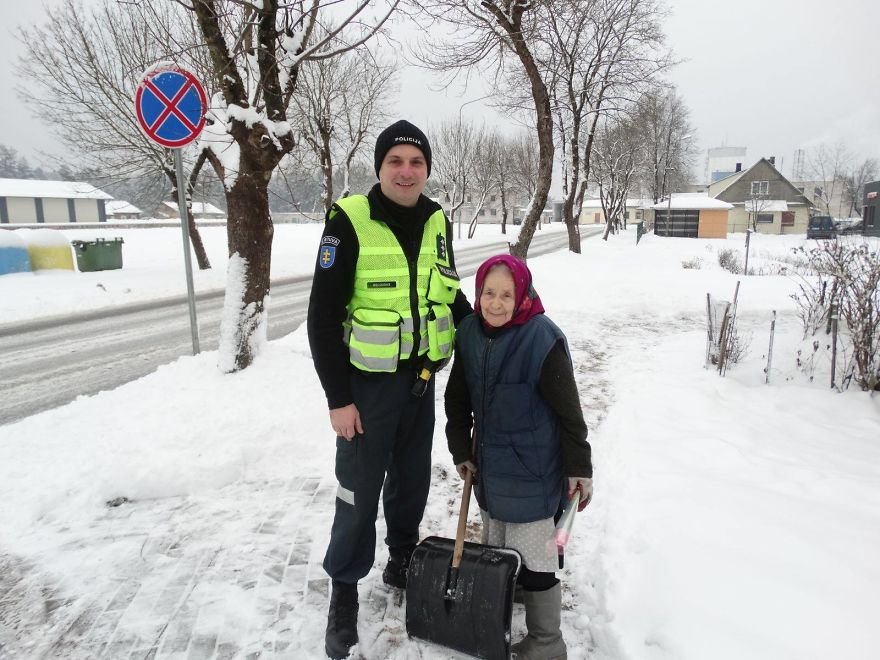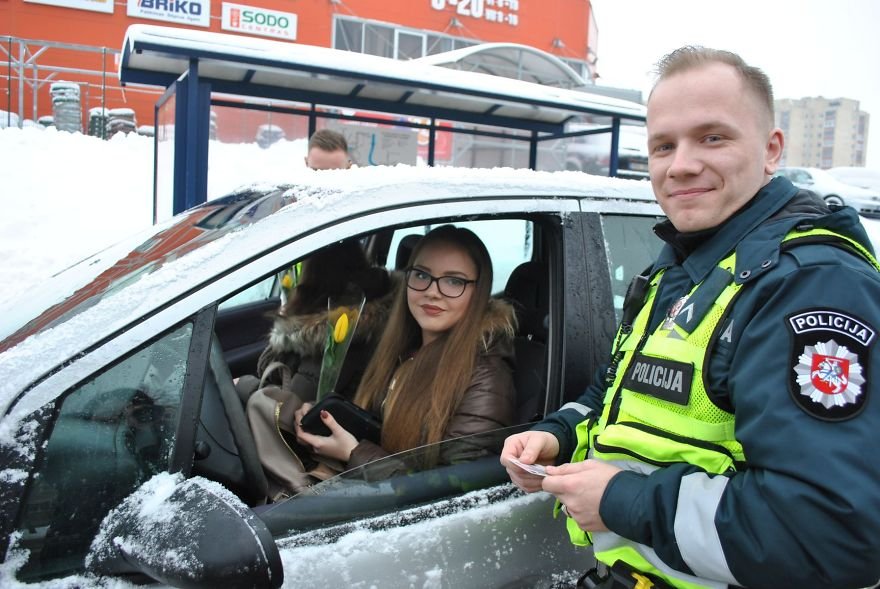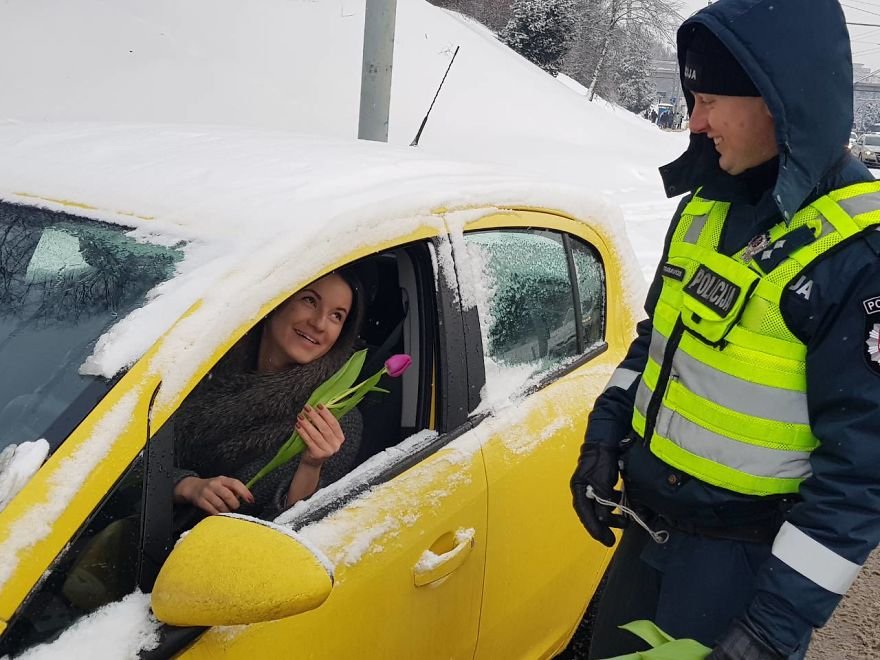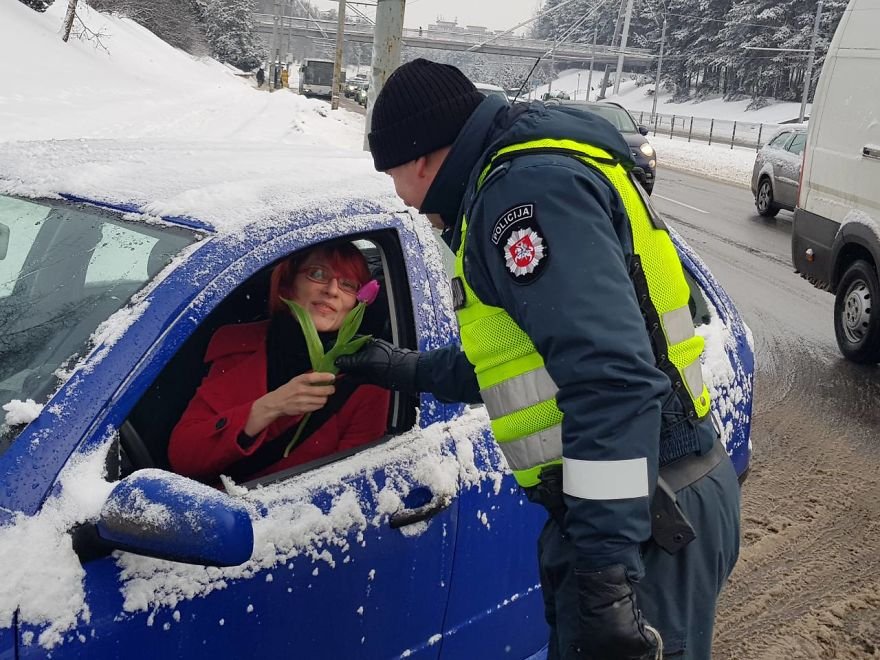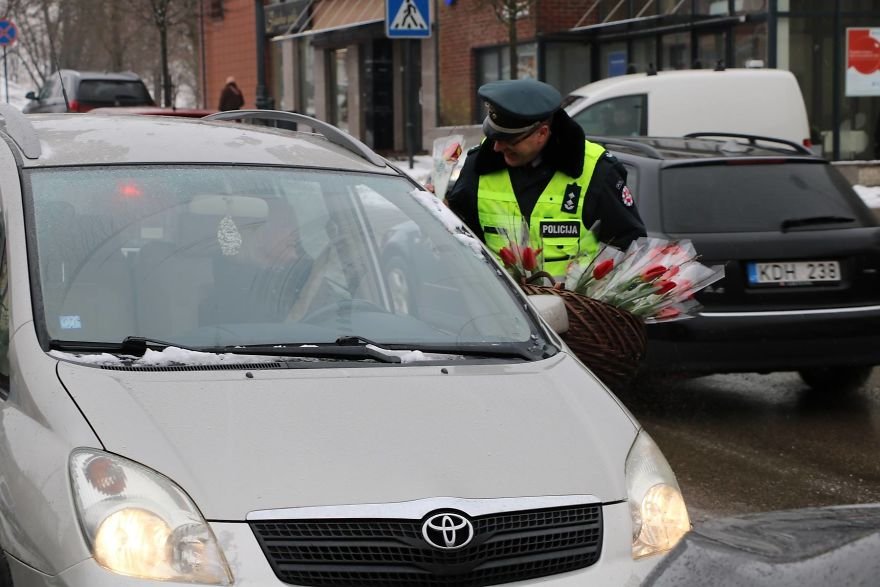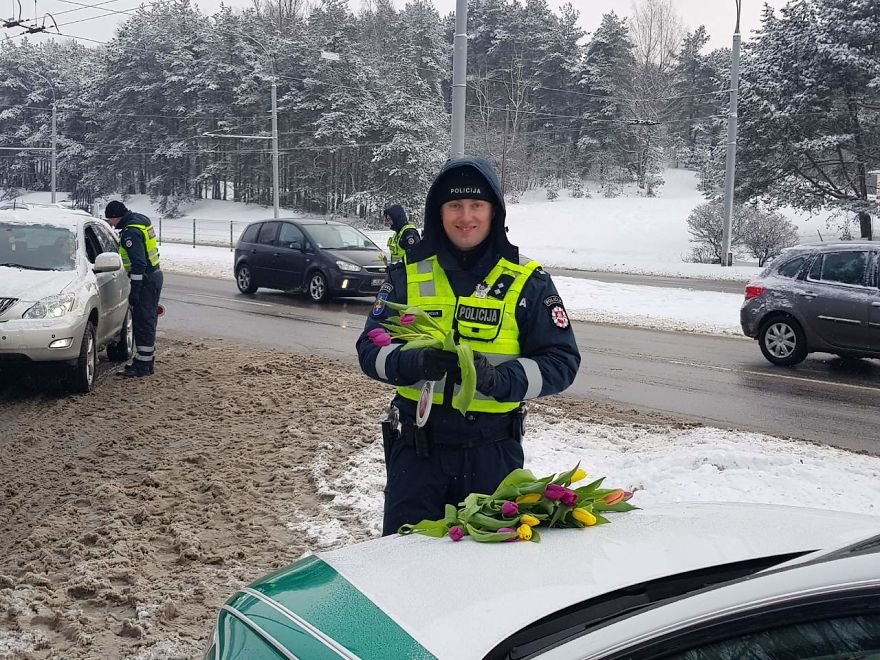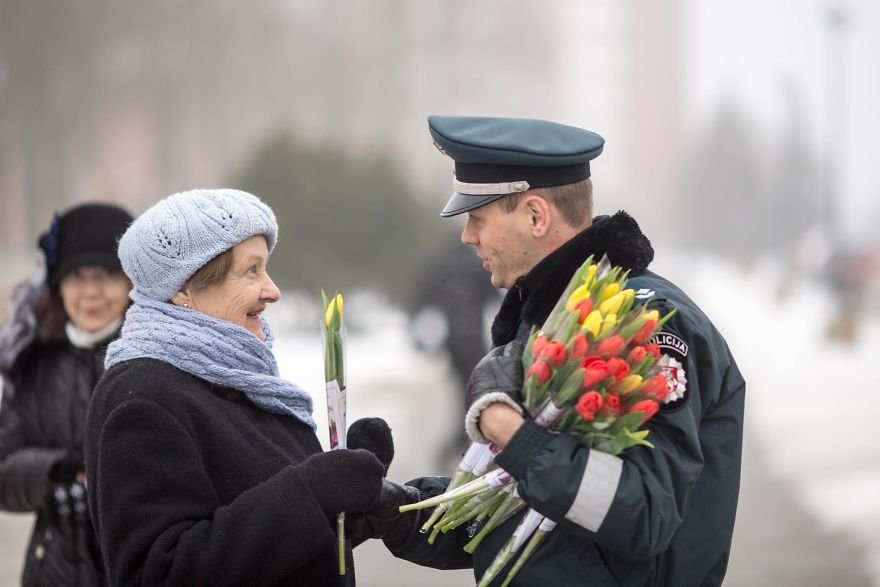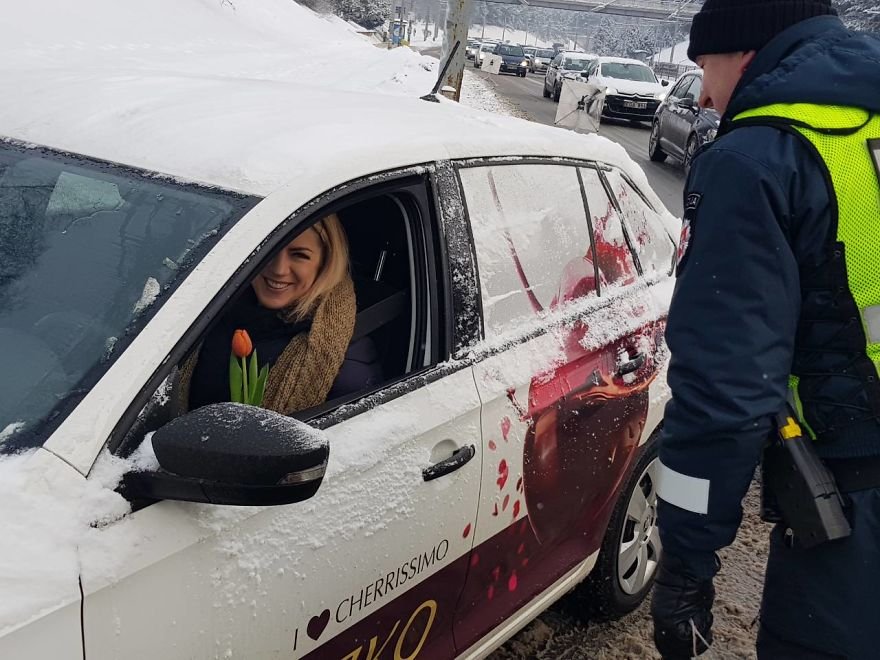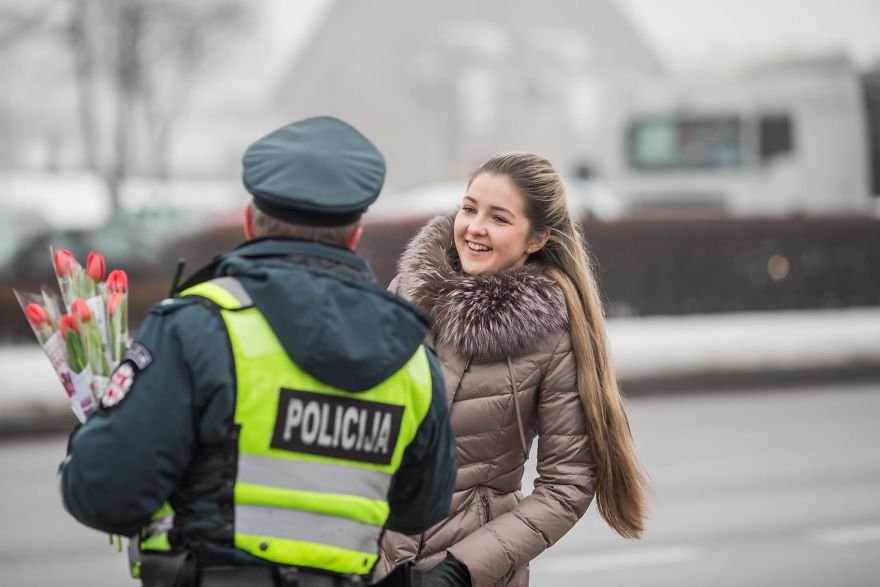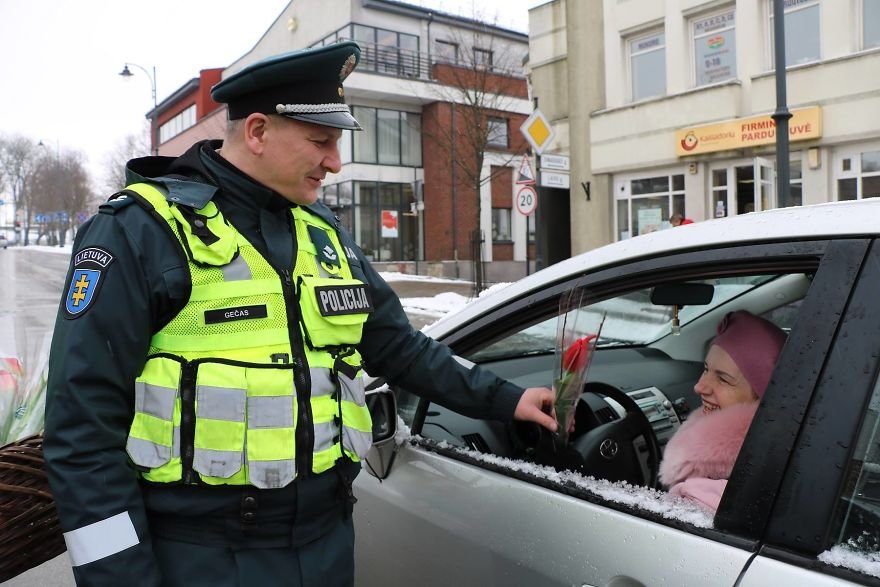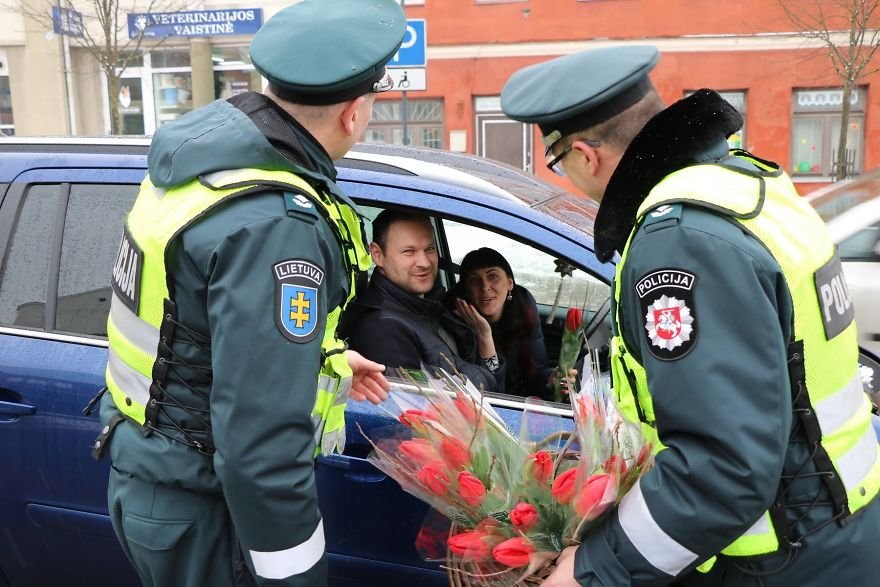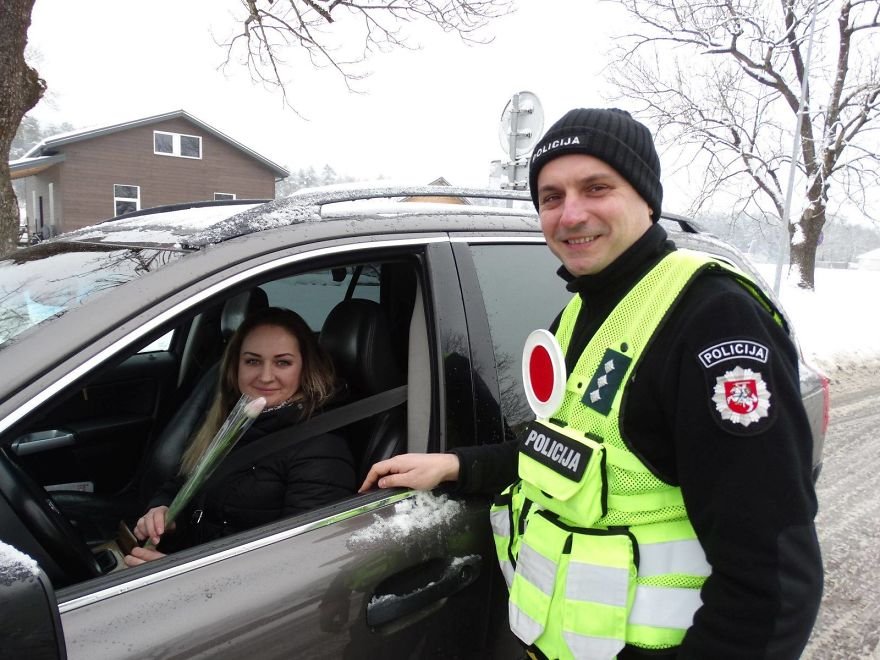 This is really heart-touching!! Probably the best way to wish women on this special day.
Follow

@smalljoys_of_life
Enjoyed the article? Check out another interesting story below ▼
---

Share this story with your friends and family!
---