A video has emerged on internet showing a lioness desperately trying to get her mate's attention. She is seen wondering around her mate trying every method possible to get his attention. The funny thing is that he doesn't even look at her!
Seeing that he is ignoring her the annoyed lioness jumps down to the ground right in front of the lion but again it has no effect.

Seeing that her actions have no effect on him she makes the big move by jumping on top of him and digs into him. The only reaction she got was a slight annoyed look and nothing more.
Seemingly very concerned about the lion's lack of response the lioness makes a last attempt by rolling in the grass near her mate but still…nothing.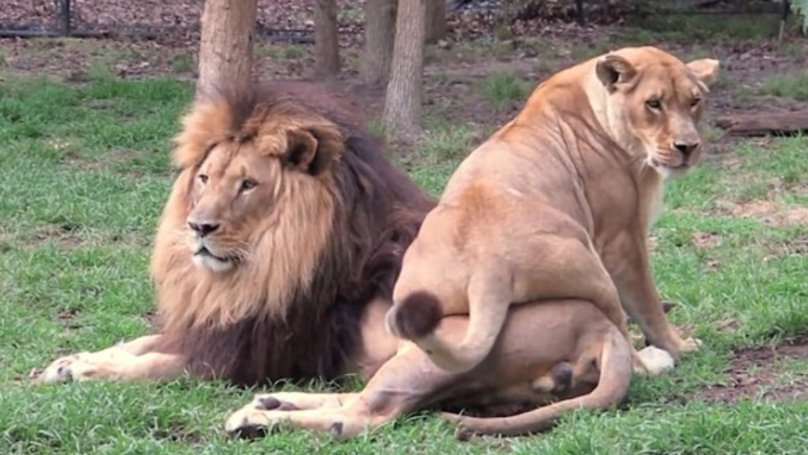 He does move at the end, but not to entertain her but to get away from her attempts once and for all.
After watching the video I don't blame you if you start doubting if the lion is actually her mate because his reaction is far from how one would treat his mate.
Well…maybe he was in a bad mood that particular day, or maybe they had a fight that morning, either way this lion was not going to accept her attempts, not one bit!
We can't really blame them though, I mean this kind of thing happens in our relationships as well…or is it just me? But remember to always crave each other's attention and it really doesn't hurt to try like how this lioness did!
Have you had a similar experience like this? Share them in the comments below and share this story with your family and friends!
Recommended Video!
"Amazing Kangaroo Fight In Australian Nature Park"
Enjoyed the article? Check out another interesting story below ▼
---

Share this story with your friends and family!
---