The video showing a lioness who mistaken a doll in the arms of a little girl as her cub is a hot topic.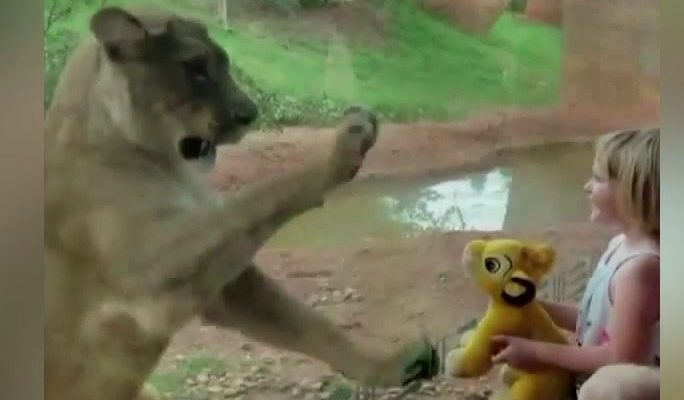 Mary Jo, who lives in the United States, visited the Oklahoma City Zoo with her 5-year-old daughter, Mila.
As she and her daughter was walking through a zoo, she found a lioness and took a closer look.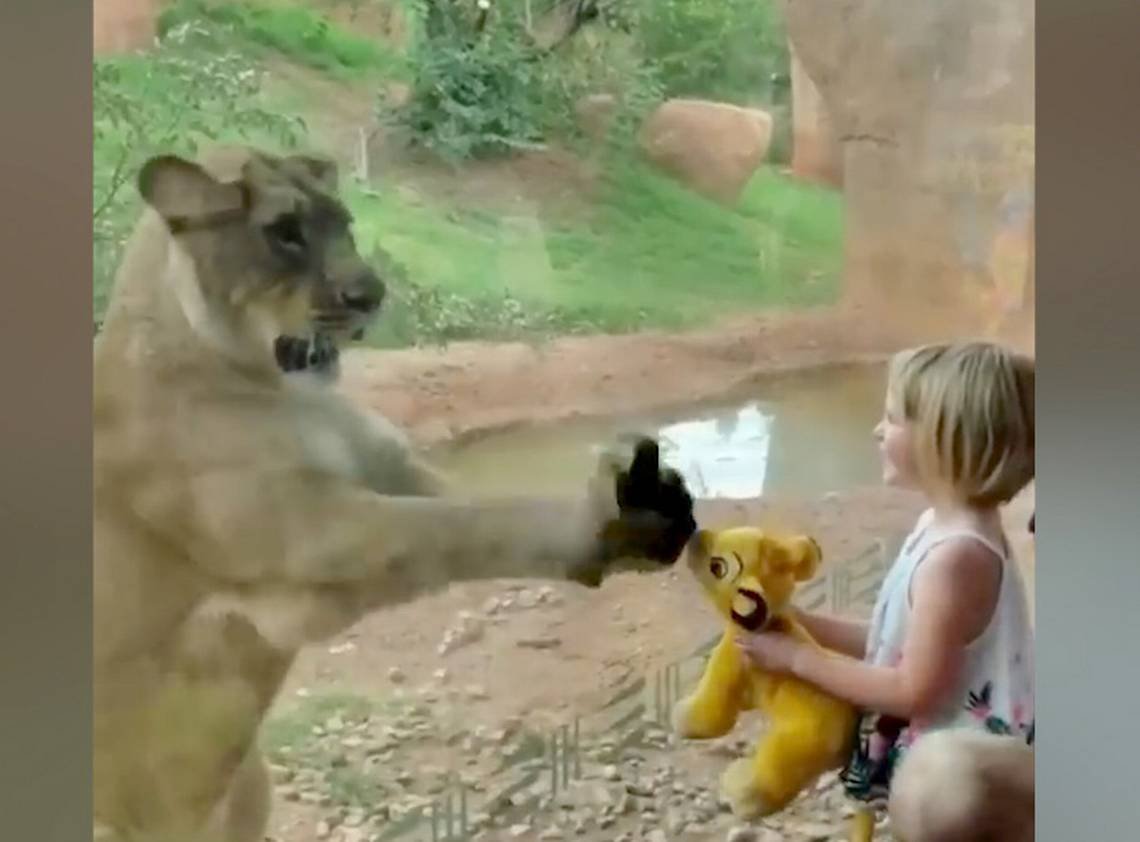 Mila was a big fan of the Disney movie "Lion King" and excitedly ran towards the lioness to finally see a real lion.
Mila went right up to the window because she wanted to see the lioness a little closer.
At that moment, the lioness inside the pen suddenly approached Mila.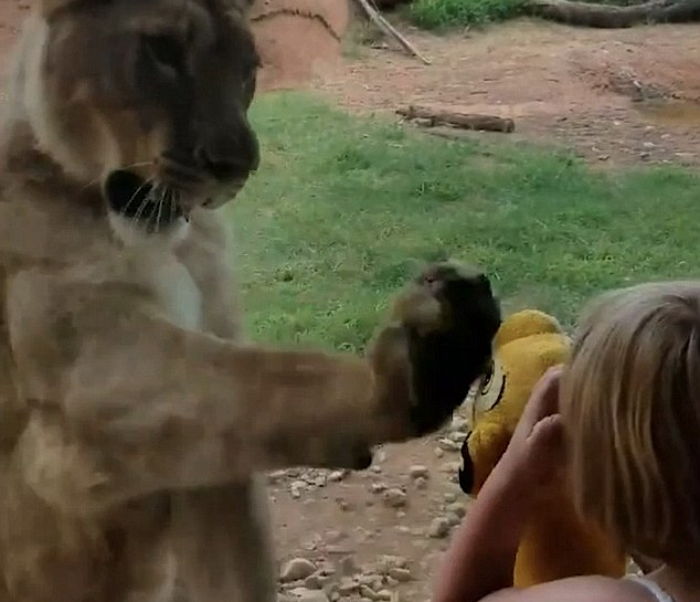 The lioness stared intently at the girl's hands from the other side of the window.
Mila felt strange about the lioness' behavior and instantly noticed something and raised her hands.
Mila was holding a baby lion doll in her arms and she noticed that the lioness was interested in the doll.
As soon as she showed the doll, the lioness lifted her paw and stroked the window.
The video of this heart breaking moment can be seen below.
The lioness continued to look at the doll with a grim expression as if she was looking at a long lost child.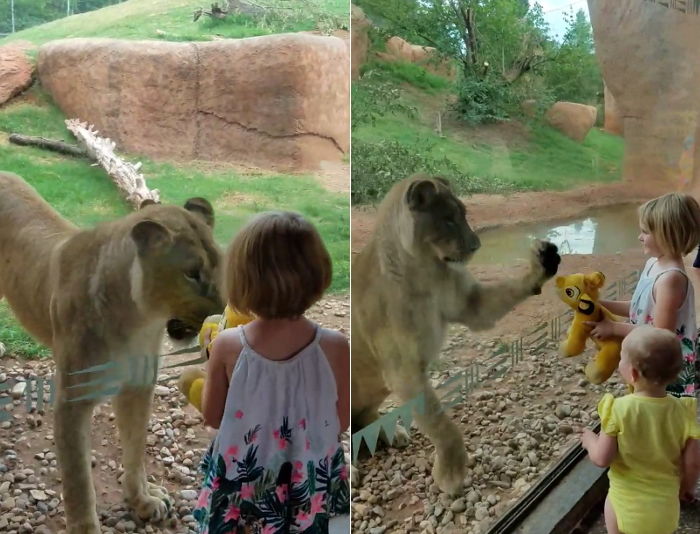 Mila, who understood her intentions, also followed the lioness and showed the doll until she left the area.
According to a zoo official, the lioness is said to be isolated from her cub.
The mother lioness seemed to have thought that the lion doll was her separated cub.
Recommended Video!
"This Is How This Particular Baby Otter Handles The Heat. Cuteness Overloaded!"
Enjoyed the article? Check out another interesting story below ▼
---

Share this story with your friends and family!
---