This might not look like a 21st-century thing but there are people for whom affording a light bulb or a lamp at their homes is 'out of financial reach.'
Statistics reveal that even in this age, around eight and a half million people are deprived of something as basic as an electricity connection, let alone the luxuries of 'global village' we take for granted.
However, a global initiative 'Liter of Light' is trying to rectify this situation.
The genius minds behind Liter of Light have improvised a clever way to make lamps out of used plastic bottles to make the lives of underprivileged families a bit brighter at an affordable cost.
And we are not talking about a bunch of families, over three hundred and fifty thousand households are beneficiaries of the plan aimed to assist underprivileged people.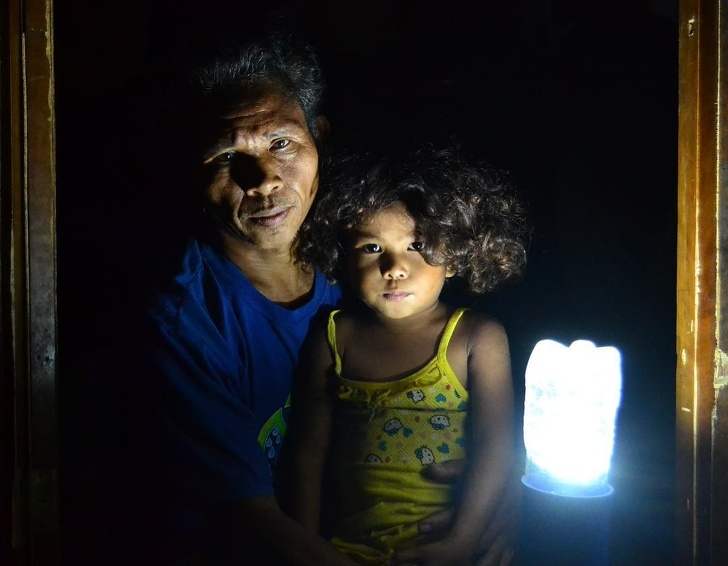 The motto of Liter of Light is to eradicate energy poverty 'one bottle at a time.' Let's have an in-depth look into how this ambitious initiative is being carried out.
Liter of Light was initiated by Philippines' MyShelter Foundation in 2011.
The man behind this 'enlightened' cause is Illac Diaz. When Diaz was working as a telecom manager, he witnessed the miserable conditions the local families were living in after devastating storms.
It was when he started thinking about a cheap but sustainable source of light for underprivileged households.
Moved by the misery of these families, Diaz quit his job, went to MIT and enrolled for a program in urban planning and architecture.
It was in MIT where he explored the possibility of bottle light technology, originally developed by Brazilian mechanic Alfredo Moser in 2002 for solving the problem of a number of families in his country.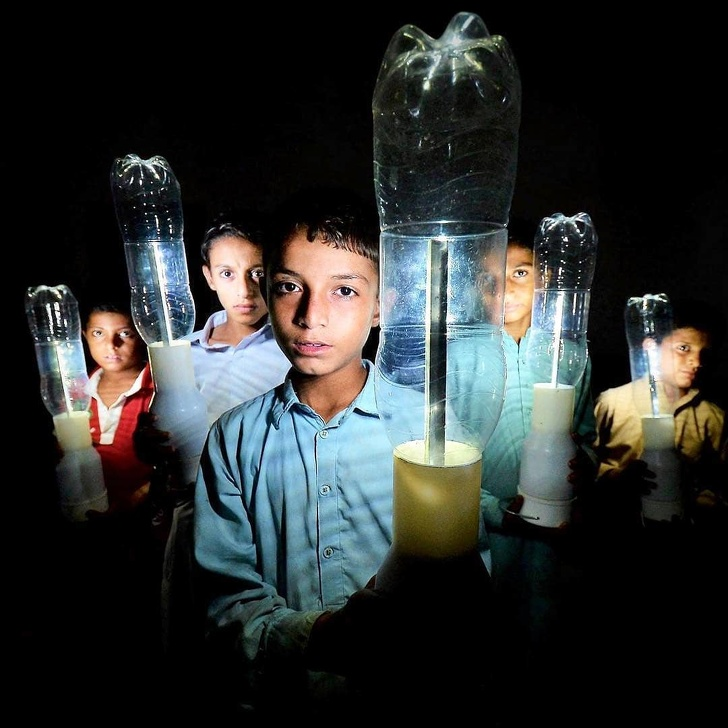 Upon his return to the Philippines, Diaz applied the knowledge he learned at MIT to produce and dispense these cheap lighting alternatives, helping thousands of households brighten their nights.
Now, this volunteer program spanning 15 countries across the world is helping the poor get access to one of the basic necessities of life, and the circle is becoming larger every passing day.
All that's needed to construct a solar-powered bottle light is a used water bottle, water, bleach, galvanized steel, and sunshine.
For day time use, the simple construction of a bottle filled with bleached water is installed in the roof to refract sunshine and provide light equivalent to a fifty watts conventional bulb.
The tutorial for constructing this simple device is already viral on YouTube, with people benefiting from it across the globe.
And that's not the complete package, as the initiative also provides the night time lighting.
The night version of the bottle light needs solar panels, LED lights, and batteries. Different variations are there with some mounted on PVC pipes or bamboo poles to act as street lights.
As of now, over 350k households are benefiting from the bottle lights.
But for Liter of Light, this is just the start. The organization is following a progressive approach to spread the initiative as much as possible.
They have adopted a working model that explains the process of making the bottle light to people all around the globe so that they can make it for their own use or for others.
It is just like a rolling snowball, that keeps getting bigger and bigger with time.
"If you teach enough people how to make solar lights they can keep their communities safe with solar streetlights," said Diaz, while talking about the Liter of Light initiative.
"3 to 5 watts is all that's needed to light an entire village. One watt times the million people who do it could be more powerful than a large-scale power plant."