Watch The Story Of A Brazilian Family With Three Albino Children!
A Brazilian mother and her partner have spoken out about their unusual family consisting of three dark-skinned and three albino children.
31-year-old Rosamere was shocked to her bones and thought there was a mix-up after doctors handed her over a white baby after she gave birth to her eldest child, now a 14-year-old girl named Ruth.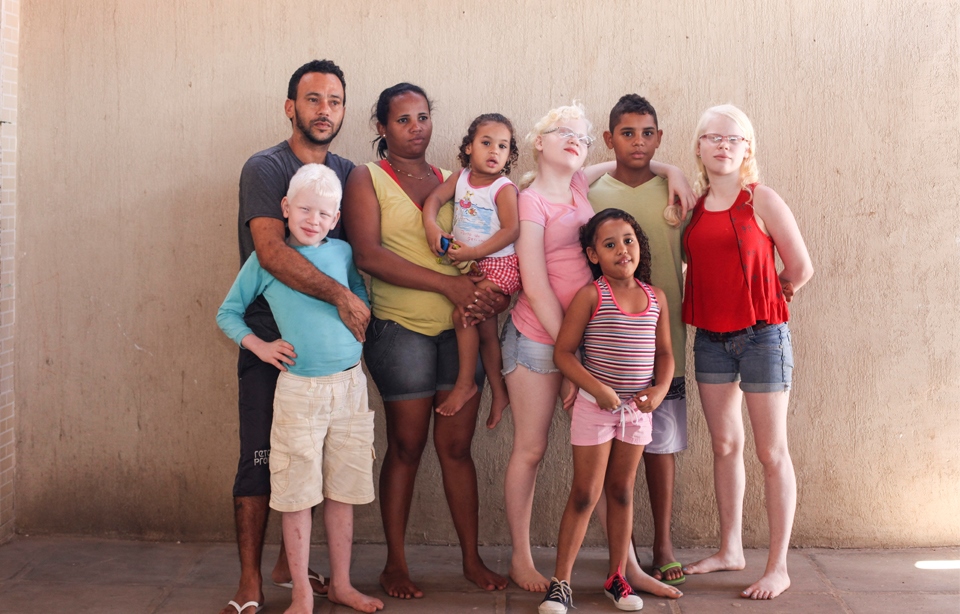 Since Rosamere and her ex-husband both have a dark complexion, the mother couldn't believe her eyes when she first saw Ruth.
After that, the mother, who is now living with a new partner, 37-year-old Robenilson, had five more children of which two were also albino.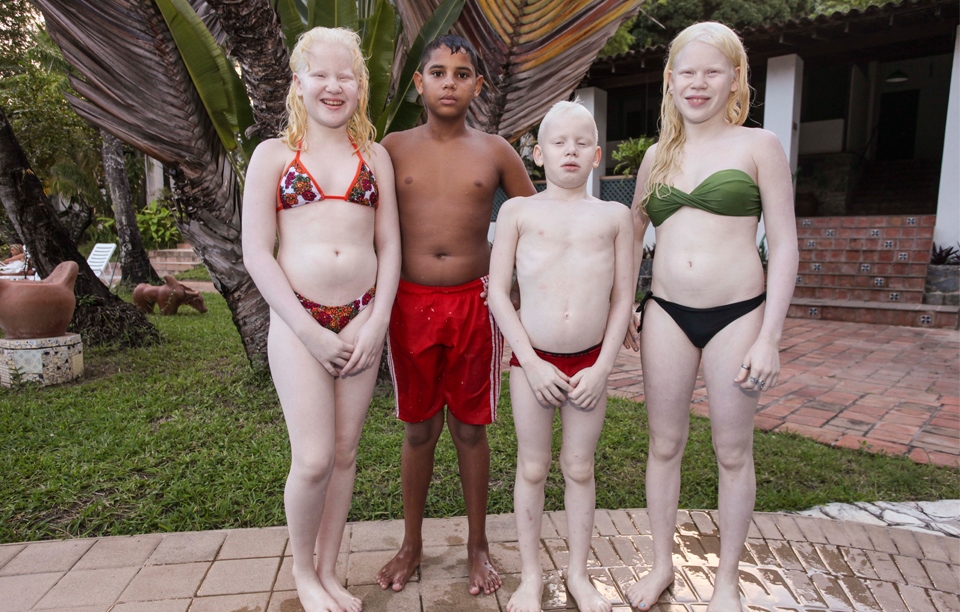 While Rosamere was dumbfounded at first, she now understands that three of her six children have albinism, a rare genetic condition that causes a lack of skin pigment.
"When I am with my children I get strange looks because we look so different," Brazil-based Rosamere admitted.
"Once I was leaving a shopping center with Ruth and Estefani and a security guard asked where their mother was. It used to make my angry but I am learning people need educating about what albinism is."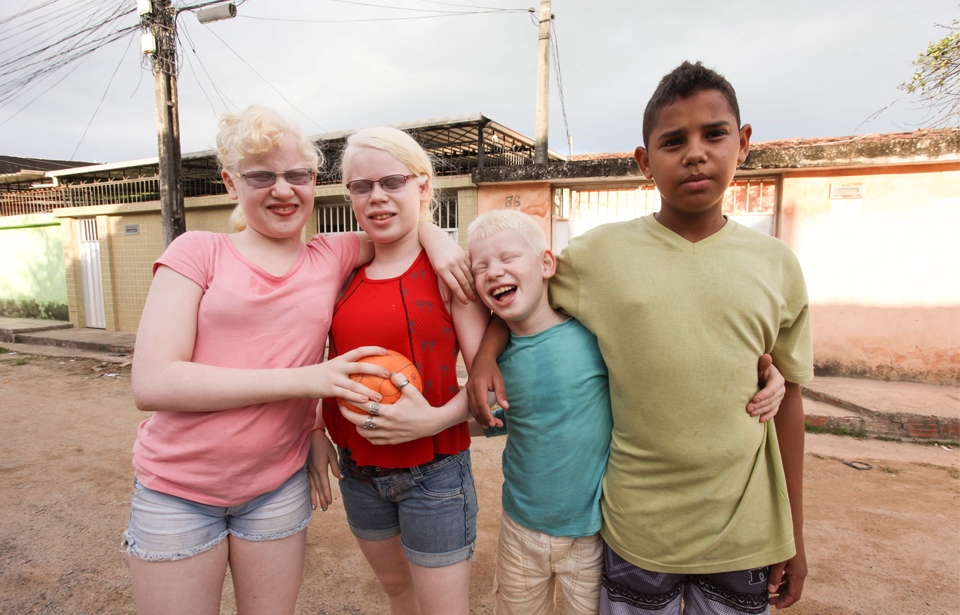 The mother's biggest concern, however, is how her albino children will be affected by the rare condition in the future. As Rosamere explained, they need to have a factor 100 sunscreen reapplied every two hours and can only play outside after the sun goes down.
"Having children with this condition poses so many difficulties. I'm terrified they will develop skin cancer because they have no natural protection from the sun," she said.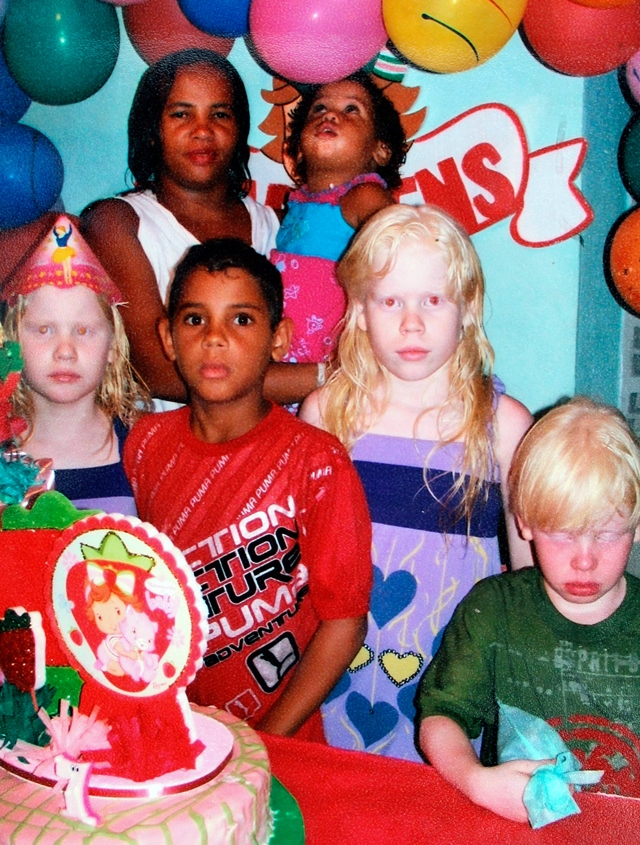 "I need to monitor them constantly to make sure they aren't burning and worry about what damage has already been done.
"It can happen so quickly when the sun is fierce. Now I know not to let them into the sun after 10 am. If they have to leave the house I make sure they wear long sleeves, hats and plenty of sunscreen."
As Rosamere added, she understands that there is a chance her children could have albino children of their own in the future.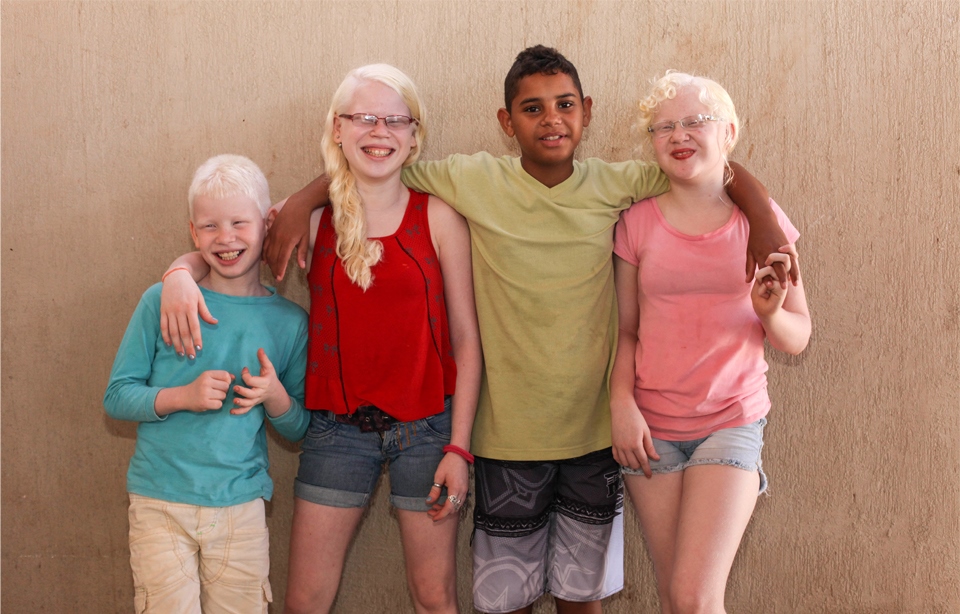 "Although I would feel like a normal grandmother and accept my grandchildren as I accepted my children, I wouldn't wish this upon them," the mother admitted.
"All the prejudices that my children also faced would make me fear for them."
What are your thoughts on this unusual family? Let us know in the comments and don't forget to SHARE this post with your friends and family!