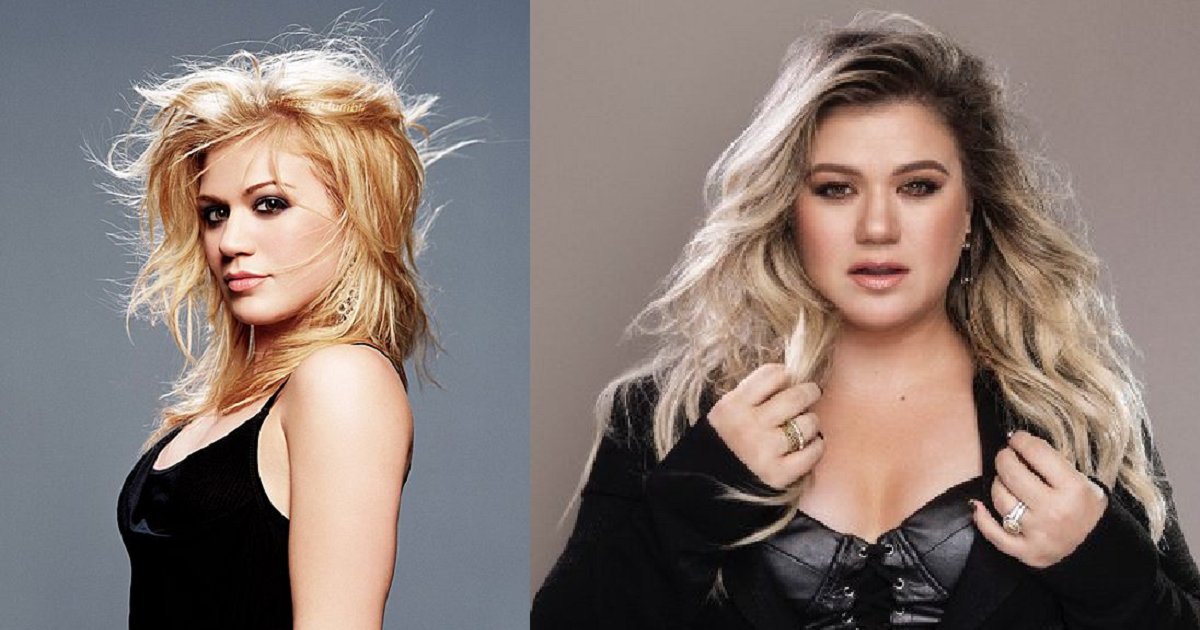 Kelly Clarkson Struck Back At Haters Who Body Shamed Her
25pt;background: white">Kelly Clarkson is undoubtedly one of the most vibrant celebrities we have around. Her bubbly personality has won the hearts of many a fan out there. It's no wonder she got the label of America's sweetheart!
Apart from having a lively personality, Kelly has also been known to be a straight shooter. She is one of the most forthright, honest and open celebrities in Hollywood.
Her life is pretty much an open book. I mean she doesn't have any reservations about letting people in on her personal life. She lets people have an inside look at her family life.
In fact, earlier on this year, she disclosed to her fans that she had decided to stop having any more kids. She also stated that she would undergo tubal ligation, this was after going through two rough pregnancies.
The Season One Idol winner is best known for how candidly she talks about her fluctuating weight as well as her history with body image issues.
In an interview recently, Clarkson disclosed that she was done once and for all with letting detractors dictate how she felt about herself or how she would live her life.
While in an interview with Redbook Magazine for their December/January issue, Clarkson dished out about her upcoming album and how life as a mum was treating her.
Kelly mentioned that fellow music star, Miranda Lambert had suffered the same fate. She added that over dinner, Miranda was like 'should I gain? Should I lose?'
Clarkson then said that people didn't really care about one's health, they only cared about the physical appearance.
Kelly was quick to dismiss the popular notion that being skinny means healthy. In fact, she feels much better when she's bigger.
When she's heavier, she's more mentally and emotionally complete. She is much more comfortable that way.
Kelly noted that people often wondered that just because she was adding weight, then there must have been something wrong with her.
She said, "For me when I'm skinny is usually when I'm not doing well." This is something that Kelly has been mentioning over and over. In one interview with Attitude Magazine, she said that when she was skinny, she was very depressed and at some point had suicidal feelings.
She felt she had to look some type of way just because as a celebrity, that was the accepted standard. This put pressure on her because she felt she was not that type of person.
But as much as she is truly happy, and has broken free from the chains of 'ideal' perception, she still remains a victim of online bullies who leave harsh comments on her photos.
Kelly has reached a certain point in her life that, it is no longer damaging when she gets body shamed. She's quite comfortable in her skin and she urges her fans to follow suit.
She said that if you lived to gauge your life based on what people think is acceptable, then you'd always be in a start of panic because of trying to please everyone.
She advised that people should concentrate on their own life and health and find their own happiness on their own terms.
Clarkson in an earlier interview with Redbook said as a mother she felt sexier than ever and more confident. She revealed that she and husband enjoyed quite a healthy and very active sex life as a result.
It's quite amazing and inspiring to see people like Kelly not allow haters to get under her skin. Even Alessia Cara in her song 'Scars to your beautiful' reiterates everything Kelly stands for.
You shouldn't let people put you down for what you look like or what you are. Just be who you want to be and keep it real because that's the secret to Happiness!
"Don't forget to LIKE US on Facebook!"