Keith Urban has literally melted the hearts of millions across the globe after he gave an intimate performance for a gravely ill fan in a hospital.
The Australian country star went to Mercy Health St. Vincent Hospital on Friday to see Marissa English as soon as he got to know about her.
The unfortunate girl was born with various health problems including cerebral palsy, severe scoliosis, and an inoperable cyst on her brain.
'She has memorabilia from a couple of the other concerts we've been to. She has a T-shirt that we put on a pillow that's beside her all the time,' Marlise Matthews, Marissa's mother, told WTOL.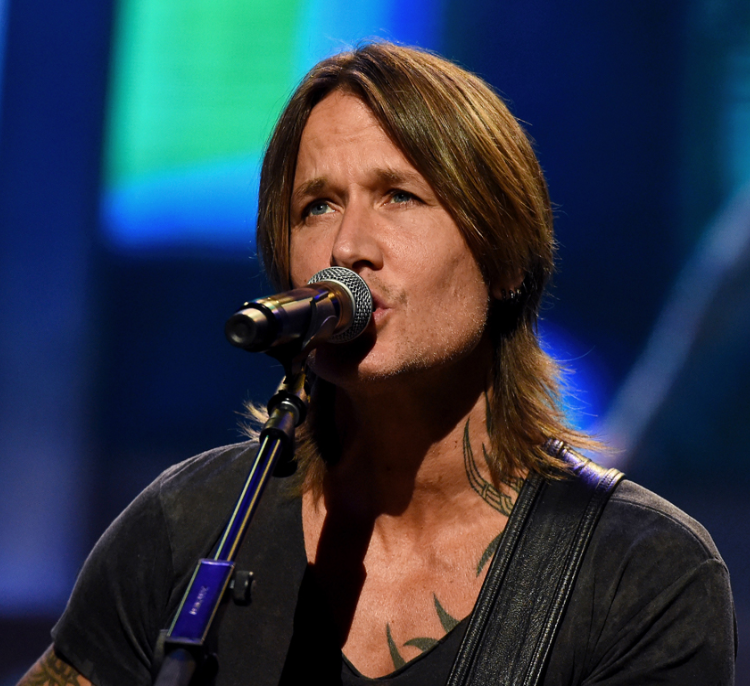 'It's actually cute because she'll pick up the pillow and hug it and kiss it…She'll point at it and say 'Mr. Hottie,' she added.
The 25-year-old is a miracle in herself as she has been bravely fighting her condition for over two decades, but doctors believe she has just around a year more to live.
'She stayed in the hospital five and a half months and when we took her home, the doctors said, "Go home and enjoy her for possibly a year. That might be the longest you have her,"' Mathews said.
Watch the heartwarming video below.
Due to her condition, Marissa couldn't attend Keith's Ohio concert. So, her relatives started a social media campaign to let the country star know about one of his biggest fans in the world.
Fortunately, the news reached the 50-year-old crooner who, without wasting any time, rushed to the hospital to help fulfill the dream of the unfortunate girl.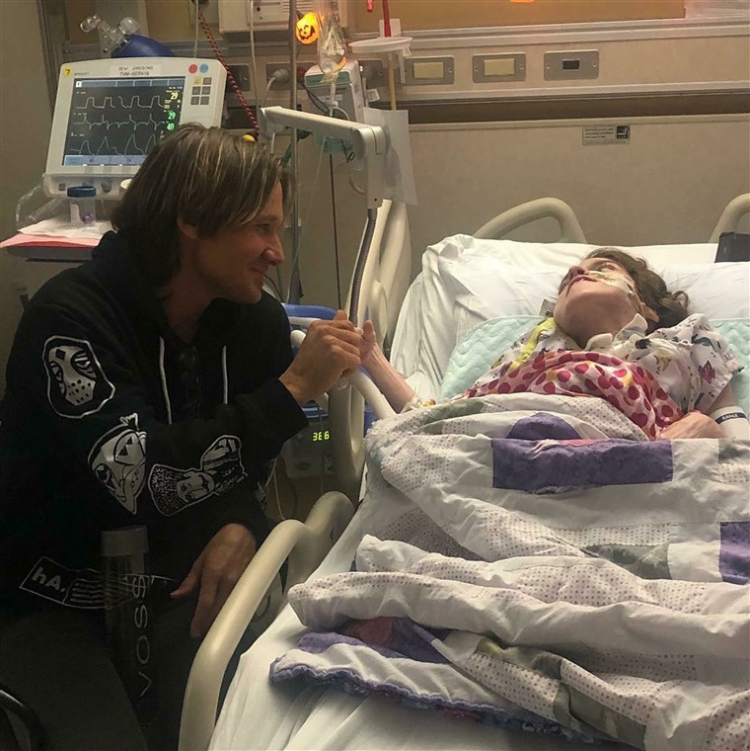 'She just has such a fascination with Keith and loves to watch him on TV and listen to his music,' said Jackie Codding, Marissa's in-home nurse.
'We knew how important it was to Marissa to be at that concert tonight and since she wasn't able to we were hoping to try and find some way to have Keith make a connection with her,' nurse Jan Cassity at the hospital said.
A video clip filmed by someone in Marissa's room shows the heartwarming moment Keith kneels beside the bed and sings to the girl while holding her hand.
Recommended Video!
"This Dying Fan Of Drake Finally Meets Him And Gets Another Chance To Live"
Enjoyed the article? Check out another interesting story below ▼
---

Share this story with your friends and family!
---