The image of nobles out on the hunt is long-ingrained into the public consciousness and the current British Royal family still counts hunting as one of their favorite pastimes. In fact, the Duchess of Cambridge has taken a liking to the activity and many say that she has become quick a crack shot.
However, it turns out that Meghan Markle is an animal lover and while she's not vegan or vegetarian, she doesn't like witnessing animals being killed needlessly. There are even rumors that she barred Prince Harry from participating in the traditional post-Christmas shoot on Boxing Day.
While the palace has denied that the Duchess of Sussex has prevented the Duke from participating, the absence of the pair from the shooting event was noticeable although they did have a merry lunch at Wood Farm.
As soon as Meghan left, Kate took out her new 20-gauge shotgun the next day and joined other royals to blast pheasants, partridges, and ducks at the Queen's 20,000-acre Norfolk estate.
An insider said of Kate, "She frequently goes out shooting when she is staying at Anmer Hall [the Cambridges' country home at Sandringham] and has become a really good shot.
"She is very much into the hunting, shooting, and fishing country lifestyle. The 20-gauge smoothbore gun is ideal for shooting game birds."
While Meghan is clearly not comfortable with the royal family's love of hunting and shooting, she is slowly getting used to these traditions if not actively participating in them.
"Meghan has realized that the Royals have been doing this for centuries and aren't going to change their ways," the source added. "She is not a vegan or even a vegetarian, but she doesn't like unnecessary cruelty to animals.
"Harry has explained to her that the numbers of birds need to be kept down on the estate and that this is all part of the management.
"She has accepted this but doesn't like watching it. She enjoyed the lunch and got on well with Kate, but I'm not sure how she would feel about Kate taking part."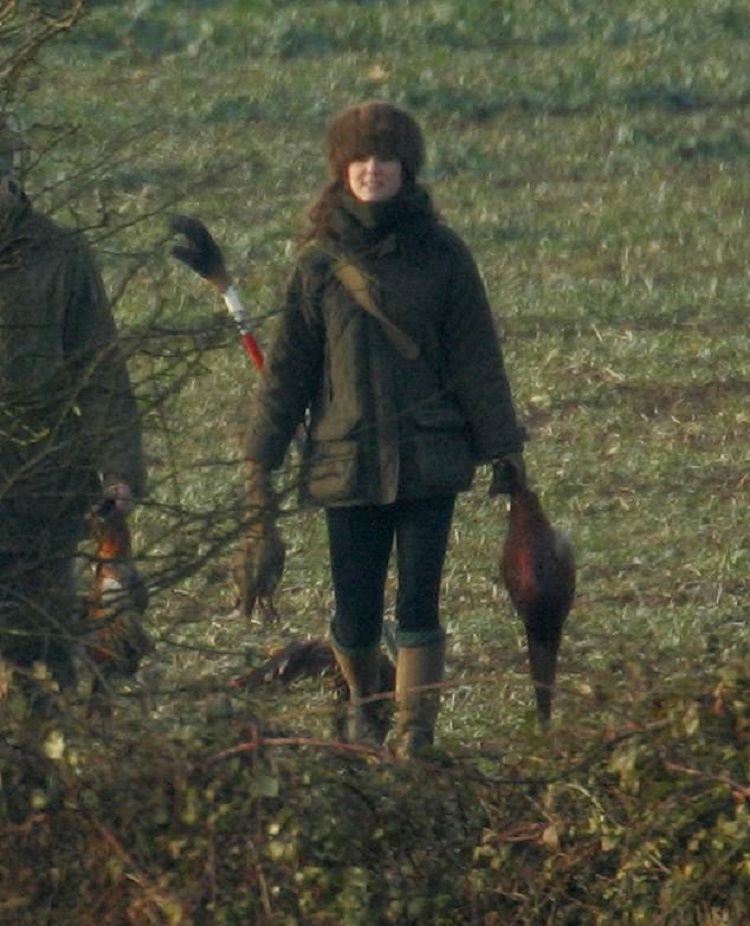 Kate is no stranger to hunting, having been photographed in her 20s stalking deer with her parents in Balmoral. She is also said to be getting her children George, five, Charlotte, three, and eight-month-old Louis to the post-Christmas tradition.
"The lunch is great fun, very relaxed," continued the insider. "It won't be too long before George is given a rifle as a present and he will be shooting too."
While the Queen and royal wives have traditionally participated in the shoot, the 92-year-old monarch and 97-year-old husband made do with watching the whole event in a Range Rover and enjoying the lunches this time.
Recommended Video – "11 Ways Prince Harry And Meghan's Wedding Will Differ From Traditional Royal Style"
Enjoyed the article? Check out another interesting story below ▼
---

Share this story with your friends and family!
---