Watch below:
Video Credit: Rumble
There are a lot of fishes and one of them is the Longjawed mackerel which has a very unusual feeding behavior.
These fishes swim quite swiftly and they are also found in large numbers. These fishes swim across the ocean with their mouths open wide gobbling up all the organisms that come their way.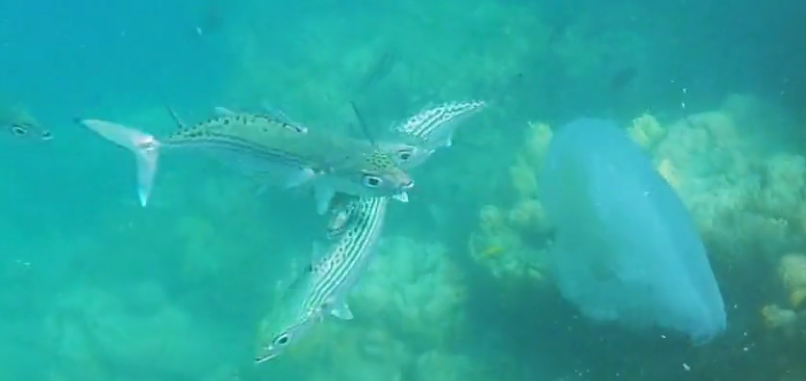 These organisms cannot even be spotted with bare eyes as well. These fishes are also known to consume the zooplankton as well in large numbers.
The jaws of these fishes are pretty impressive and they seem to be pretty fond of chasing the other fishes and eat up the bait fishes.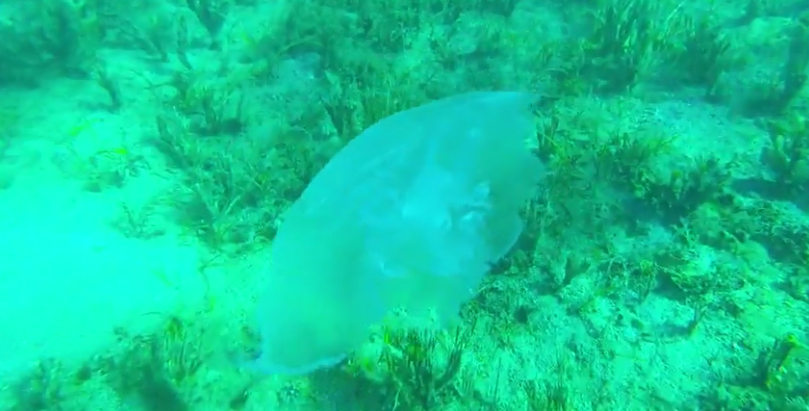 Longjawed mackerel are pretty colorful and are very attractive fishes. The color of the fishes is so reflective that it makes it difficult for them to be seen during the sunlight.
It becomes difficult for the snorkelers and the scuba divers to see them while diving though these fishes are found swimming in the sandy areas and the reefs.
This incidence took place when one of the scuba divers was coming back from the deepest waters in Fiji.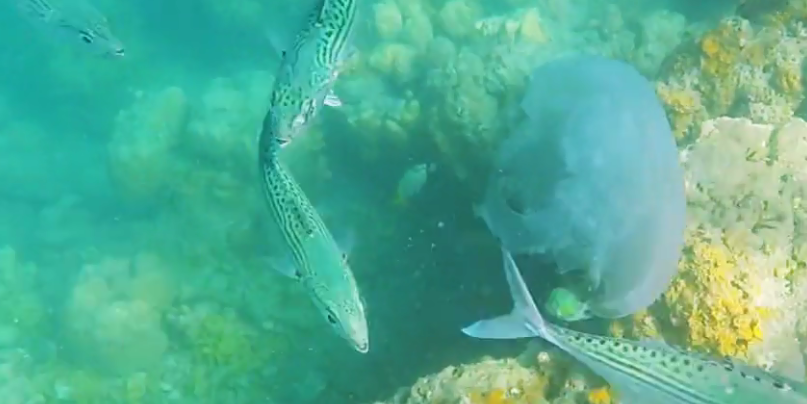 He saw a huge jellyfish coming close to the coral edge. He went closer to this weird creature and made it for a nice video time.
The Longjawed mackerel made it around the diver when the other jellyfishes surrounded their food.  The mackerel seemed quite hungry and they started binging on the jellyfishes.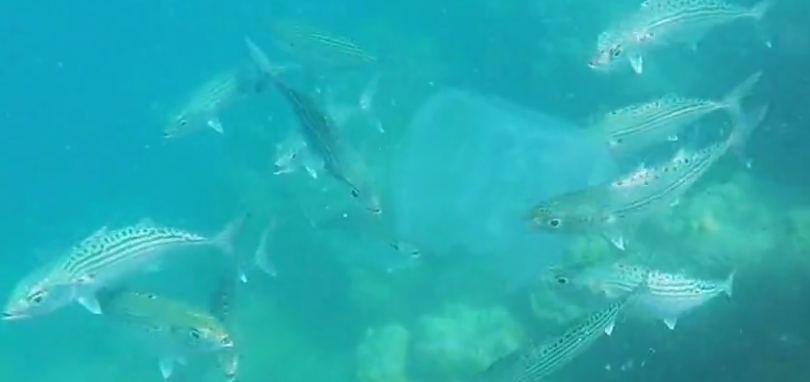 The moment they bit the jellyfishes they immediately started retreating from them. It looked like the fishes were either stung or did not taste well.
Since jellyfishes are a type of zooplanktons it looked like the mackerel felt them like food. It is always good for a diver to spot something like that.
Well, spotting things like these can be extremely nice, isn't it?
Share this post with your friends and family.
Don't forget to ▼LIKE US▼ for more inspirational stories:)