The 2018 Grammy awards were held recently and as usual, the star-studded event was full of pomp and color. The venue for this 60th edition of the Grammies was Madison Square Garden, New York.
For the second time in a row, the awards ceremony was hosted by the Late Late Show star, James Corden. I guess he was chosen to host for a second time because the British chap is a big ball of fun on stage.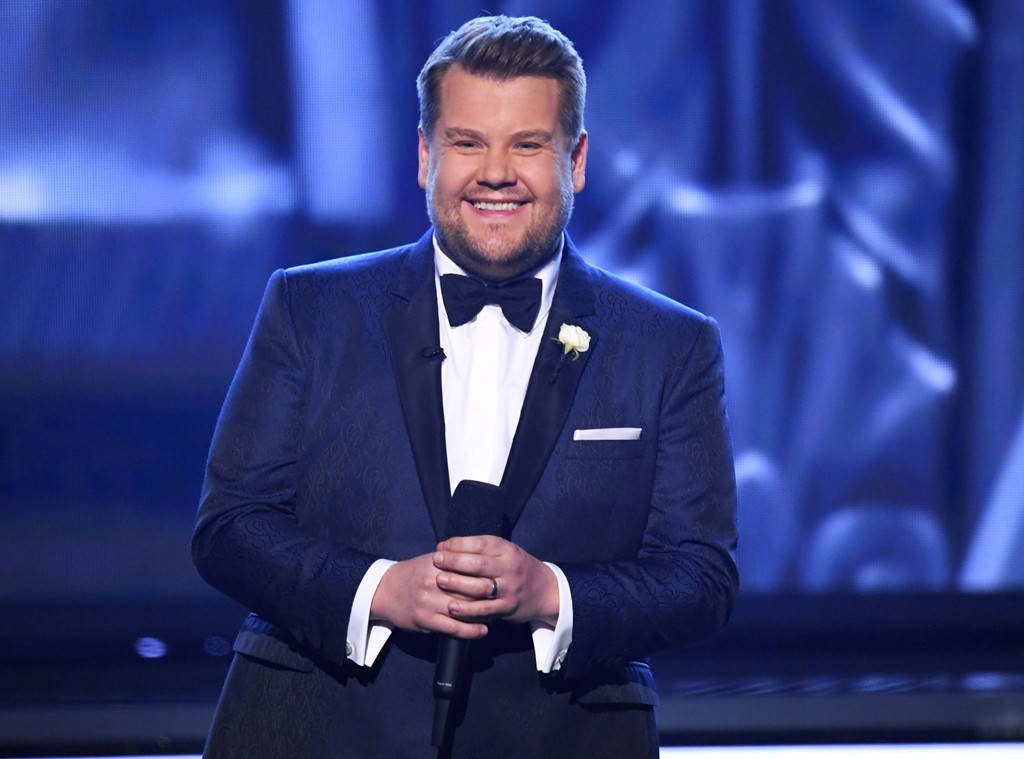 In his opening remarks, James began by addressing a very important issue touching on diversity. He said, "This year, we don't just have the most diverse group of nominees in Grammys history." He then joked, "We also have, for the second year in a row, the least diverse host in Grammys history."
This time around, James decided to wow people by bringing his carpool karaoke segment to the New York City subway where he was joined by Sting and Shaggy.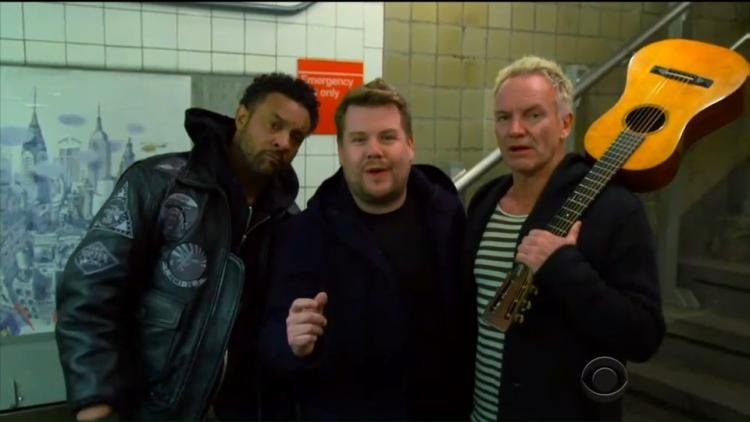 The three guys tried their best to impress the passengers who were present by singing their hearts out while strumming away on a guitar. The people's reaction to their singing was priceless!
James never ceases to amaze. After presenting the karaoke segment, he went on to acknowledge the losers of the night. And what better way to console someone who's just lost than to give them a cute little puppy?
He said he did not want anyone to be upset for not winning that night. He added that "the good news is nobody goes home empty-handed because all night we'll be handing out consolation puppies. Ok, so if you didn't get a Grammy, you get a puppy!"
So for those who were not lucky to take home the gilded gramophone trophy, a cute puppy was theirs for the taking.  It was quite hilarious to see James present a puppy to stand-up comedian, Jerry Seinfeld while Janelle Monae looked on.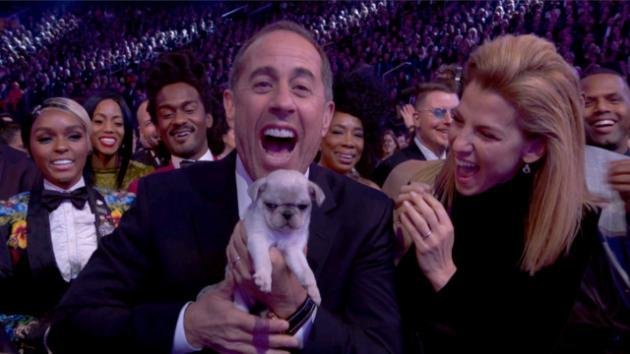 If you'd ask me, I think this was a pretty sweet deal don't you think?
During the show, the outspoken Corden wasn't afraid to ask celebrities to take part in the fire and fury spoken-word auditions.
And who better fitting to read this masterpiece than Hilary Clinton? Yes, the former Democrat presidential candidate was the perfect choice according to James and the audience loved it.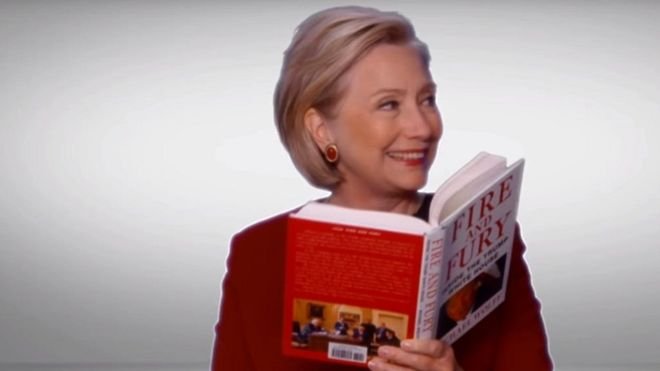 Being a family man himself, James had invited his dear parents as his special guests to the event. I bet they had a good time seeing their son in his element.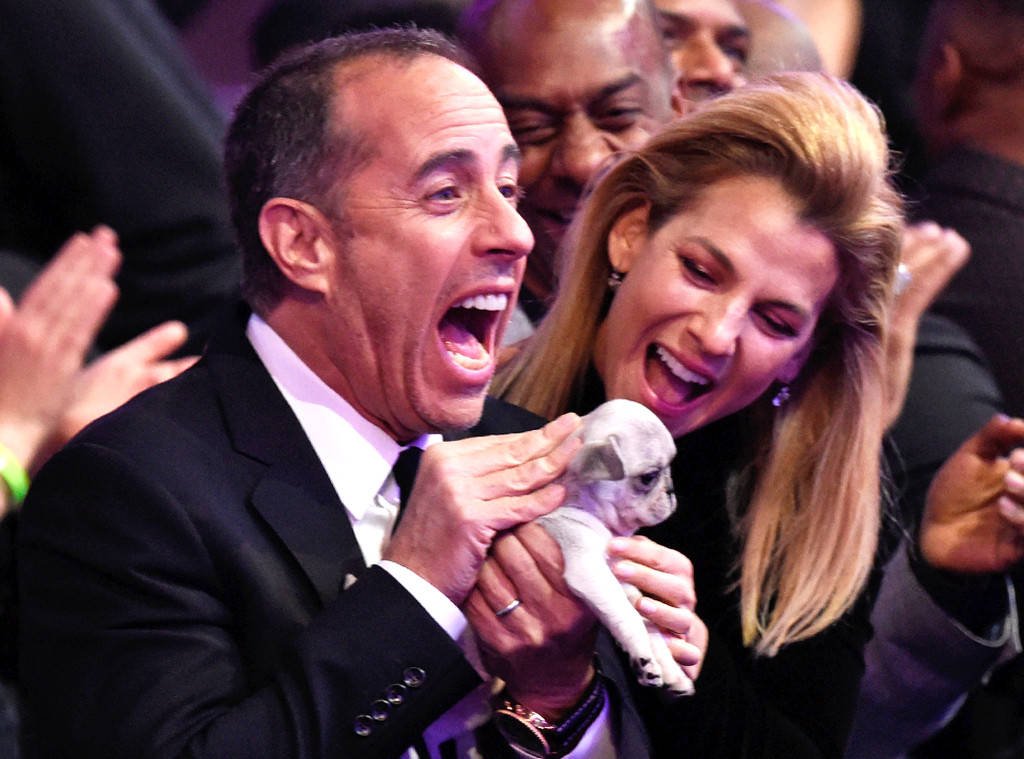 Then to top it all, James singled out Jay-Z and his family from the audience and then he did his thing. He rapped some of Jay-Z's Empire State of Mind lyrics which left Jay in stitches.
He sang, "We could go down to Brooklyn or down to Tribeca. Right next to Deniro, but guys like us will be hood forever…We could go to my stash spot, 560 State Street. You know, whatever you want. We can take a yellow cab, a gypsy cab… Just holla back."
Overall, the night was a success and James Corden made it all the more awesome. Our congratulations go out to all the winners of the night! For those who didn't, better luck next time. But then again, you have puppies!
Enjoyed the article? Check out another interesting story below ▼
---

Share this story with your friends and family!
---