In his explosive new memoir, Jackie Chan has admitted to all the 'terrible' things that he has done in his life which includes mistreating women and cheating on his wife.
The actor said he was a 'total jerk' in his personal life who slept with numerous prostitutes and drove drunk nearly all the time – crashing a Porsche and a Mercedes Benz in just one day.
When he met Joan Lin, his future wife, Chan thought of her as a gold digger and used to hide his money from her. He also cheated on her with actress and former Miss Asia, Elaine Ng.
In the memoir published on December 4, Never Grow Up, the martial arts star opened up about how terrible he remained throughout his life. He admitted not to spend adequate time with family and frequently losing his rage to a point that once he even threw his baby across the room.
The 64-year-old actor writes that whenever he looked himself in the mirror, he would say: 'You're a real b***ard.'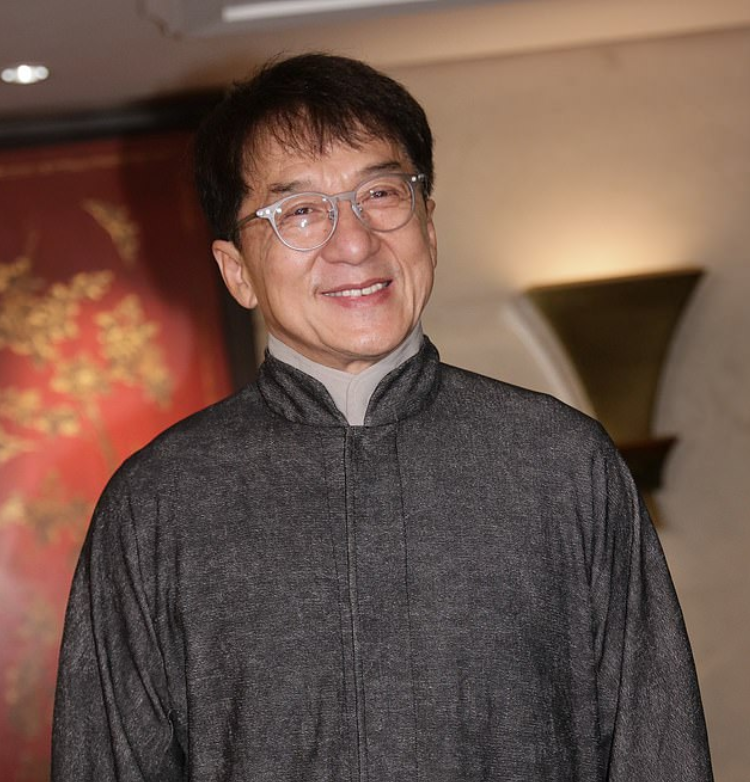 Chan was born in a poor, working-class family in Hong Kong but went on to become the world's second highest paid actor, according to Forbes.
His net worth is estimated at $350 million and the actor raked in an astronomical $50 million just in 2017. He was awarded an Oscar for lifetime achievement in 2016.
Growing up, Chan spent his years in a brutal boarding school because he had always been a bad, disobedient student.
When Chan was fifteen, he met his first girlfriend Chang but he always remained a 'terrible boyfriend' throughout their relationship, behaving like a 'rebellious child, or a wild horse throwing off its reins' and picking fights for fun.
Chan now feels 'ashamed of myself' for how he behaved with a girl who loved him beyond everything.
Chan entered the film industry as a stuntman and his acting career started when he played an extra in the famous 1975 Bruce Lee film, Enter the Dragon.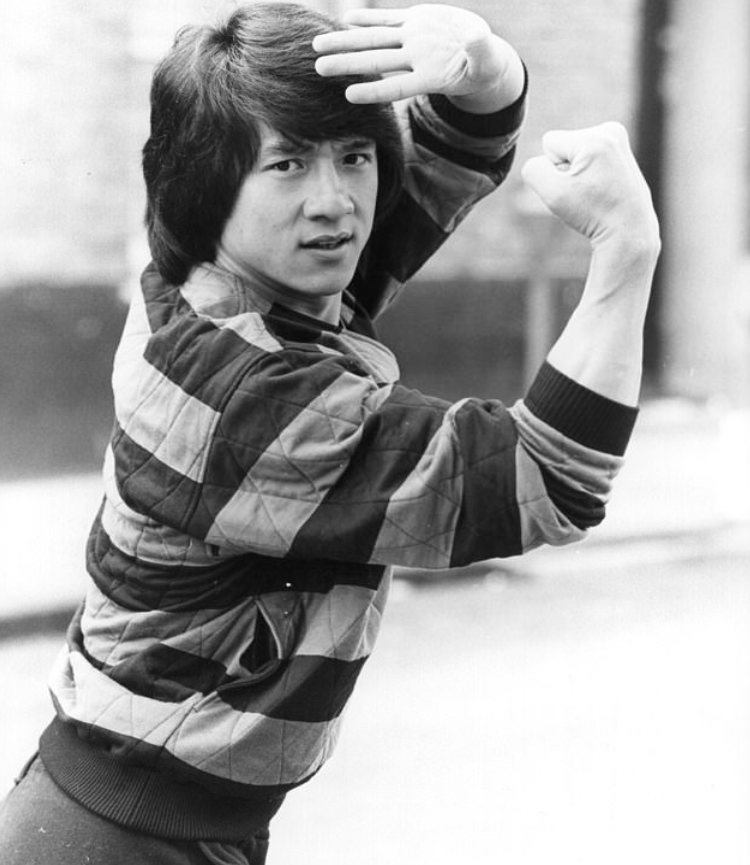 He would spend all his money on gambling, prostitutes and a woman who he only knew as 'Number Nine.'
Chan says that while he was working as a stuntman, we 'all knew that if something went wrong we wouldn't live to see the sun rise the next day. We had a short term mentality which means recklessly spending our money.'
His career took off in 1978 when three of his movies – The Fearless Hyena, Drunken Master and Snake in the Eagle's Shadow – saw him became an overnight success.
Chan writes that at the time, 'I started to carry large amounts of cash at all times. After you live in poverty cash gives you a sense of security. I like having lots of people around me and every meal was with a big gang.
'Around 10 years ago I spent $2 million in one year paying for other people's meals. I gave out extravagant gifts too; watches, cars, custom-made leather jackets, cases of expensive wine.'
His terrible behavior continued when he entered into a relationship with Taiwanese actress Teresa Teng who made him feel inferior and inadequate due to his 'deep insecurities.'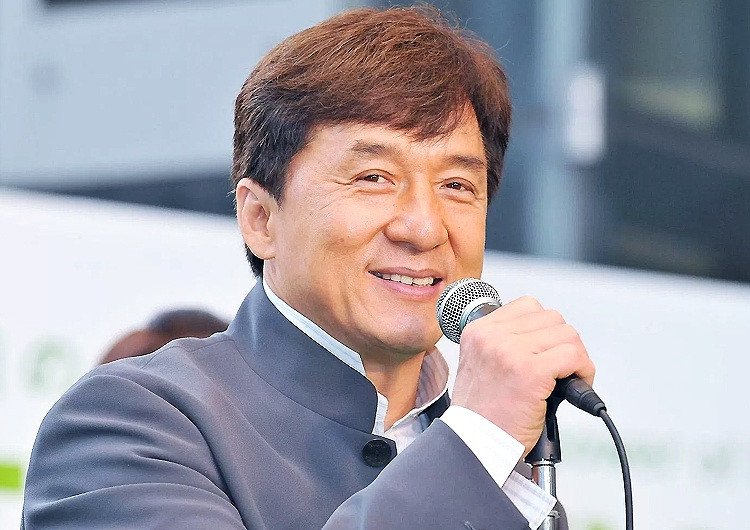 At their first date in a posh French restaurant, Chan recalls: 'She suggested I have my steak cooked medium and I said: "No, I want it well done".
'She ordered red wine; I insisted on having beer. When our soup arrived she dipped her spoon elegantly into the bowl while I picked up my bowl and drank straight from it.'
When departing the restaurant, Chan told her: 'Never bring me to this sort of restaurant again.'
He writes: 'I behaved so badly because of my deep insecurities. Ever since I was a little boy I'd been looked down on by rich kids.
'Any whiff of snobbishness or superiority set me on edge. This attitude reflected by relationship with Teresa. But it wasn't her fault. She'd done nothing wrong and I'd been horribly unfair to her.'
Chan married actress Joan Lin, who he met in Taiwan, but says he 'was unworthy of her.' He writes that Lin was a 'beloved actress with a respectable image while I was a vulgar kung fu guy who was unworthy of her.'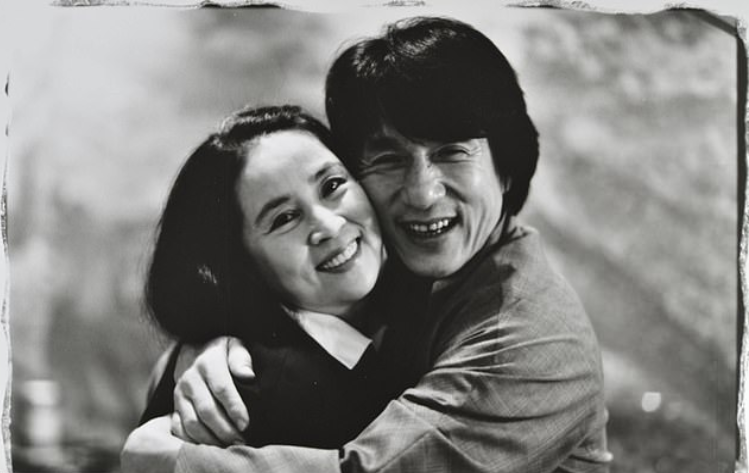 Chan ignored Lin for a major part of their marriage and didn't even visit her when she was pregnant with their son.
He writes: 'I was selfish and didn't know how to empathize with others. I was also too easily influenced. Yet Joan set me free to make my own way. I respect her a lot and am grateful to her for sacrificing so much for me.'
Despite that, Chan cheated on Lin with actress and former Miss Asia Ng in 1999, giving birth to a daughter he never owned.
At the time, he publicly said: 'I have made a mistake that many men in the world make.'
Recommended Video –"Jackie Chan's Estranged Daughter And Her Girlfriend Are Homeless, Claim To Be Living Under A Bridge Due To 'Homophobic Parents'"
Enjoyed the article? Check out another interesting story below ▼
---

Share this story with your friends and family!
---