A Christian woman was saved from the death penalty after she was cleared of blasphemy. But she is currently facing delays in her departure from Pakistan due to Islamist protesters gathering for a protest.
Asia Bibi had been on death row for 8 years until the highest court in Pakistan declared her not guilty of insulting the Prophet Muhammad. She was due to leave as soon as she was released.
However, thousands of Islamists rallied in Peshawar, Lahore, and Islamabad, demanding her execution.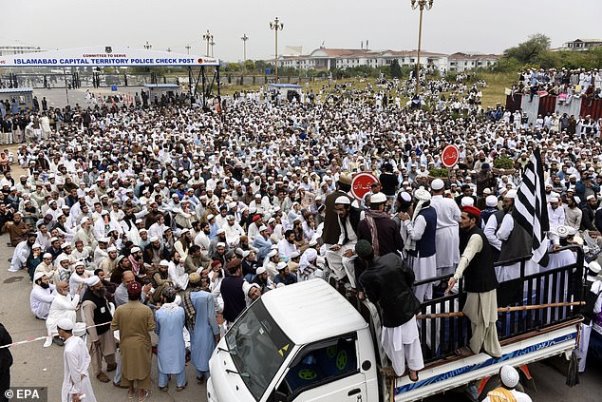 The government has held a discussion on the matter with a radical Islamist party whose co-founder has called for the judges who freed the woman to be executed.
Khadim Hussain Rizv, leader of the Tehreek-e-Labbaik party, announced that the 'talks' failed.
Spain and France offered asylum to Bibi, who was set to leave the Islamic country once she is released from the place where she was held.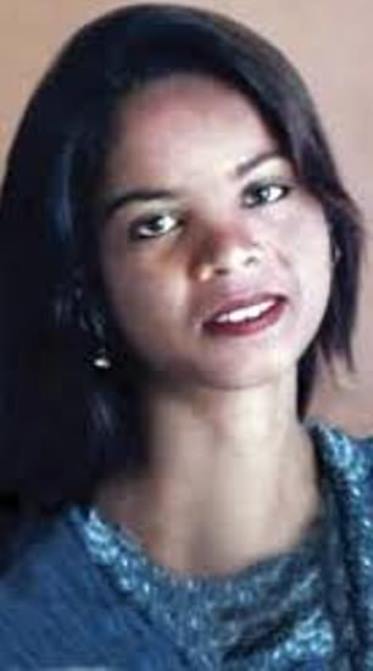 Rizvi's envoys had demanded that the woman be barred from leaving Pakistan but the government rejected his demand, deploying paramilitary forces to keep the peace.
During the day three of the protests, around 5,000 Islamists rallied in the capital Islamabad and almost 4,000 demonstrators staged a sit-in in Lahore. Over 2,000 demonstrators also blocked the road linking Islamabad with garrison city of Rawalpindi, but there were no reports of violence.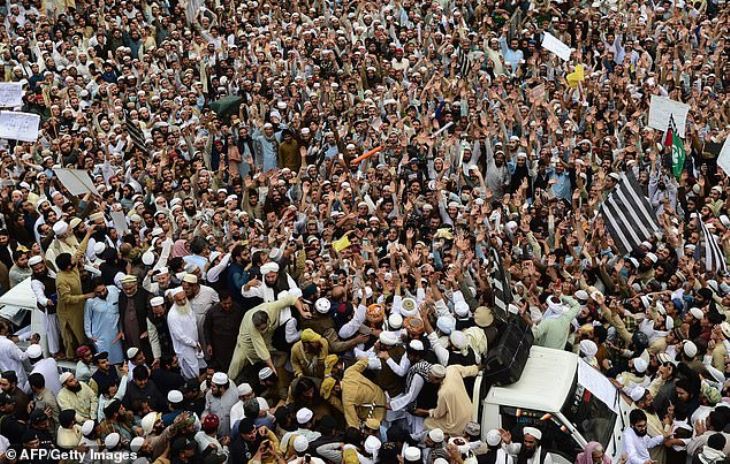 Prime Minister Imran Khan has condemned the Islamists who called for the deaths of the judges and an overthrow of his government.
Authorities said that Bibi is at a safe facility but she is still afraid for her life. She also has trouble sleeping, fearing somebody might suddenly attack her.
Jail officials said two inmates were arrested for planning to kill Bibi and these men were still being questions.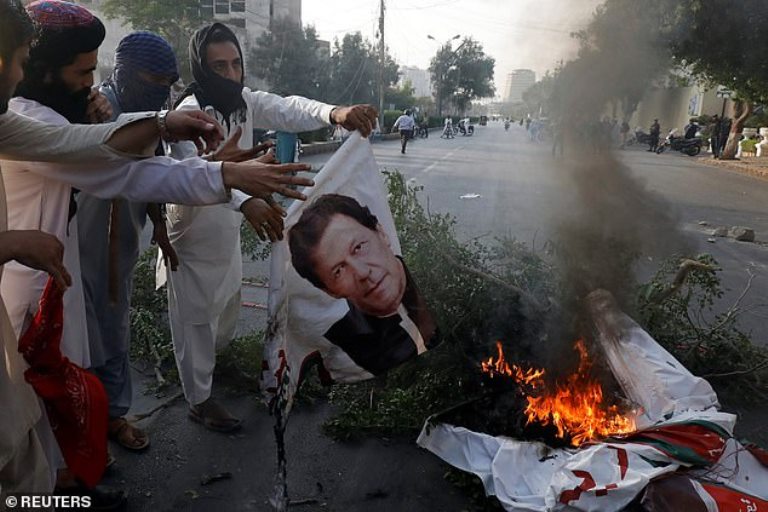 53-year-old Bibi, who had been on death row since 2010, was accused of insulting Islam in a row which started after neighbors objected to her drinking water from their glass because she wasn't Muslim.
The mom-of-four would have been the first woman sentenced to death by hanging under the tough blasphemy laws of Pakistan.
However, a three-judge panel headed by Chief Justice Saqib Nisar ruled the evidence was not sufficient. "I and the bench are all lovers of the Prophet. But we are not judges only for Muslims," the chief said. "If there is no proof against someone, how can we punish them?"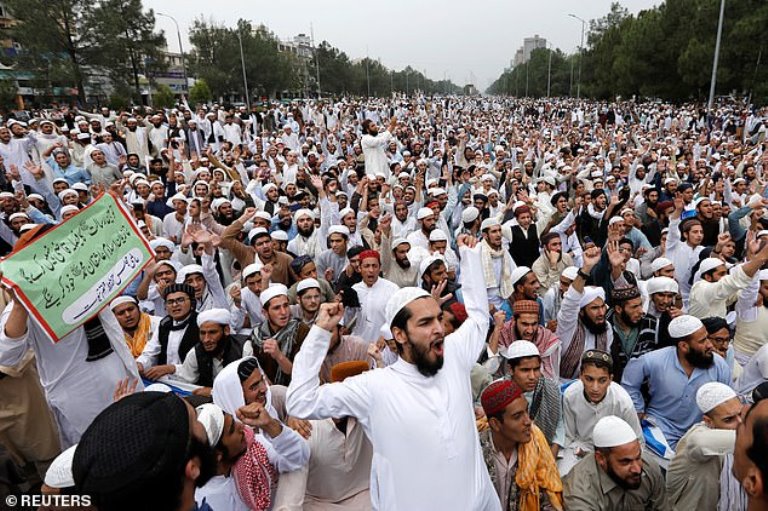 It even divided Pakistan, where two politicians who wanted to help the Christian woman were killed.
The case also outraged Christians worldwide. Pope Francis also said that he personally prayed for Bibi.
The lawyer who defended Bibi called the outcome the happiest day of his life but then said "anyone could kill me," saying he had no plan to escape or had no security.
What's your take on this? Let us know in the comments section. SHARE this news with your friends and family!
Recommended Video – "A Woman Got Into An Unfortunate Accident, Was Captured On CCTV Camera On The Train Platform"
Enjoyed the article? Check out another interesting story below ▼
---

Share this story with your friends and family!
---