Technology is advancing as we talk; scientists around the world are working on various experiments to make our lives easier. However, are you sure it is just the scientists that are working to make your life easier?
Watch the video to see what I am talking about.
Video Credit: Facebook | Blunt Kommunity.
The first clip shows a wooden chair, but it is very different from the chairs you normally see. How?
This chair, which is called Adirondack chair, not only allows you to sit but also takes your perfect care by providing you refreshments whenever you want. On the pull of a lever, you can get a glass of wine, not just one glass, but any number of glasses you want.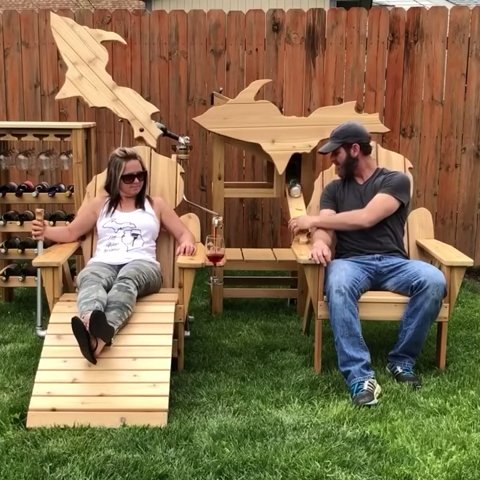 Are you buying new furniture from the market and worried about how you are going to carry it inside the house? Well, this video here will solve all your worries because this video gives your furniture, legs. Now, let your furniture walk wherever you want it to.
With many other luxuries that exist, parking has become another luxury. But no longer, watch the video and solve the parking problems!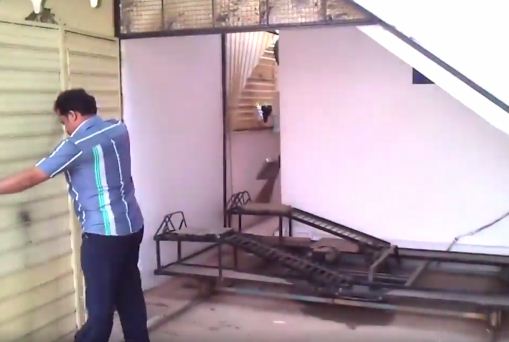 Did you think of using the space under the staircase to use as a parking place? If not then you can do it now.
Share it with your friends and family.
"Recommended Video –"Mom Takes Wine Bottle Out Of Son's Bag—When She Sees The 'Special' Label She's Gobsmacked"
If you liked this post, we would love to hear from you:)
Follow

@smalljoys_of_life
Enjoyed the article? Check out another interesting story below ▼
---

Share this story with your friends and family!
---