A pharmaceutical company has issued a voluntary recall of its infant liquid ibuprofen. Tris Pharma, Inc from New Jersey says the recalled lots may have higher concentrations of ibuprofen that could cause permanent kidney or renal damage among babies.
In a statement, the company said that there is a 'remote possibility' that infants may experience side effects including stomach pain, vomiting, diarrhea, and nausea because of the increased potency.
Ibuprofen belongs to a type of drugs called nonsteroidal anti-inflammatory drugs (NSAIDs). These drugs temporarily lower the amount prostaglandins, a type of lipid that the body makes in cases of injuries.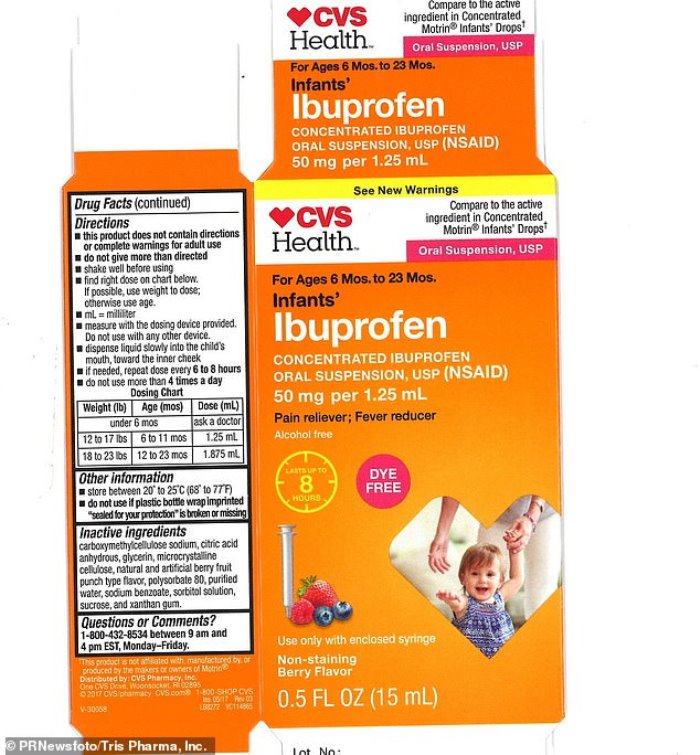 The affected lots were sold at Family Dollar stores, CVS Pharmacy and several Walmart across the country.
The recalled ibuprofen were packaged in 0.5 oz. bottles and labeled 'Infants' Ibuprofen Concentrated Oral Suspension.'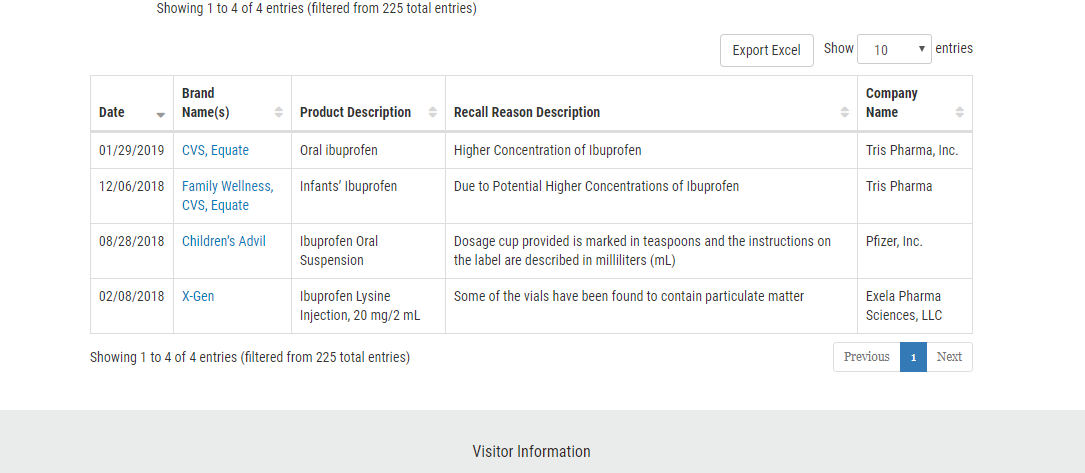 The first product was recalled back in 2018 and FDA kept investigating up till 2019 January.point 189 | Those products are not found approved yet, but according to 

ADVERTISEMENT