An Indian chef and the world's oldest YouTuber famous for her rustic cooking videos featuring traditional foods has died aged 107.
Mastanamma, a great-grandmother from Andhra Pradesh state, rose to fame after a video of her preparing watermelon chicken curry in an open field went viral on YouTube. The old lady made the dish with basic utensils before serving it on a banana leaf in traditional Indian style.
She lived with four generations of her family in Gudivada village, located on the banks of the river Guntur.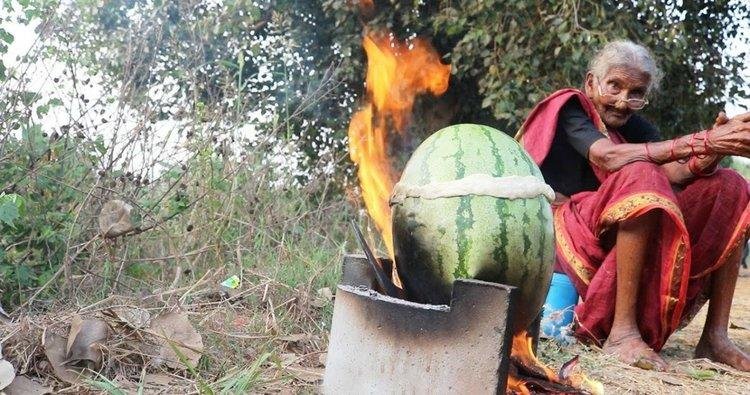 The traditional chef used to cook her dishes in an open rice field by using basic utensils over a wood fire. She used to peel the vegetables with her fingernails and chopped them up with traditional Indian knife.
In 2017, the centenarian revealed she didn't know her exact age but was probably around 106. Her world-famous dishes include spicy catla fish curry, bamboo chicken byriani, egg dosa pancakes, and eggplant curry.
The talented woman was introduced to the internet community by her grandson Karre Laxman and his friend Srinath Reddy. It was Reddy who suggested Laxman the idea of making a cooking video of her.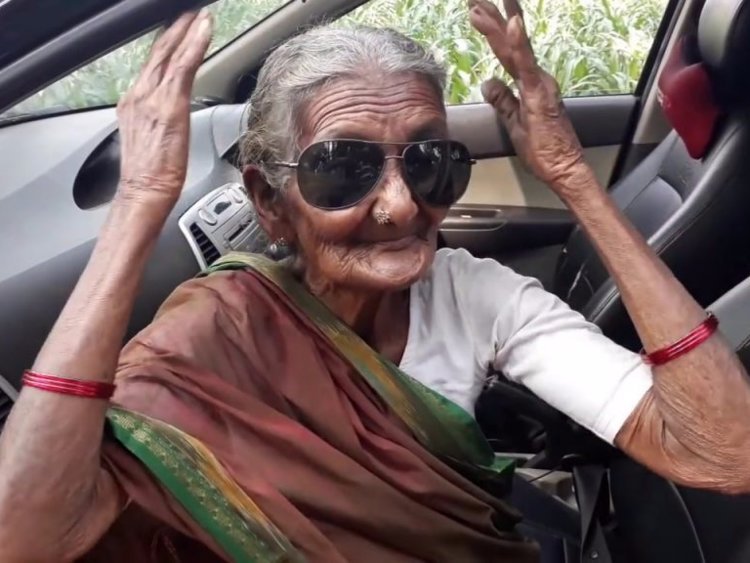 'After a few months, we went to Laxman's village, and visited his grandmother,' Reddy told HuffPost India.
'She cooks so well and has a very different, traditional style of cooking. That's when we decided to shoot her. The response was great — everyone liked her style.'
Meet the legendary woman in the video below.
'She was so active, and led such a busy lifestyle,' Reddy added. 'She loved to be independent, and lived alone, while her son stayed in a house adjacent to hers. We loved her attitude, and decided to shoot videos with her.'
The two friends were already running a food-related channel on YouTube but their channel took off when they shared a video of the old lady cooking a prawn dish.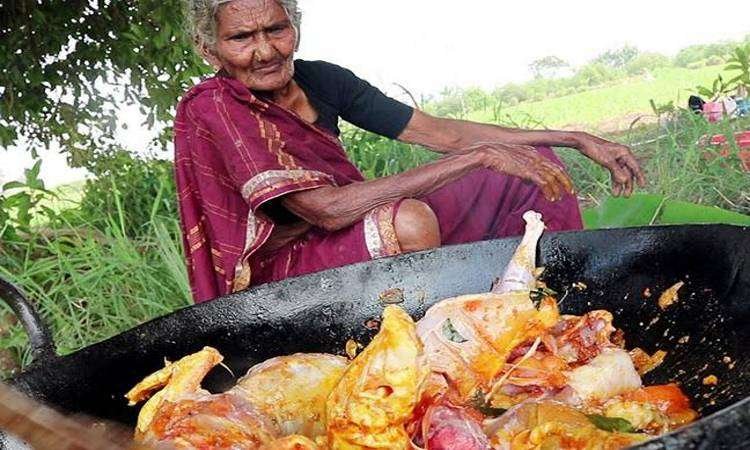 'We were having a great time and we thought why not capture the whole process,' Laxman said 'The videos did okay and within months we had subscribers in thousands.'
By the time of Mastnamma's death, their channel Country Foods had reached 1.2 million subscribers and 140 million views, the Indian Telegraph reported.
Recommended Video – "Pastry Chef Challenged to Make a Life Size Toilet Bowl Cake Which Actually Flushes"
Enjoyed the article? Check out another interesting story below ▼
---

Share this story with your friends and family!
---