Over 400 Hyundai and Kia models have spontaneously caught fire, starting demands for a recall nationwide.
Susan King was driving her white 2012 Kia Sorento along an interstate 4 in Orlando when her vehicle suddenly burst into flames.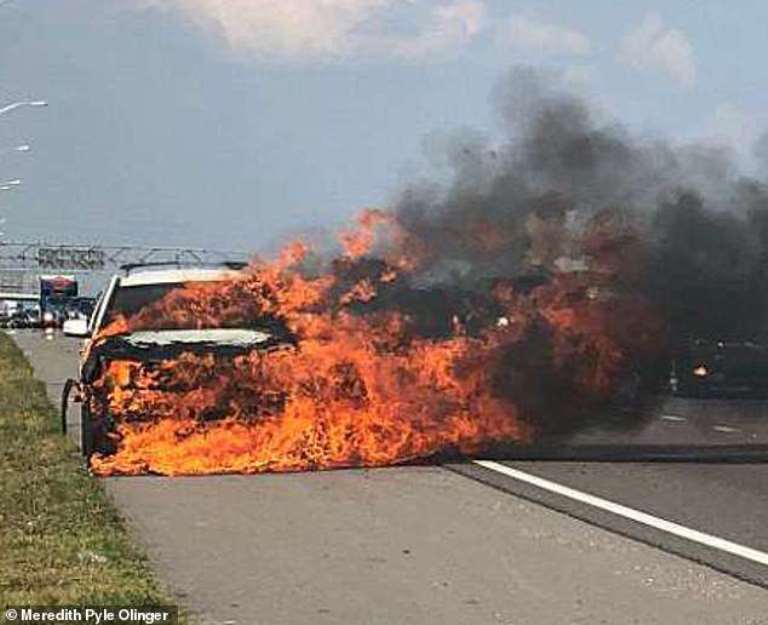 The horrifying incident was captured by another motorist, Meridith Olinger, who noticed the sparks underneath the vehicle and shouted at the driver to pull over.
Olinger yelled at King repeatedly: "You've got to pull over!" King listened and got out of her Kia. After a few moments, the car was swallowed by flames.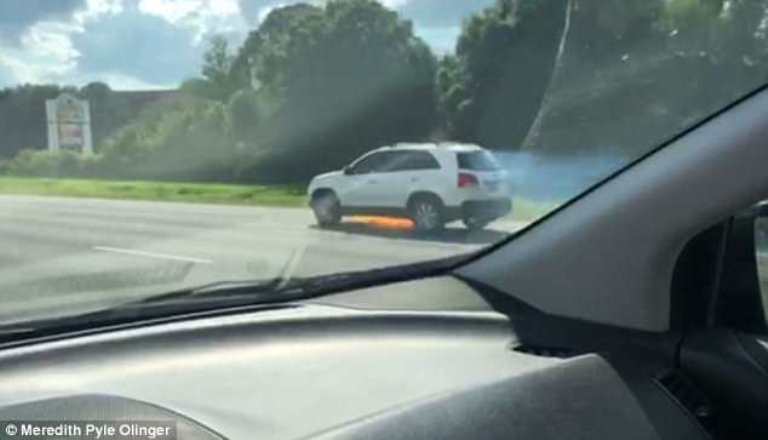 Speaking about the experience to WESH, King said: "I'm incredibly grateful… she was my angel that day. It was surreal."
She was not the only one who experienced the same problem. Lorinda Hixon was also driving her 2012 Kia Sorento and had pulled off LA freeway when her car became engulfed into flames.
Hixon told NBC: "Thank god, I just say thank god. Thank god I got out of the vehicle and I'm here today."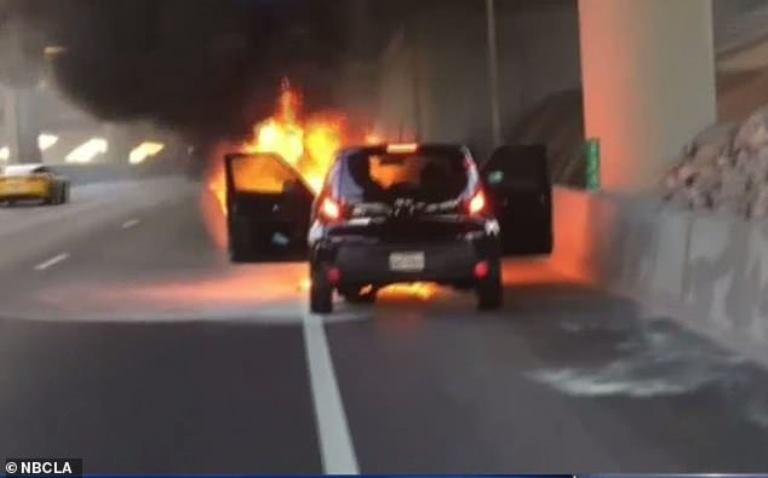 A father also shared the same experience when his 2012 Hyundai Sonata caught fire while his two young children were in the back.
Jason Tellefsen said: "My girls were, you know, hysterical. They were terrified."
Representatives from Center for Auto Safety, a nonprofit group, said they have reports of 400 non-collision 'fire-and-near-fire' incidents.
The group is petitioning the National Highway Traffic Safety Administration to demand a nationwide recall.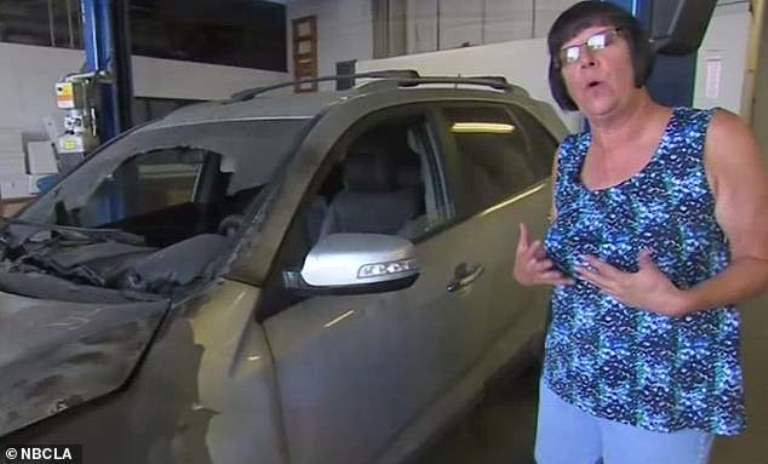 Jason Levine of the Center for Auto Safety said: "What they should be doing is opening a new investigation into why Kias and Hyundais are catching fire."
Federal safety investigators from the NHTSA confirmed that they expanded probes into Kia and Hyundai engine failures to include complaints about such incidents. They will have to make a decision on whether to launch a separate investigation or ask for a recall.
Both Hyundai and Kia previously recalled over a million cars for an engine defect and it is these same models and makes which are catching fire.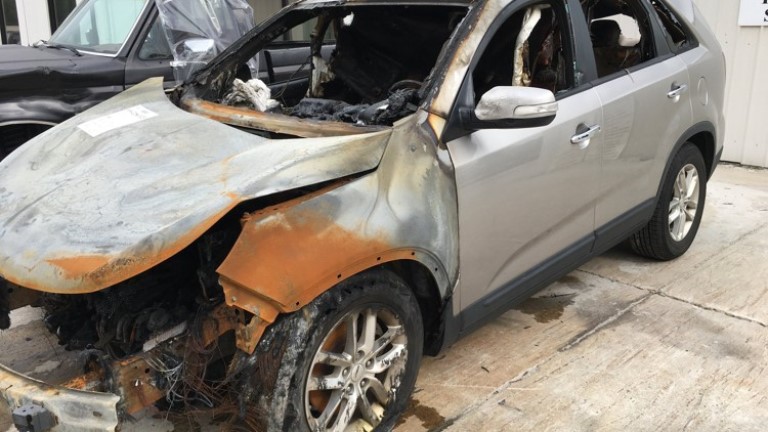 The models include the 2011 to 2014 Kia Optima, 2011 to 2013 Kia Sportage, 2012 to 2014 Kia Sorento and 2011 to 2012 Hyundai Sonata.
According to Hyundai, if the company and NHTSA find that additional repairs are necessary, "we will take action to ensure the safety of our customers."
The company also added that it has a robust system in place to monitor fire incidents. If the underlying cause is a product problem, Hyundai will do a recall.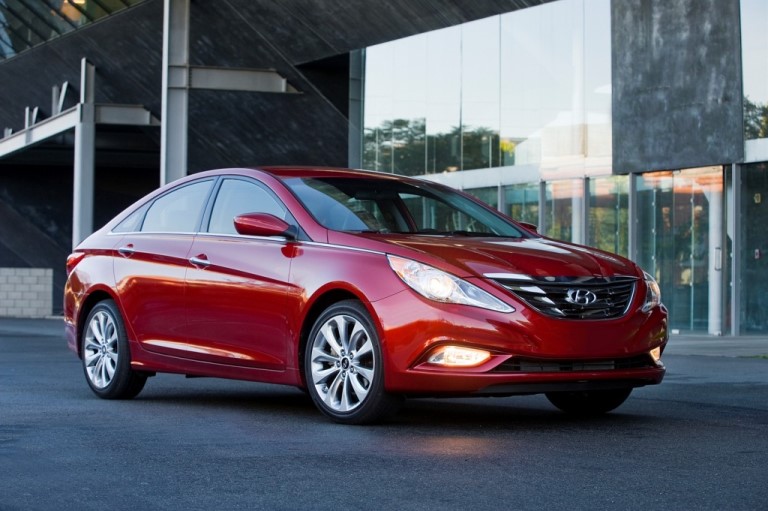 "All automobiles contain combustible materials and a vehicle fire may be the result of any number of complex factors….And must be evaluated by a qualified and trained investigator," Kia added.
For those who have one of the potentially affected models, it is recommended to bring a fire extinguisher in their vehicles.
SHARE this info with family and friends to inform those who own one of the models!
Recommended Video!
"The Footage Reveals Car Thief Flying Through The Air As The Vehicle Crashes During Police Chase, And He Ejected From Car"
Enjoyed the article? Check out another interesting story below ▼
---

Share this story with your friends and family!
---