The frightening experience of a man during his safari trip is going viral.
The British Daily Mirror released a video of a man on a safari trip that came to a moment where he faced a wild cheetah.
The cheetah jumps into the back of the car through an open window, sniffs every corner of the car, and the man in the video has a very nervous look on his face.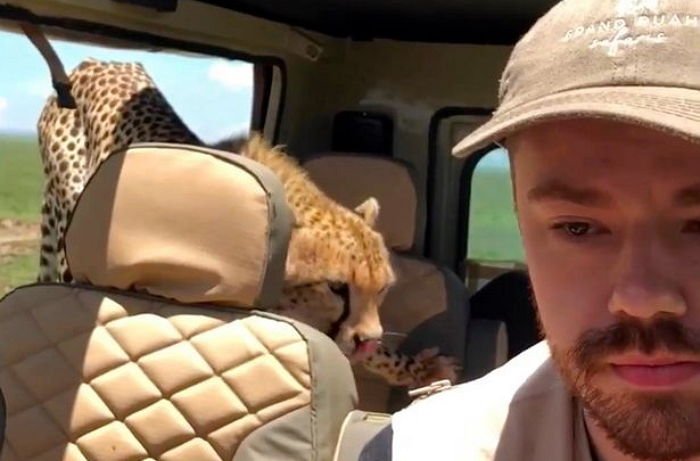 The man was terrified, but he tried to act as calm as possible and filmed the video of the cheetah.
Fortunately, the cheetah stared at the man once and quietly left the car.
Britton Hayes from Seattle, USA, took a trip Tanzania and posted this video on his SNS.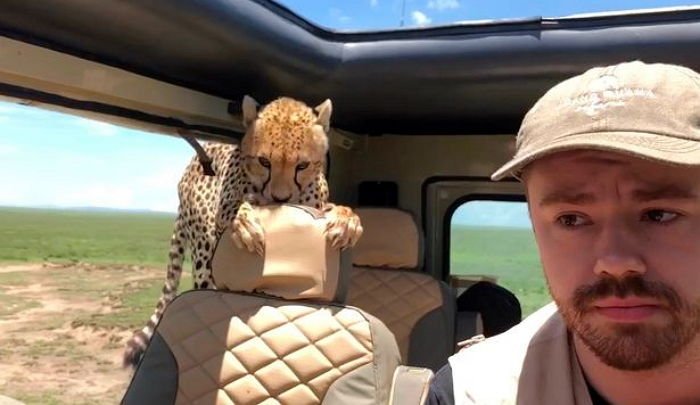 When Britton saw the cheetah running towards him he tried to escape by driving his car away, but the cheetah ran to Britton at an alarming rate before he was able to start up his car.
One of the cheetahs entered inside the car while the other sat on the hood.
Britton said, "I thought I was dead," "It the most terrifying moment in my life."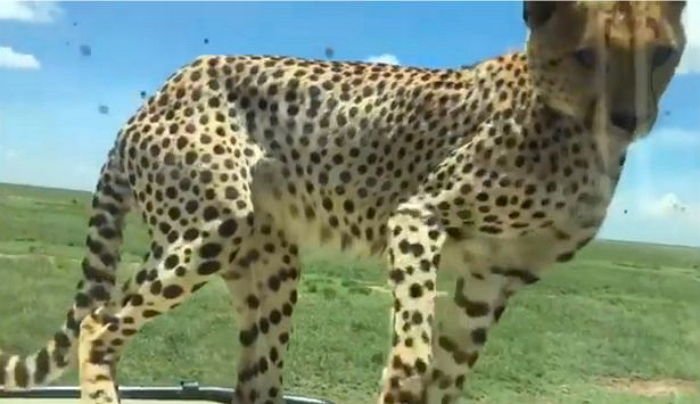 Local wildlife experts have emphasized that Britton is very lucky and him surviving was a rare occurrence.
In the same year, a tourist was killed after being caught by a tiger in a Tanzanian safari.
Below is the video that Britton filmed while his life was at stake!
What do you think of his miraculous survival? Have you heard of any similar experiences? Share them on the comments below!
Recommended Video!
"Selfish Neighbor Keeps Blocking A Woman's Driveway. 'Tough' Man Gives Them A Befitting Reply"
Enjoyed the article? Check out another interesting story below ▼
---

Share this story with your friends and family!
---