Cara Simmons, a housekeeper and single mother of three youngsters from Cleveland, Ohio, reached her client's home, the client, Madeline Blue, who received her had just cleaned the house. She communicated how happy she was that Simmons was there, because he was setting up a "huge party" for her boss that night, and there was as yet a ton to do. The client then introduced Simmons to executive chef Manny Slomovits in the kitchen and asked her to taste a gourmet meal.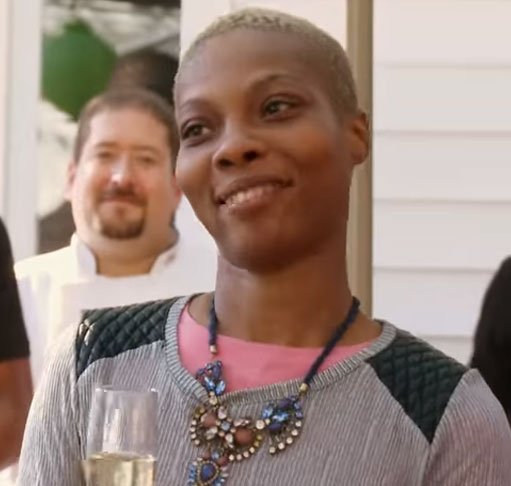 Chef Slomovits asks Simmons, "What's your favorite thing to eat?"
"Spaghetti," she replied.
So, beginning her off with a $500 lobster, Simmons is urged to tuck in. Her expressions say everything; she couldn't believe how great it was. "I wish somebody else could experience this with me," says Simmons. "They're not going to believe me."
"We've got about six more courses to go," said chef Slomovits.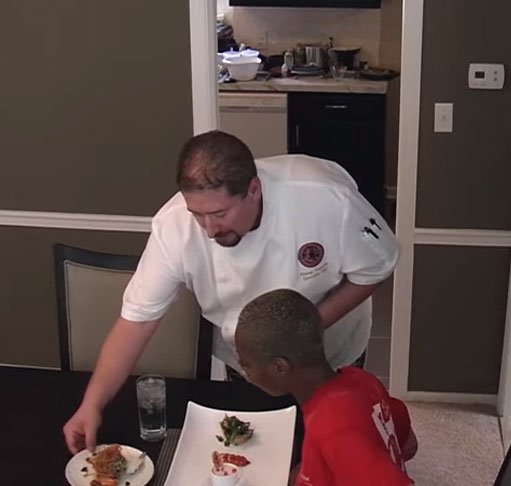 "This next one is going to knock your socks off," declares Slomovits, who starts detailing the dishes of course two. "Butternut squash ravioli, lobster lollipops. This is edible gold [vinaigrette]. This is a white truffle. This is about $4,000 by the pound."
Simmons was speechless by now.
How's everything going?" asks the client, just checking in.
"Oh great," responds Simmons.
"Are we all set for tonight you think?"
"Ah … yeah. Definitely," asserts Simmons.
The doorbell rings and Simmons was about to open the door but two masseurs came and one says, "It'd be awesome if we could warm up our hands. Otherwise, we'd catch cramps … and that's bad."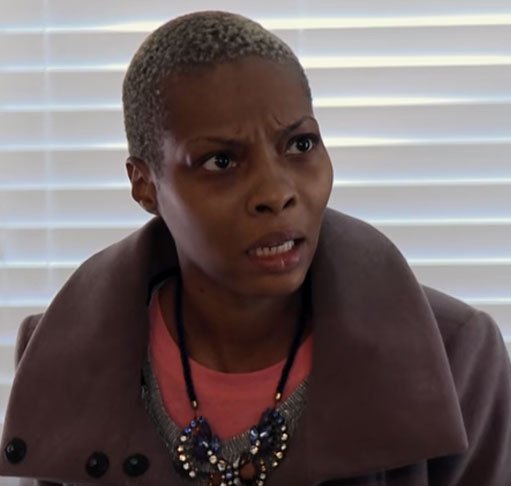 "Please tell me you don't mind being massaged by these two gentlemen," asks the client.
"I think it's my birthday," jokes Simmons, before receiving a four-hand massage
"Have you ever had four hands on you like this before?" asks one of the masseurs.
"No," laughs Simmons. "Except for my kids all piling on me."
A removal man came and asks Simmons where to place the boxes he was delivering. Simmons is asked to help unpack the boxes but sees what's inside.
"This is my stuff," she said.
"It says here that these items are for the woman who lives here in this house … Ms. Simmons," says the "removal man."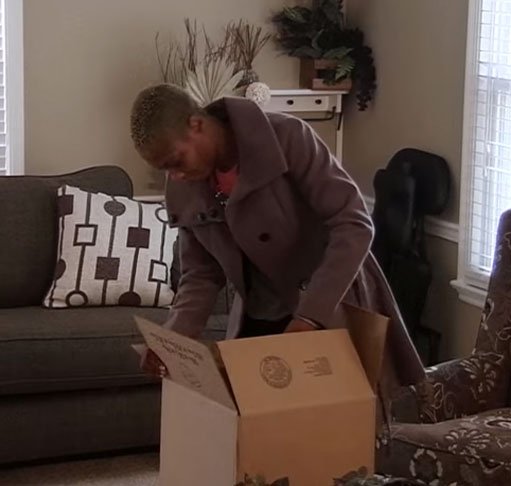 "Yeah…," says Simmons, looking very confused right now.
"For Ms. Cara Simmons," confirms the removal man.
"That's … my … name," says Simmons.
"Oh, so this must be your house," the removal man said.
"No, no, no," says Simmons.
Removal man asked Simmons to come out and see his truck, just to "clear things up a bit,"  then her three kids jump out screaming "surprise!"
The removal man removes his beanie and reveals that he is "Prank it Forward" host and actor, Greg Benson.
"We do good things for people who deserve some goodness," he says. "You deserved a day off to just relax and have a great day."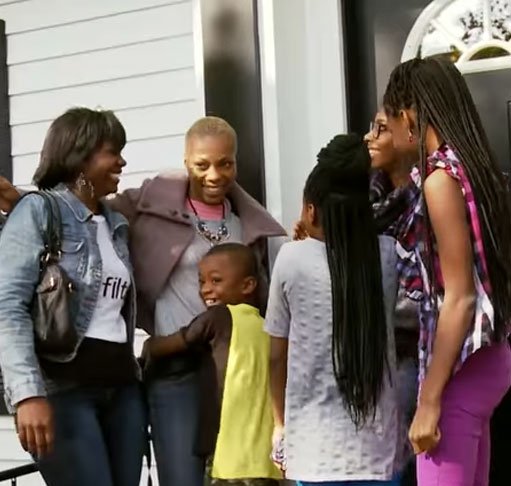 "But what they don't know, and what your family doesn't know, is that this is actually your house now," says Benson.
He hands Simmons the keys and says, "You can stay here for your whole life, you can pass it down to your children, you can pass it down to your grandchildren, this is for you."
Simmons and her family couldn't believe were overwhelmed by emotion. The "very important client," the executive chef, and masseurs were all arranged by Break.com's "Prank It Forward".
Benson discloses the final surprise: an all-expenses-paid trip for Simmons and her sister to Riviera Maya, Mexico, to see the pyramids.
"Oh! I'm about to start crying!" exclaims Simmons before everyone around her, who's clapping.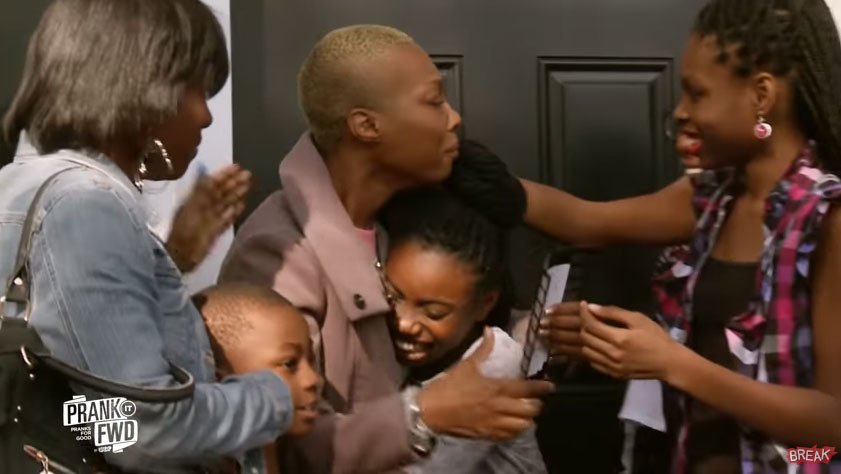 "Cara is an amazing person. An amazing sister. She's selfless, she works hard," said Simmons's sister Glo Nicholson.
Her boss, Mary Jo, agreed, saying, "She gives her all, to her work and her family."
Check out the video below to see how Simmons life changed.
"Recommended Video – Top 5 Most Creative Pranks That People Carried Out"
Enjoyed the article? Check out another interesting story below ▼
---

Share this story with your friends and family!
---