LIKE OUR PAGE

The truth is, the world would be a better place if we decided to give without expecting much in return.
And on this particular day, something unusual happened. Johnny Bobbit Jnr. A homeless veteran decided to help someone else who was in need.
Kate McClure was on her way to Philadelphia when the unexpected happened. Her car ran out of gas! And to make matters worse, she did not know anyone within the area. At that point, she was in distress and did not know where to start. So, as she was walking down the alley, Kate saw a man approaching her. Immediately, she tightened her fists, and a cold- chilly sweat ran down her spine. Her mind started racing, and she could only think of the worst because he seemed unkempt. Apparently, the man was none other than John Bobbit. Actually, from a distance, he had seen Kate pulling over, and on inquiry, he realized she had run out of gas.
When he approached Kate, Bobbit requested her to walk back to the car and lock all the doors and windows. Trusting her instincts, she let Johnny lead the way. Though, Kate could not help but think aloud, "Well, I am in a car without fuel, and I have no money to refill, what I do?"
Lost in a mirage of thoughts, she saw Johnny approaching with a red can of fuel. McClure was overjoyed, but at the same time she could not help but wonder how this homeless vet had managed to buy the refilling fuel.
Unfortunately, when she asked him, Kate realized that Bobbit had spent the last 20 dollars he had saved up. Surprisingly, Johnny did not request any reimbursement, something that was odd and unforeseen. But even though he would have made a request, at the moment Kate was penniless.
Touched by the generosity of this 34-year-old man, Kate McClure vowed to help the man. So, every morning when she is passing by, Kate would offer John Bobbit some few dollars as well as something to eat. Actually, she went out of her way and brought him some winter clothes.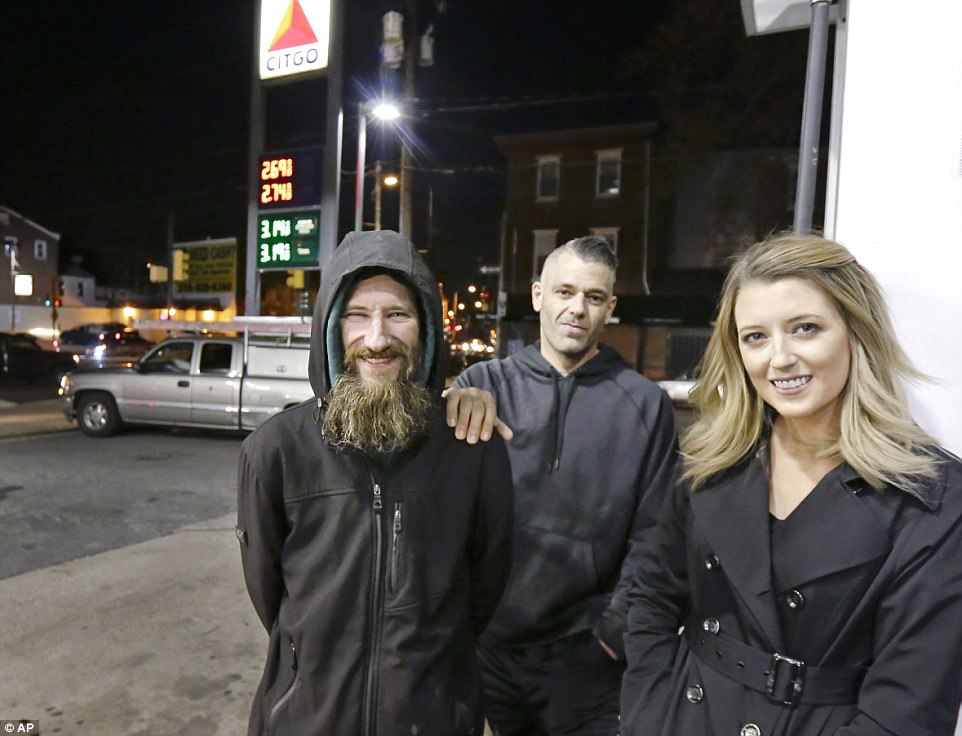 As their friendship grew, Kate realized that just the other day, John was living a normal life and he had a girlfriend too. But, things took a wrong turn when he started abusing drugs. That is where all the misery began; he became an addict and lost everything, consequently, leading him to street life. Though Johnny Bobbit admitted has accepted his mistakes and he blames himself for everything. On the other hand, this is a good sign for someone who desires change.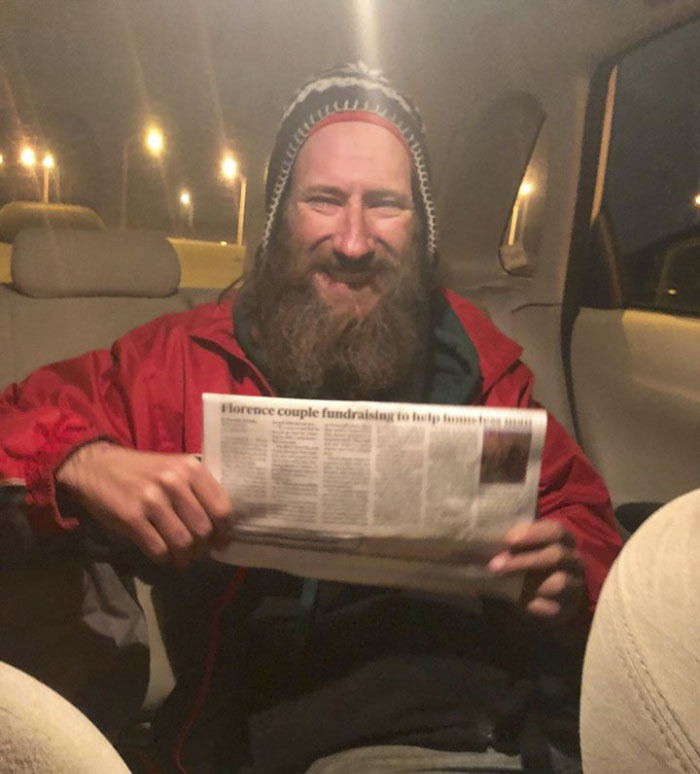 Therefore, Kate and her boyfriend felt obliged to help the homeless Vet recuperate from his drug addiction.
Immediately, they started a GoFundMe project, whereby the funds would be used to help John convalescence. And immediately, the post went public, and they managed to collect $700. This was simply a good blessing to someone who really needed it. But, things took a different direction on Friday. Well, when they opened the page it had donations from over 10,000 people. This resulted in a cumulative total of more than $350,000.
Using a certain percentage of the money, Johnny has decided to help other people who are going through similar situations. And, he will use the rest to rehabilitate himself and at least purchase a decent home.
Watch and Share the video! Help us spread this act of generosity!
Do not forget to ▼ LIKE US ♦ for more inspirational stories.
LIKE OUR PAGE