The life of a homeless British man has completely changed after he asked spare change from a stranger who offered him a job instead.
Ryan Davidson, a 25-year-old from Newcastle, had been sleeping and begging on the streets of the city for a long time.
The young man had suffered much in his life and had encountered nearly every kind of unimaginable thing. And due to his horrible past experiences, he had nearly given up on his life.
However, the pessimistic guy made a complete 180-degree turn in his life when he came across a kind-hearted businessman, James Minns.
Minns, a father of 2 from Washington, England, was walking past Davidson when the latter asked the former for some spare change.
The 40-year-old did give him 20 pounds (approx. US$25.50) but he also stopped for having a conversation with the young beggar.
When Minns learned about Davidson's life story and how he had been in and out of hospitals and care homes, the businessman offered him a job as a laborer at his powder-coating firm.
'Right so this kid (a beggar in Newcastle) has just told me he has been out of work and homeless for 3 years and he has no family,' Minns shared the encounter on his Facebook.
'Me and wez have just gave him £20 for a drink and food and I've have told him to turn up at my work 7am Monday morning. I hope he does cause what an opportunity it could be for this kid.'
Right so this kid (a beggar in Newcastle) has just told me he has been out of work and homeless for 3 years and he has…

Posted by James Minns on Thursday, July 5, 2018
'I'm not bothered by his past. I just want him to move forward,' he later added.
Unfortunately, the man didn't show up on Monday. Minns called him several times but he didn't answer back.
Minns took to Facebook to show his disappointment. 'Morning everyone, unfortunately Ryan didn't show up,' he wrote.
'Ian Erniethemilkman Cutts was there at 6.30am to pick him up. Waited 30 mins and he didn't show. I've rang him several times and got no answer too. Totally gutted tbh.'
However, the guy showed up for work the next day morning and a delighted Minns was over the moon to see him!
Look who's here. First day at work for Ryan. Over the moon to see him. Hopefully the beginning of great things for him

Posted by James Minns on Tuesday, July 10, 2018
Davidson revealed that he had an emergency housing appointment and couldn't inform Minns since he ran out of credit.
After that, Davidson diligently turned up for work every day and proved to be a really hard working person.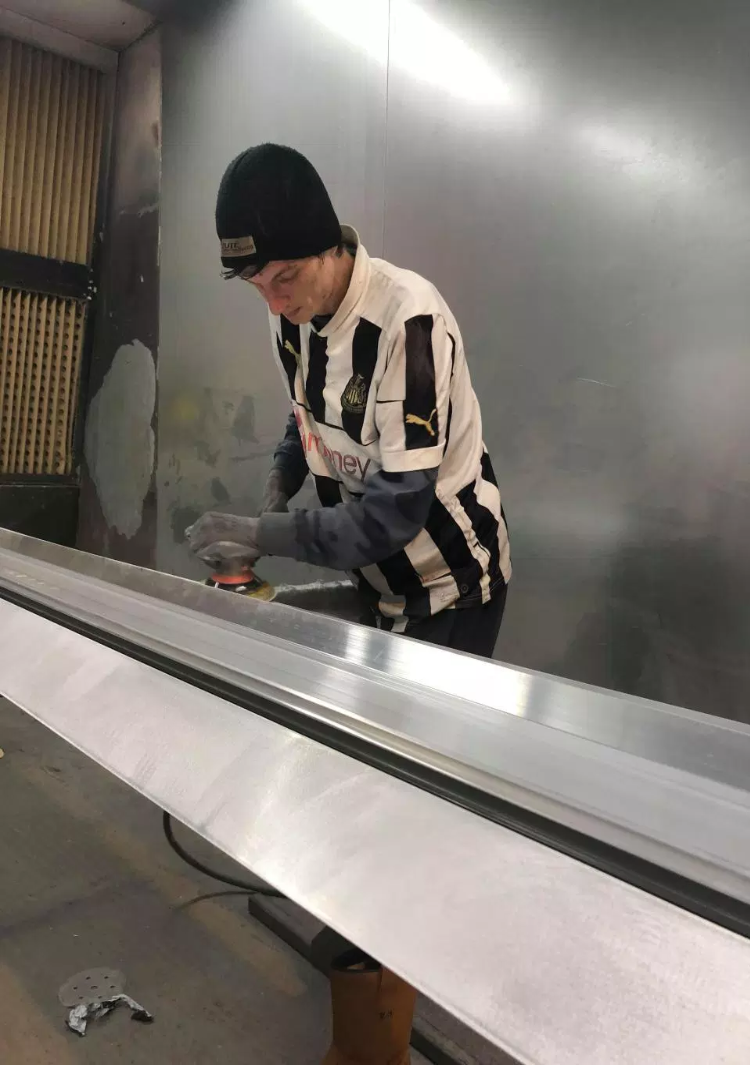 'This is up to me now. I just have to put 100 percent in and graft hard,' Davidson told ChronicleLive.
And just after a month, Minns shared a photo of Davidson holding the keys to his very first flat. But there is still more to this amazing story!
Minns had also set up a crowdfunding page for Davidson which ended up raising 2,500 pounds (approx. US$3,186) against the target of 500 pounds (approx. US$637).
'I am intending to use the money to help him with his rent/bond and set up costs,' Minns said.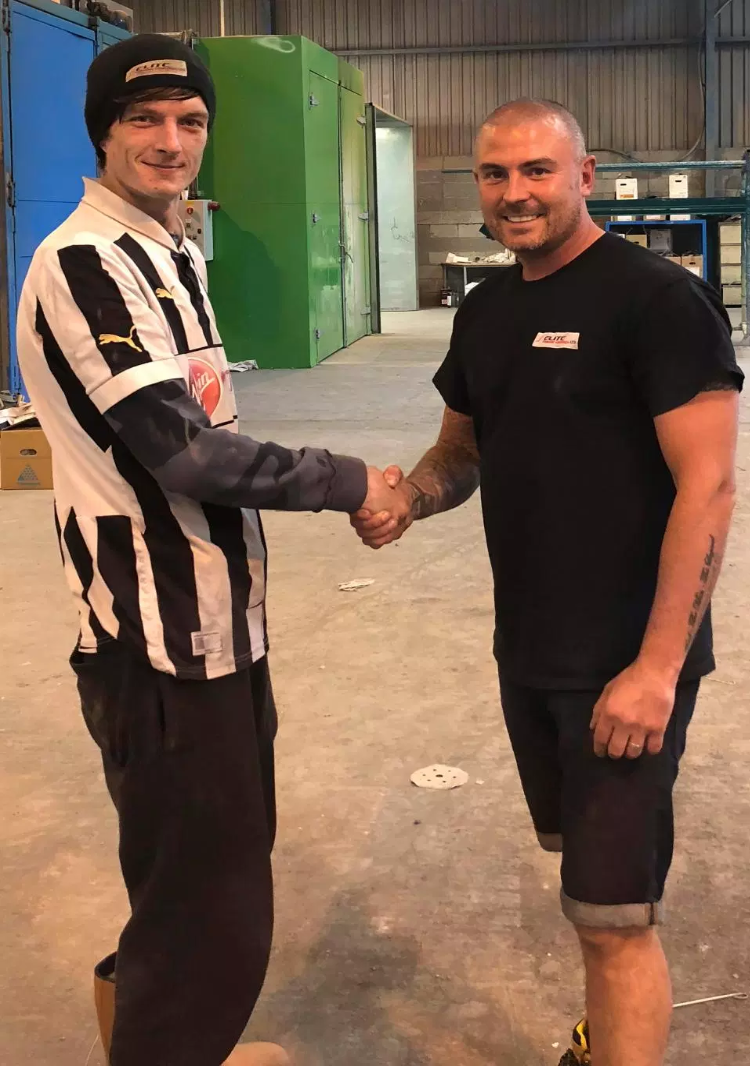 Davidson was grateful beyond words to Minns for giving him an opportunity to change his life. 'I really appreciate it,' he told BBC News.
'It has opened my eyes to how generous and kind people can be. I've never met anyone like James—he has changed my life completely.'
Recommended Video!
"Homeless Man Shivering On Subway, Then One Stranger Comes Over And Gives Him His Clothes"
Enjoyed the article? Check out another interesting story below ▼
---

Share this story with your friends and family!
---