A homeless dog named Solo spent 11 long years of his life on the streets of Los Angeles. But he didn't know what future has in store for him.
His life changed and took an unexpected turn.
Solo who spent 11 years on the streets and had no idea what love and affection were. One day he reached a stranger's house and collapsed. It seemed he doesn't want to live anymore and ready to die.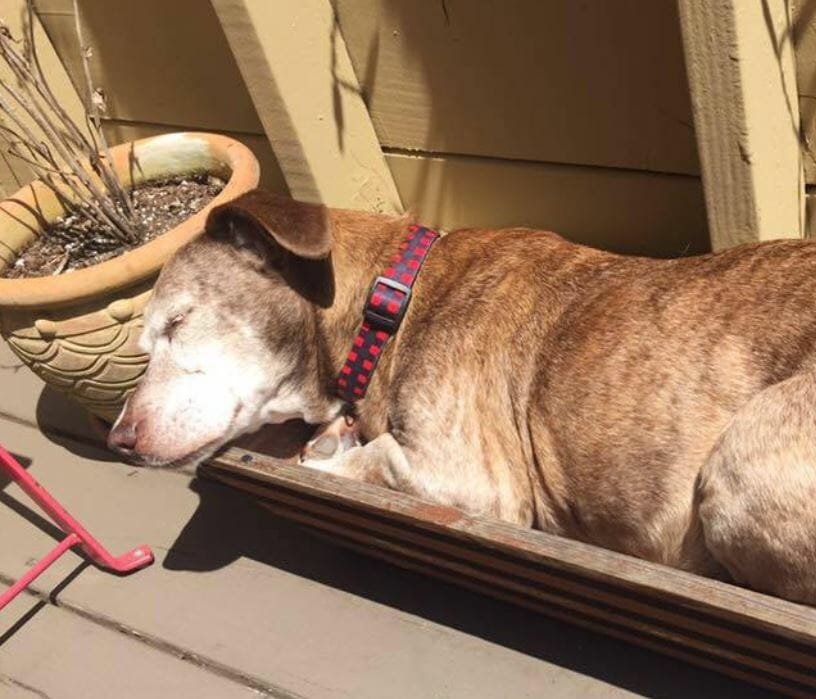 A woman came out and worried to see his condition. She decided to call him Solovino, which means "he came alone" in Spanish.
She contacted animal welfare organization Rocket Dog Rescue and the organization immediately reached to her house into LA to help.
Solo received proper treatment and food, his condition started to improve. At last he was sent to  'foster care' condition, but unfortunately, nobody was ready to adopt him.
Then, he sent to one foster to another.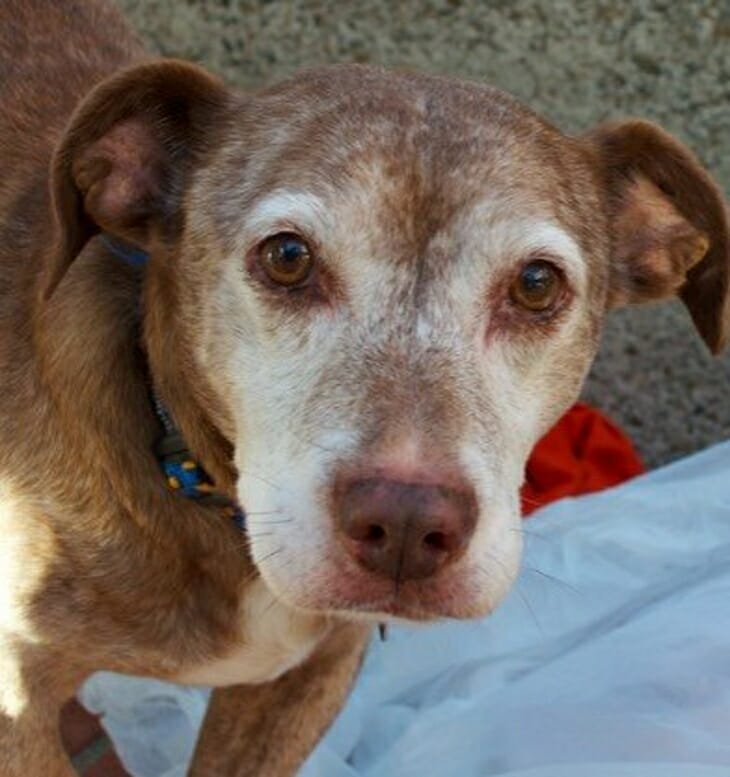 One day a woman Carol Messina saw Solo's photo online felt a connection and decided she wanted to love him, she told The Dodo.
Carol is a huge Star Wars fan and the name Solo drew her attention as it belongs to a popular Star Wars character.
She said: "I immediately thought, 'Well, his name is Solo!'
"I knew it was fate. Then when I met him and saw how sad he was, I knew he was going to stay with me forever no matter what."
Carol adopted Solo and welcomed him into her home.
She told: "When he first came to live with me, he kept his tail between his legs for months,"
"He was very non-reactive to dogs and people and cats, and flinched any time anyone tried to pet him."
Later, Carol realized that Solo is practically deaf and he had serious teeth problems.
But she didn't give up and treated his teeth problem and suddenly Solo was much happier and his mood shifted.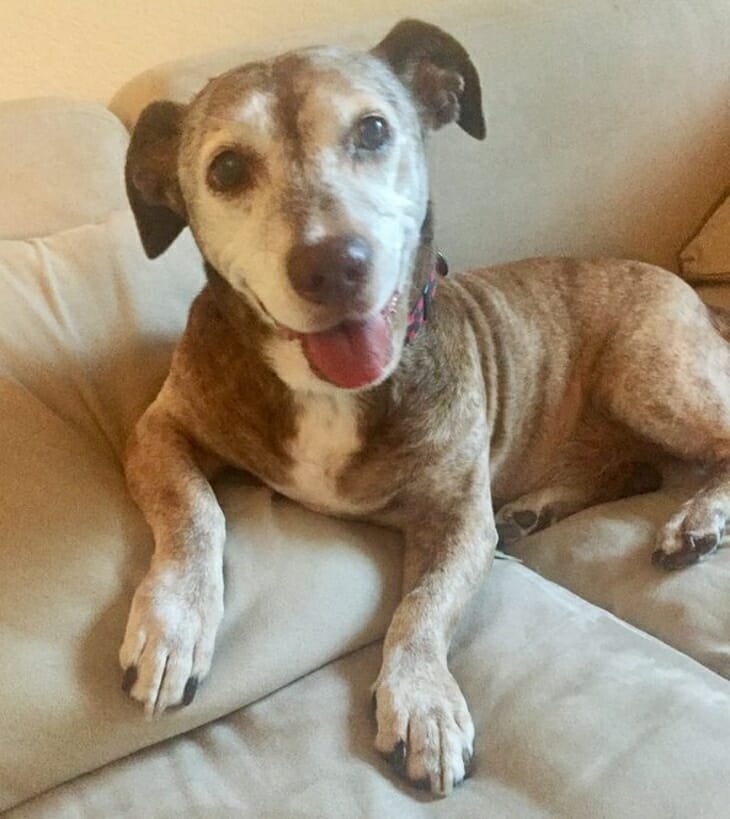 Carol says: "The people who live around us are always commenting on how he doesn't even seem like the same dog anymore,"
"He didn't smile or barely open his mouth even to pant for months, and now he smiles and rolls around and will run full-tilt across the lawn a dozen times a day."
Recommended Video – "Dad Leaves Dog In Car With Window Open While Shopping,
Recorded Footage When He Walks Up Has Internet In Laughter"
Enjoyed the article? Check out another interesting story below ▼
---

Share this story with your friends and family!
---