Victoria Curthoys from Perth, Australia had to amputate all five toes on her right foot after suffering a bone-eating infection from a fish spa while holidaying in Thailand.
The holiday maker already had her half of one toe chopped after coming in contact with an infection more than a decade ago.
The doctors amputated her all five toes after she unknowingly caught Shewanella from a Thai spa in 2010, where freshwater fishes feed on dead skin.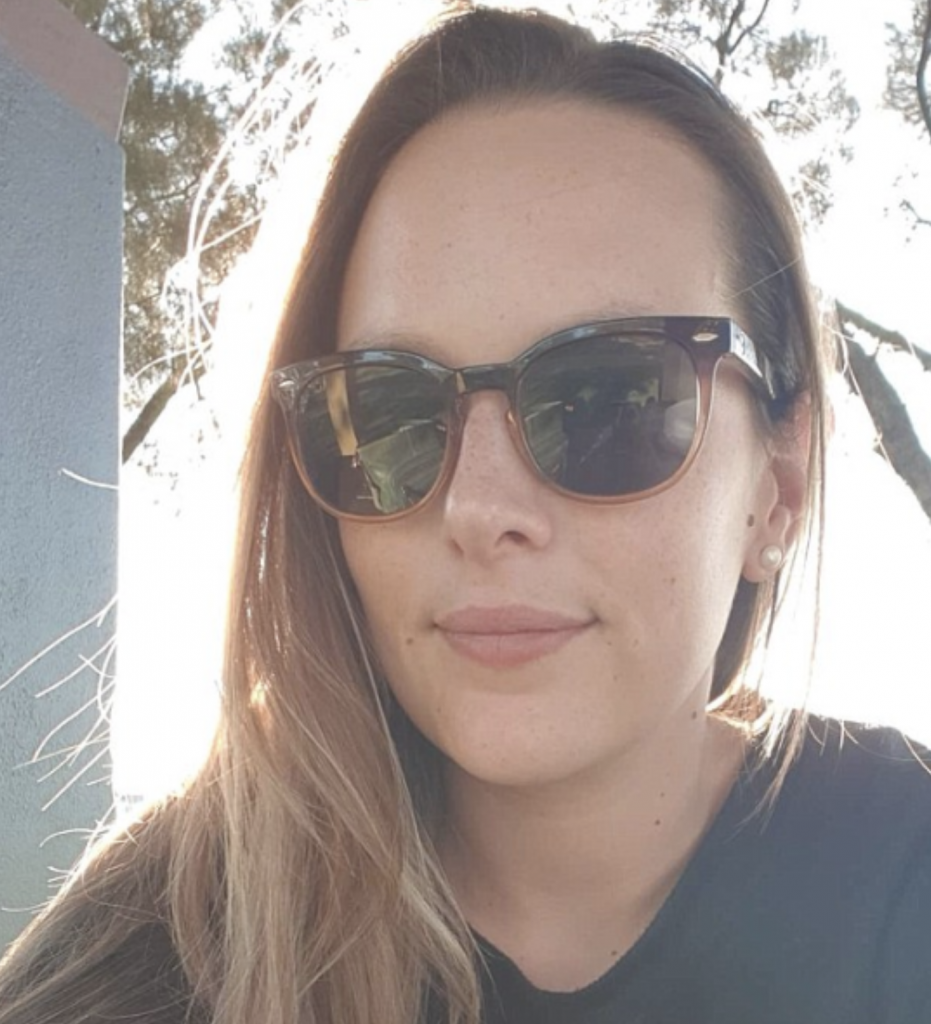 It took the doctors two years to diagnose Victoria with the water-borne parasite, which had left her battling frequent sickness and fevers.
The infection rotted away the rest of her toe after leaching through her earlier surgery wounds, forcing the surgeons to completely remove her big toe in 2012.
However, it wasn't the end to Victoria's misery. The pressure of walking on her smaller toes left her with ulcers that led to further infections. This resulted in, over the course of five years; all her toes on her right foot were amputated.
Remembering her ordeal, Victoria said that when she was holidaying in Thailand, she decided to use a fish spa. She said that the setting looked believable as she watched the owner set up the system and everything looked clean.
The 29-year-old said that when she just 17, she got half of her big toe amputated after she caught it on the glass. She said that at that time, it didn't cause her any pain so she left it unnoticed. However, it was too late as the infection had spread to her bone.
The medics were forced to amputate half of her toe and the rest of it was removed two years after her Thailand trip in 2012.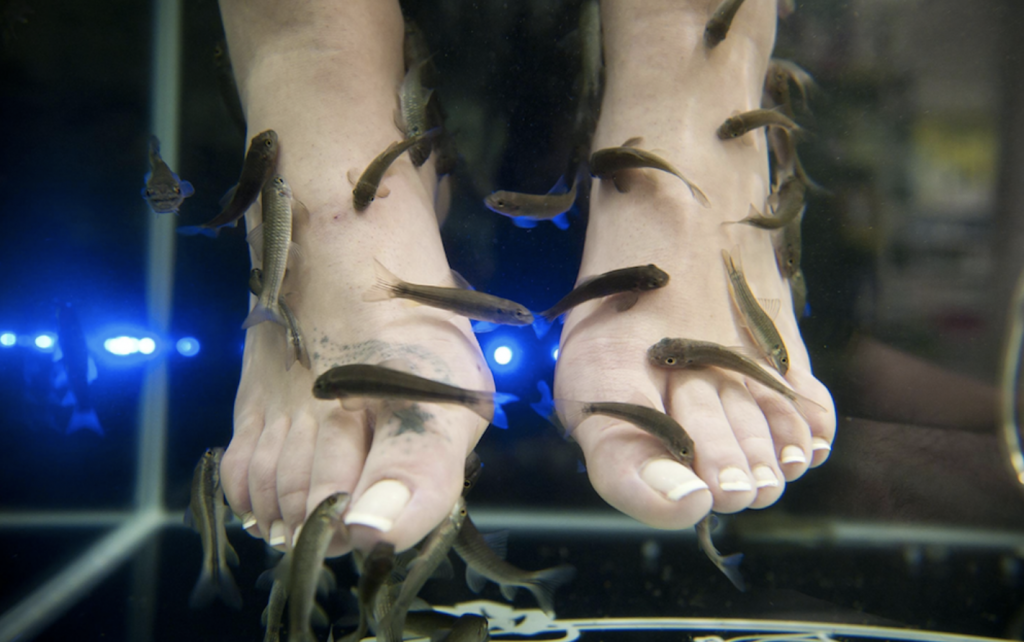 She said after her Thailand trip, she ended up having another bone infection on her right toe and it took doctors about two years to figure out the cause. By the time the doctors figured out the parasite, her entire toe bone had been rotten away.
After she got her toe removed, over the next one year, she started developing ulcers that further led to infection. Hence, over the course of five years, she got her toes amputated one by one and finally, the day came when she had no toes on her right foot.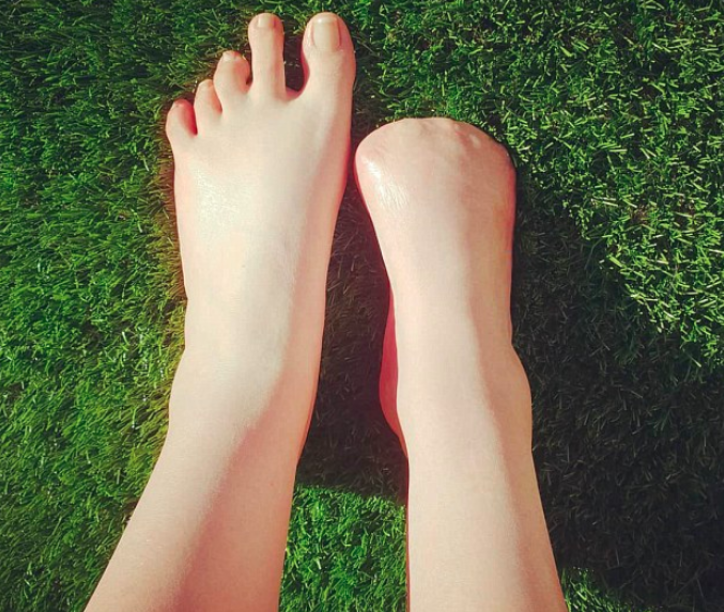 She thinks it's her fate and believes that she is lucky enough to be able to just get up and walk.
Share this post with your friends and family.
"Recommended Video – Woman trying for world's biggest butt"
If you liked this post, we would love to hear from you:)
Enjoyed the article? Check out another interesting story below ▼
---

Share this story with your friends and family!
---