LIKE OUR PAGE

You know that time of the month, I mean for women because definitely, men don't have such. Where everything and everyone are super annoying well one woman decided to take it up with a pad company.
I mean being a woman is hard, the cramps and the Post Menstruation Syndrome(PMS), the giving birth and the list go on and on.
I have come across some 'memes' saying hilarious things like, they should be paid for getting their periods or it should just drop by to assure them that they are not pregnant and leave. I know men will never understand this but we don't expect them to.
Wendi Aaron, who lives in Austin, Texas had an issue with the message on one of Proctor and Gamble products, the maxi pads. She decided to take it up directly with the man on top by sending an email to Mr. James Thatcher the Brand manager in the Feminine Hygiene Division.
This letter was unbelievably hilarious and it was even chosen as PC Magazine's editors' choice award –winner for the best letter sent via email and after reading the letter you will understand why it deserved that award. I guarantee you after a few minutes you will be laughing your ass off.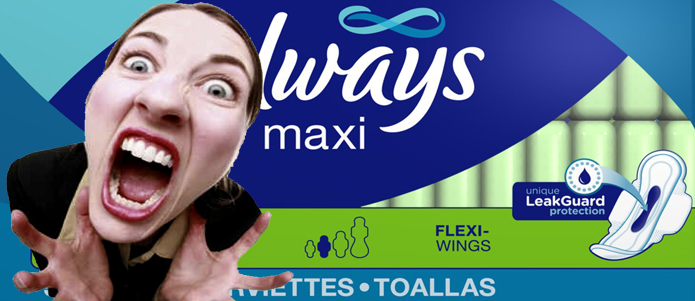 The letter started like any other letter by addressing Mr. Thatcher. Wendi started by stating that, she had been a loyal customer of the 'always' maxi pads for over 20 years. She also said that she appreciated their many features.
This is because she is able to go horseback riding or even salsa riding and she is also able to run up and down the beach in tight white shorts because of the leak guard core or Dri-weave absorbency feature on the maxi pad.Every woman knows what a nightmare it is to wear white clothes during that time of the month and we are lucky that the maxi pads can help us be comfortable even during the time of tribulation.
Wendi said that her best feature on the pads is the revolutionary wings. She goes ahead and says how smart a move it was for the company to include the aerodynamic feature which helps women feel safe and secure when they are wearing the maxi pads.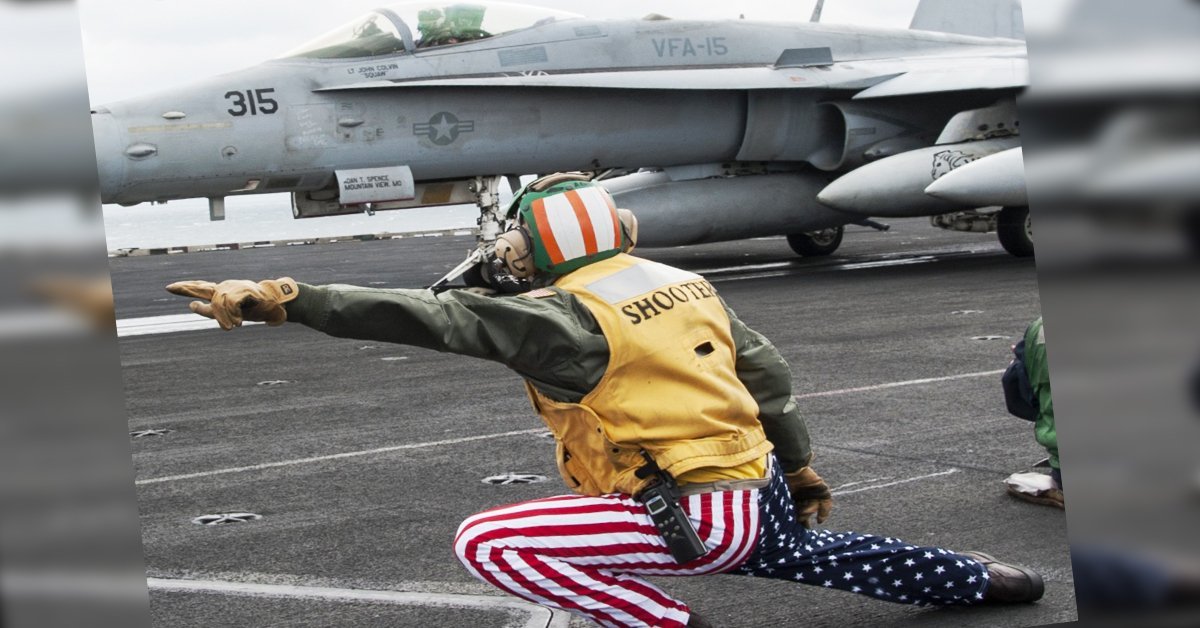 She makes this point hilarious by saying, how safe she feels each month knowing there is an F-16 in her pants. Hilarious right? But you still haven't heard it all.
She asks Mr. Thatcher if he has ever had a period and answers it herself but saying" I'm guessing you haven't. "She tells Mr. Thatcher she is almost experiencing her period and she can already feel the hormonal changes inside her body and it is just a matter of time before she transforms into what her husband calls "An inbred hillbilly with knife skills."
The hilarious letter went on to explain how amazing the human body is. She assumed that Mr. Thatcher being the brand manager he must have conducted some research and know that the visits from "Aunt Flo" are accompanied by bloating, puffiness and cramping. She explained to him that women must endure the intense mood swings, crying jags and out of control behavior. She concluded by saying that this must be a hard time for women.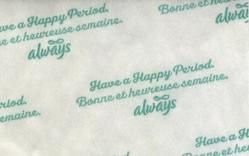 After the whole explanation, she finally wrote the reason behind the letter. She explained that last month during her period she was having very intense cramps that she felt like yanking out her uterus and she opened an Always maxi pad and she saw that on the back were the words "Have a happy period".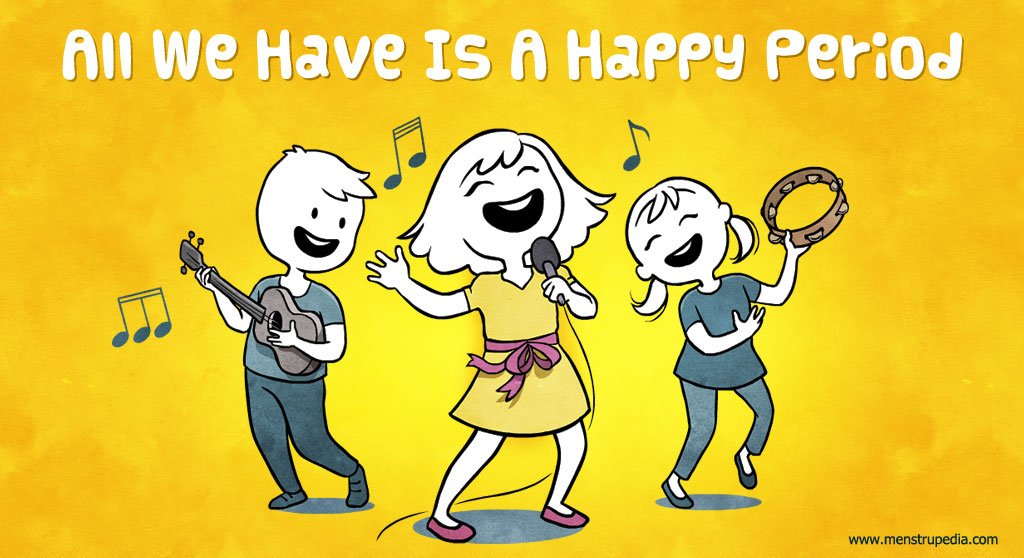 She went on ahead to state that the middle-level management must be kidding because nothing that she has mentioned sounds like fun.
She hilariously went on to explain that, Mr. James must be some sick S$M freak because there is nothing about a day that someone has to jack themselves up on Motrin and Kahlua and lock themselves in the house just to ensure that you don't go to the local Walgreen's armed with a rifle with a plan to end your life.
I know every woman has at least thought of this once during those painful cramps. She even went ahead to suggest some of the messages they should put like "Put down the hammer" or "vehicular manslaughter is wrong".
What would you say to this letter? Please share your thoughts in comments below and share with friend who would totally agree with that. Also, don't forget to LIKE US on Facebook!
LIKE OUR PAGE