Hailey Bieber has started the New Year by sharing a pro-God post on her social media account.
Formerly, Hailey Baldwin, she tied the knot to the Canadian pop star Justin Beiber last year.
The 22-year-old young wife openly wrote about her struggles with physical insecurity on her Instagram on Monday.
She said that she has had her fair share of battle with physical insecurity where she constantly compares herself to others. Although it is one thing that all women do, Hailey stressed that she look up the God to help her overcome the negative thoughts.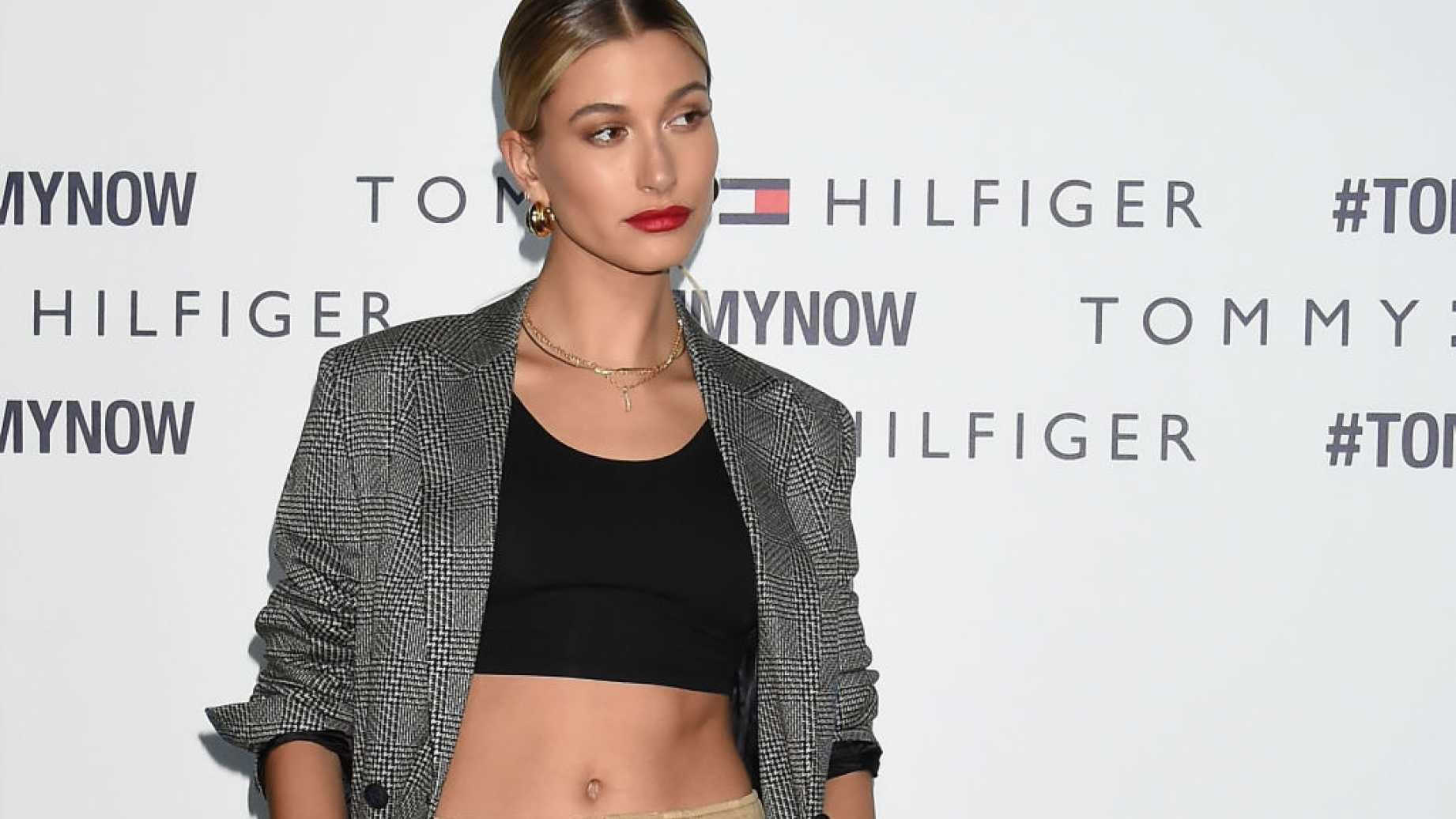 She said that God has made everyone unique for a reason – with own stories, own personalities, and own beauty. This is because he has a specific plan and purpose for every human he has created, she added.
The stunning supermodel emphasized that she wants to be more open about the things that she struggles with so that she can be more vulnerable.
She explained that she is insecure no matter how fabulous her life looks from the outside. She said that she struggles, she is fragile, she is hurting, she has fears, she has anxiety, she has doubts, she gets angry, she gets sad, and she has had days where she found herself scrolling through Instagram, comparing herself and her looks, feeling like she is not good enough.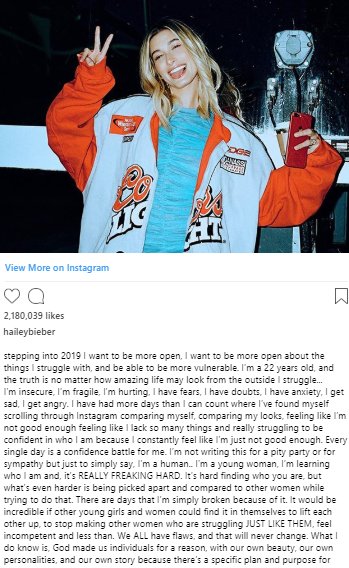 She said that she feels like she lacks so many things and she is really struggling to be confident in who she is.
She told her fans that by writing this post, she is not looking for any kind of sympathy or pity. She said just wrote it down because she is also human.
She is young and still learning, and it is hard for her to find her true personality, she added.
It is incredible how she opened about herself through social media, reminding people that no matter how famous you get, you are still a human.
If you liked this post, share it with your friends and family.
Recommended Video!
"Kim Kardashian, Khloe And Kylie Jenner Wish Kendall Jenner A Happy 23rd Birthday"
Don't forget to ▼LIKE US▼ for more inspirational stories:)
Enjoyed the article? Check out another interesting story below ▼
---

Share this story with your friends and family!
---