There are so many dog breeds out there that it isn't easy to distinguish one pooch from another. Luckily, Grace Gogarty, a St. Louis-based artist, has made a comprehensive comic series that can help anyone in identifying a lot of dog breeds. In addition to that, the artist has also provided the characteristics of every breed in the best way possible.
"I've been drawing comics since I was a kid," Grace told Bored Panda. "I absolutely love animals so that's usually my focus! I worked as a supervisor at a doggy daycare for years and got to meet lots of dogs. The breeds featured in this guide are the breeds I met the most of."
Grace (a.k.a. Little Tunny) has categorized the series into 3 parts – small, medium, and big dog breeds. The artist has covered nearly all the breeds which can be found as pets. Yorkshire Terriers? Check. Great Danes, Border Collies? Yep. "Sadly, I haven't met every dog in the world yet, so I couldn't write about them all," Grace said. "Although I stereotype them, all dogs are wonderful individuals, so I couldn't possibly pick a favorite breed!"
Grace also owns some animals, one of which is a pooch as well. "His Name is Huey and he is an enigma. We have no idea what kind of breeds he's comprised of!"
Scroll down to see the amazing series!
#1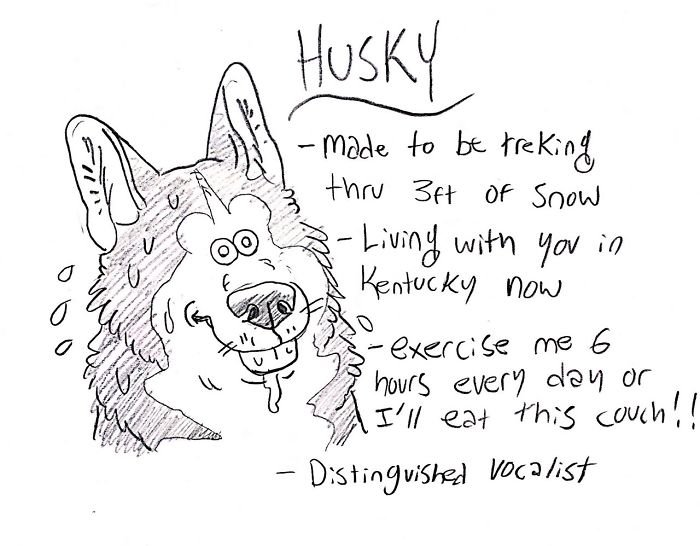 #2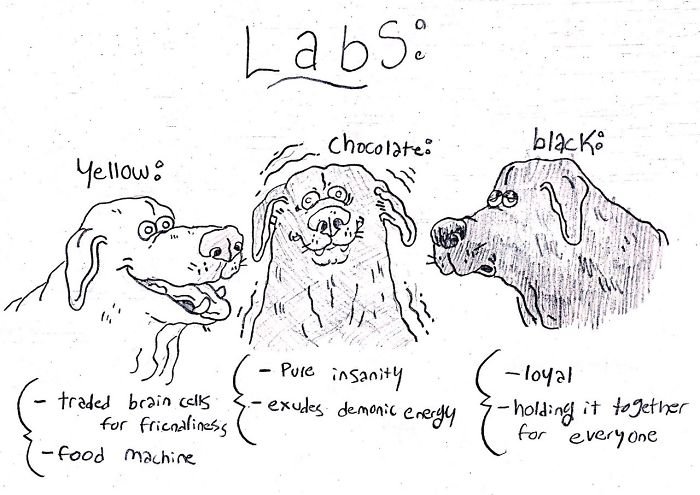 #3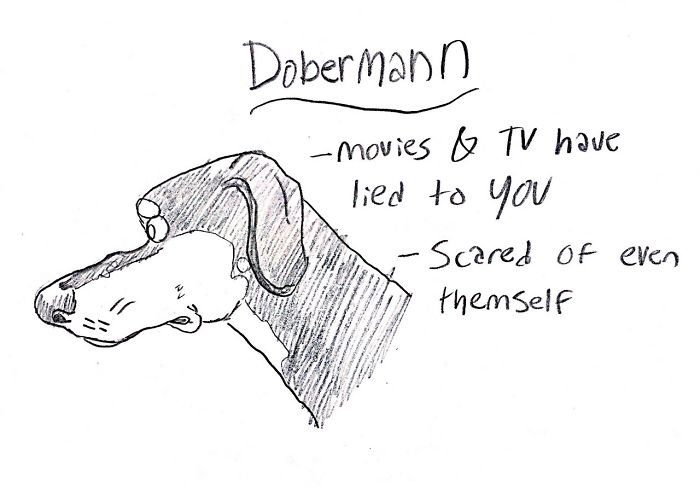 #4
#5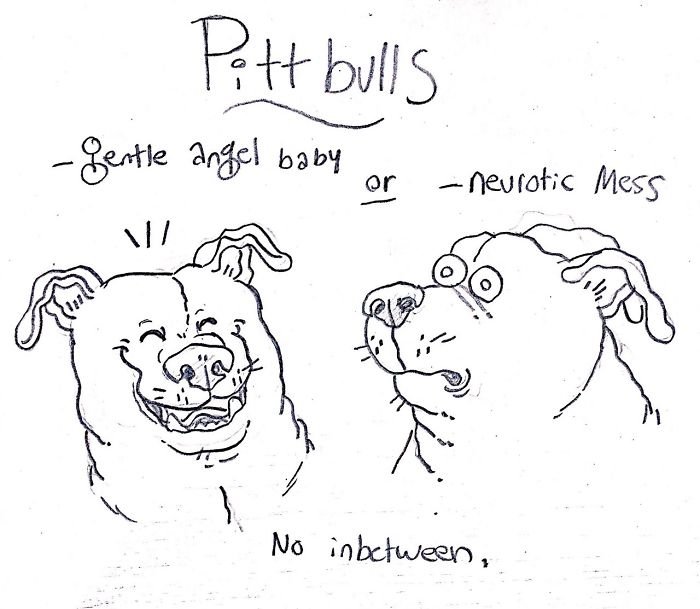 #6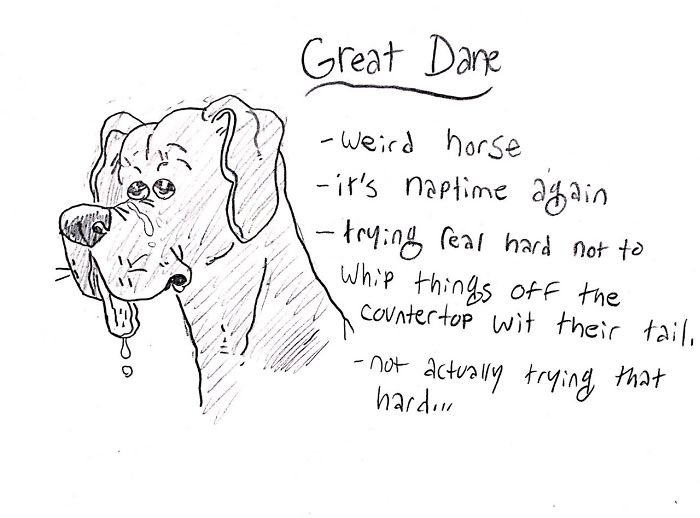 #7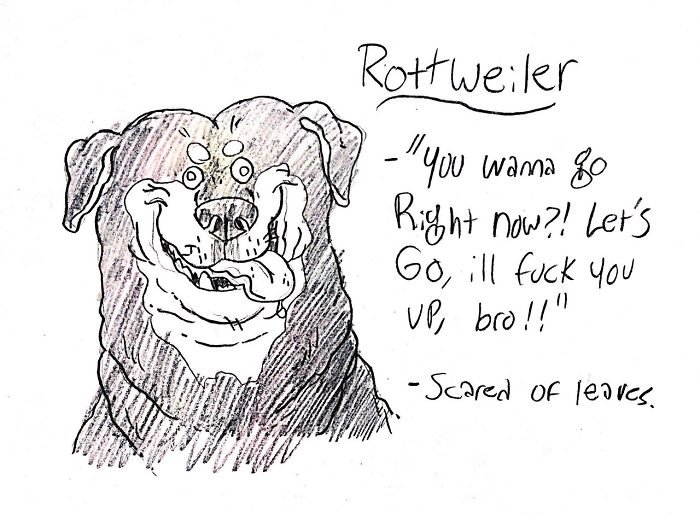 #8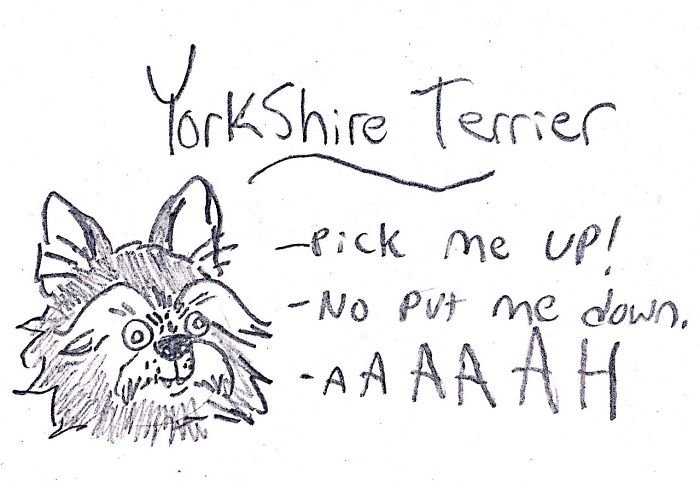 #9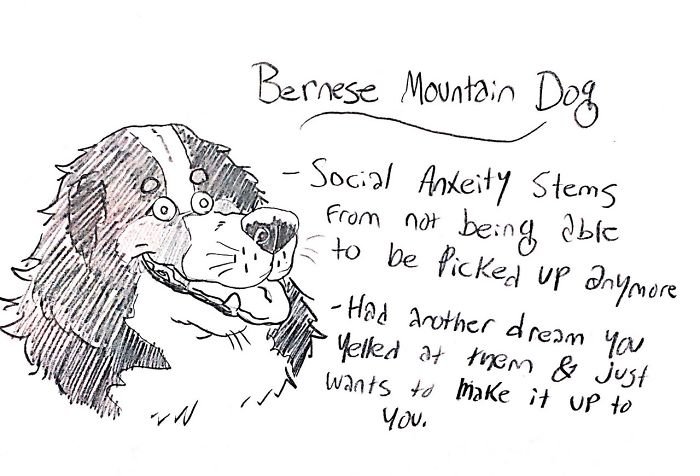 #10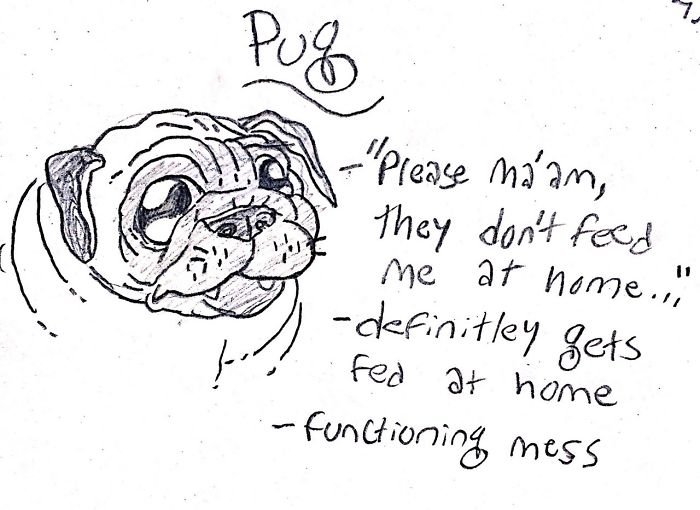 #11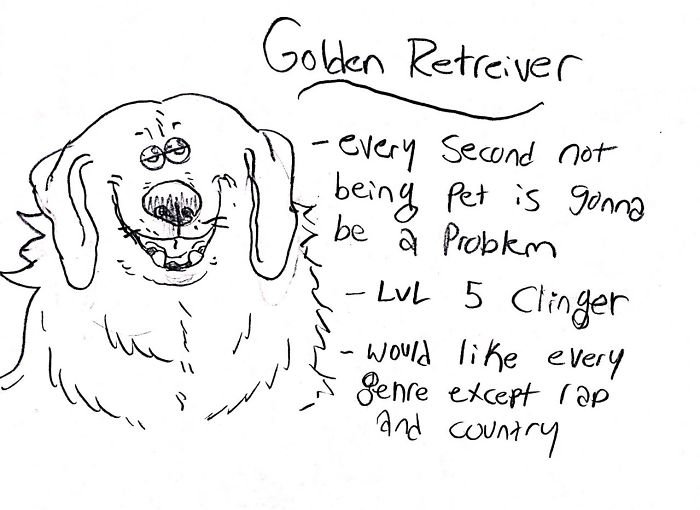 #12
#13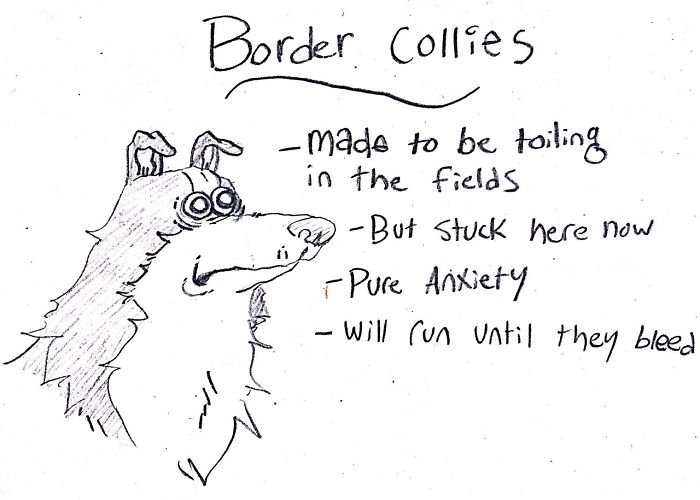 #14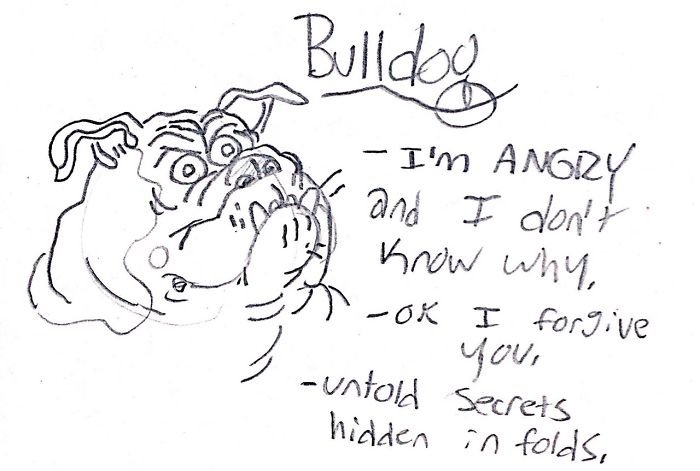 #15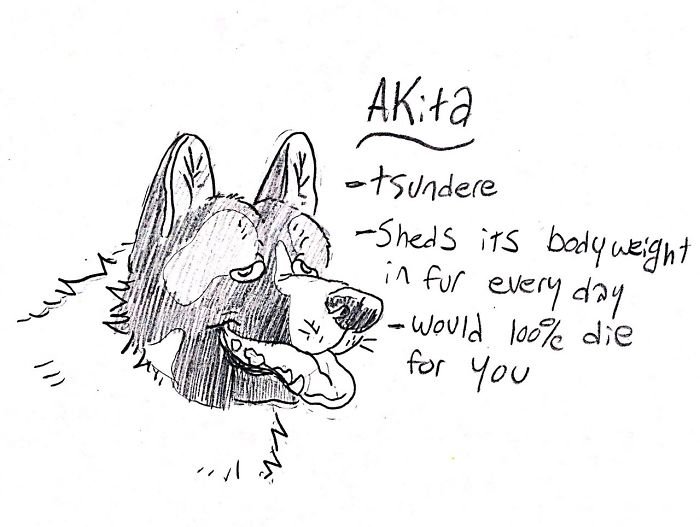 #16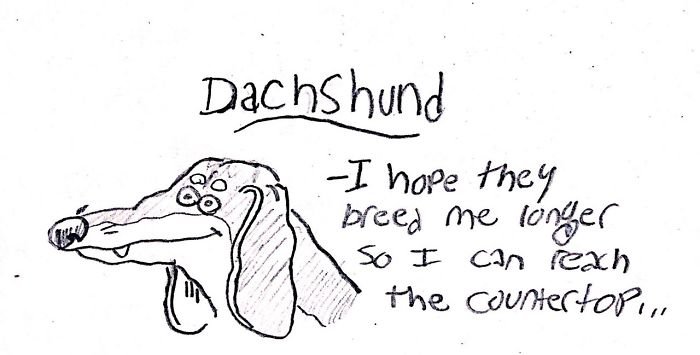 #17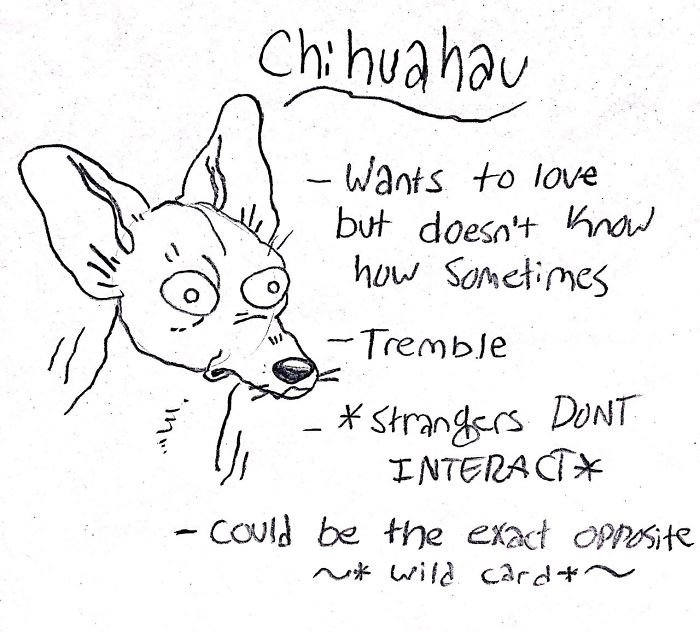 #18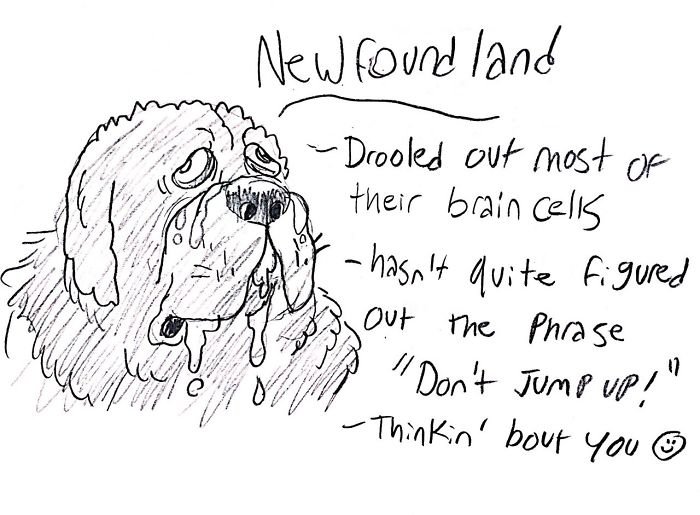 #19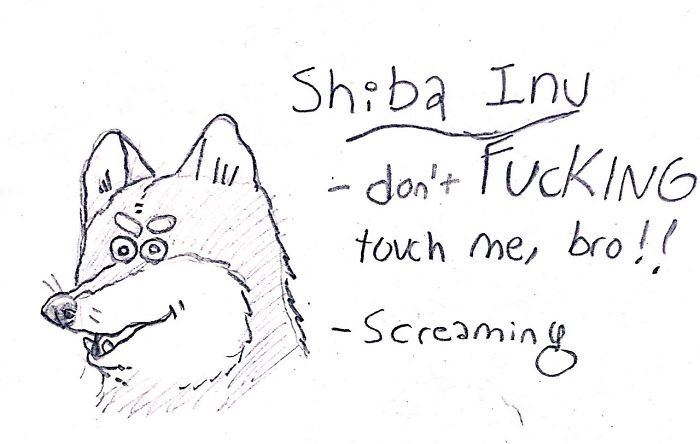 #20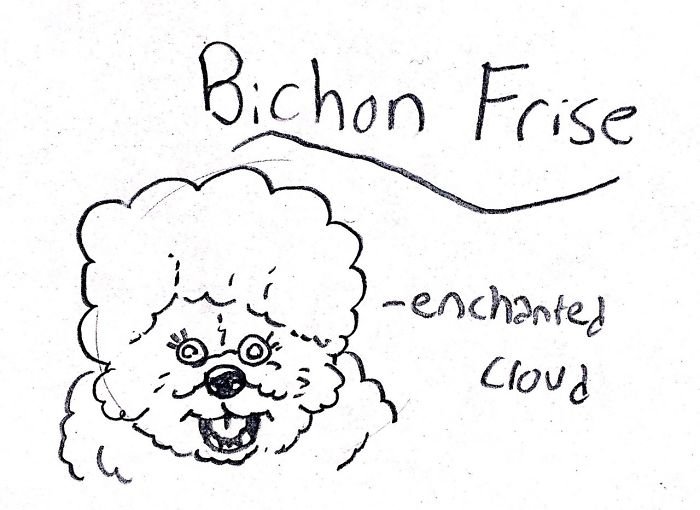 #21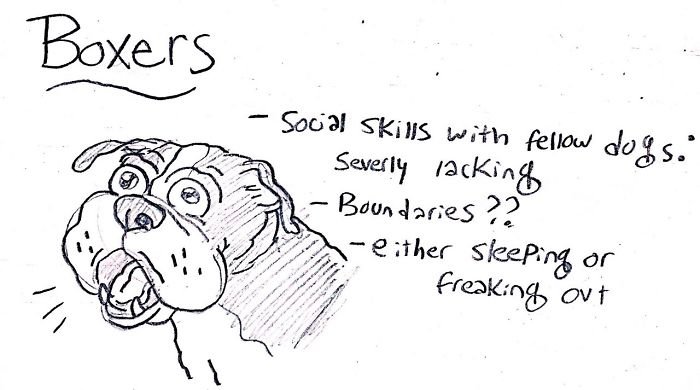 #22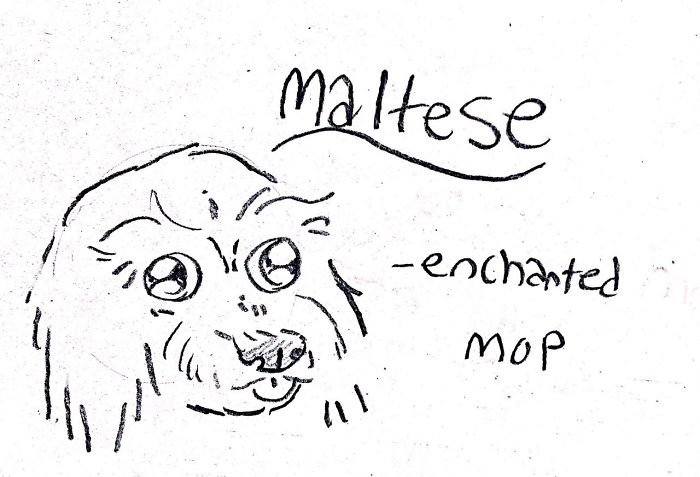 #23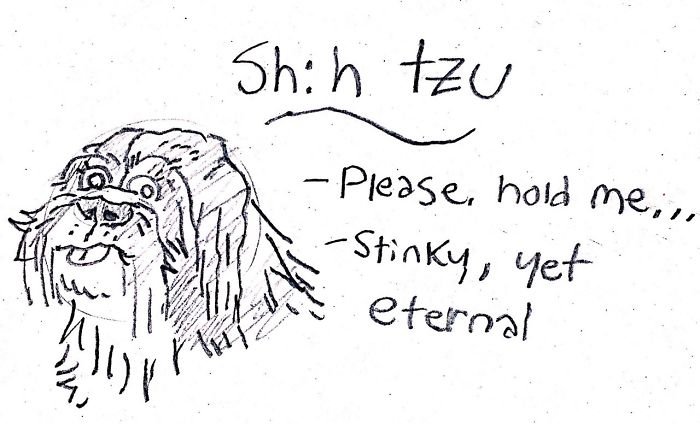 #24
Recommended Video – Trying to Buy People's Dog For $100,000
Recommended Video – Florida Woman Keeps Bengal Tigers In Her Garden
Recommended Video – 10 Kids Who Were Raised By Wild Animals
Follow

@smalljoys_of_life
Enjoyed the article? Check out another interesting story below ▼
---

Share this story with your friends and family!
---