Groundhogs, often misnamed gophers, are seen in North American states.
Gophers and groundhogs are two different species but are usually considered to be the same. What's actually same in these two creatures is how cute they are.
To make your day, here's a video of two little groundhogs enjoying slices of apple while they enjoy the sun.
Video credit: Rumble
The video shows two groundhogs, possibly siblings, eating a slice of apple each.
They enjoy the bright sunshine as they feast on the apple slices, oblivious of the fact that they are being caught on camera and will become an internet sensation.
One of them even tries to touch the camera during the video, seemingly curious about what that thing is.
If you have not seen a groundhog live, chances are, you would have seen it in a movie.
The movie that particularly made these furry guys famous was Caddyshack, in which Bill Murray fought a serious battle against a groundhog to move it out of the golf course he was responsible to take care of.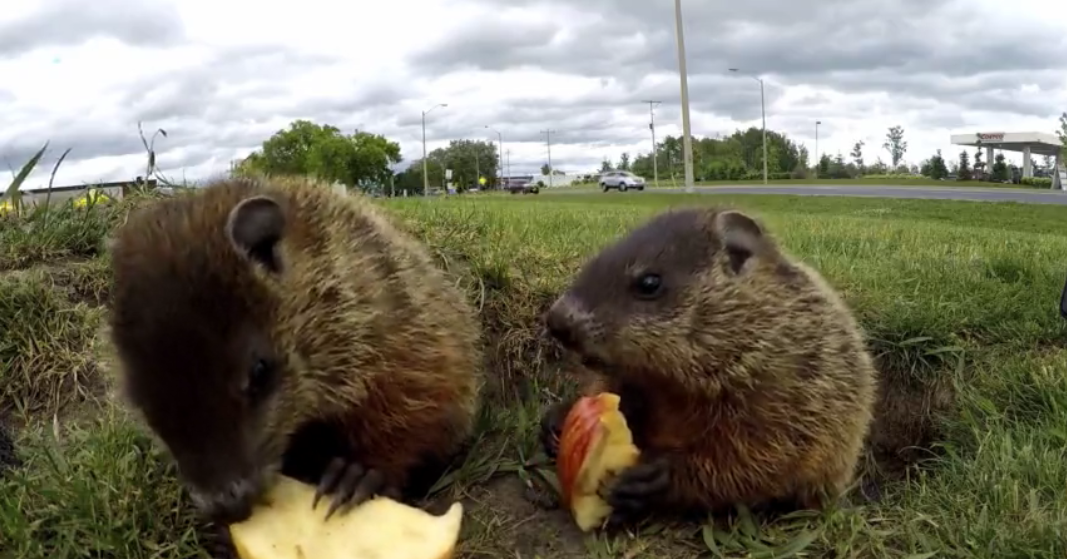 Another movie, this too from Bill Murray, that has made groundhogs famous was Groundhog Day from 1993. The movie made Wiarton Willie and Punxsutawney Phil the most famous pair of groundhogs to ever be.
The groundhogs we see in this video are just a few months old.
So far, they have dwelled on their mother's nursing, who stored fat in her body the last spring to survive with her children this winter until the grass starts growing again.
Now that the snow has melted and the grass is sprouting and other plants are growing, this is the time for these groundhogs to start consuming solid food.
However, even now, the major source of their diet is their mother's milk.
The apple they are eating in this video is probably the most delicious and juicy food they have ever come across in their whole life.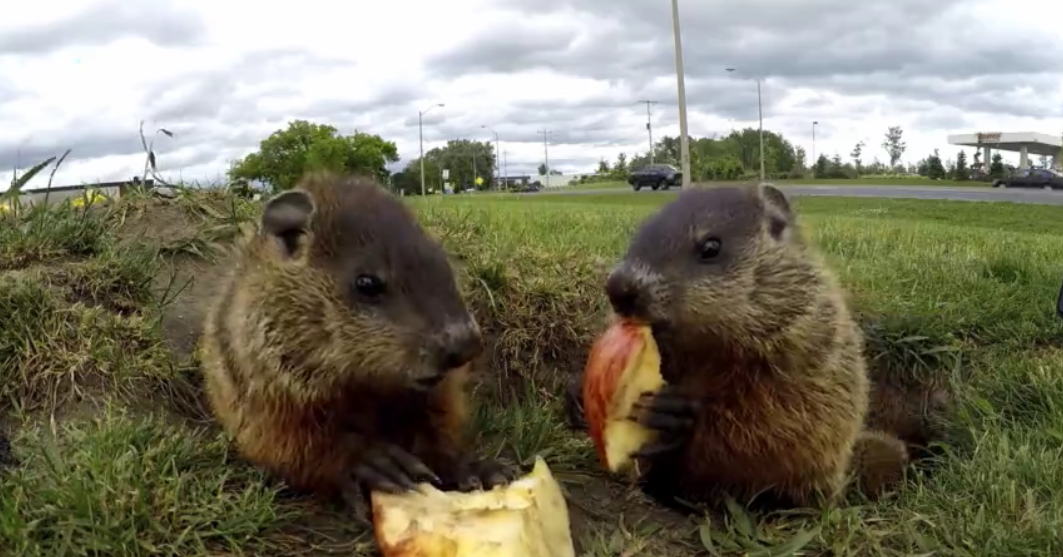 And judging from the speed with which they are eating the slices, it can be safely assumed that these little guys like this generous treat very much.
Not knowing that their whole act is being captured on camera, they consume the apple fast and in a noisy way. One definitely does not see such an adorable thing very often.
Recommended Video For You!
"This Is The Cutest Battle For A Spot On The Bed You'll See Today"