A groom has been hailed a hero after he interrupted his wedding ceremony to dive into the ocean and rescue a drowning teenager.
37-year-old Zac Edwards, a Coast Guard, was posing with his bride, Cindy Edwards, when a woman screamed out of distress after spotting a teenage boy struggling in the water.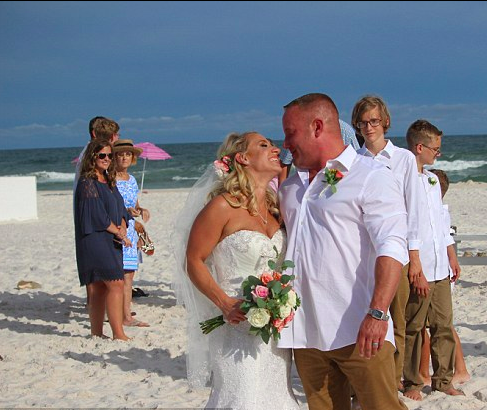 Zac said that his wife told him that he had to get into the ocean and save the boy, Jamel Robinson, from drowning. And her exact words were – you have to listen to your wife, or you are in trouble.
Zac stripped into his pants and dove into the ocean as Jamel was drifting further from the shore.
The incident happened at Shell Beach in Gulf State Park when the teenage boy was sucked into the ocean by strong currents.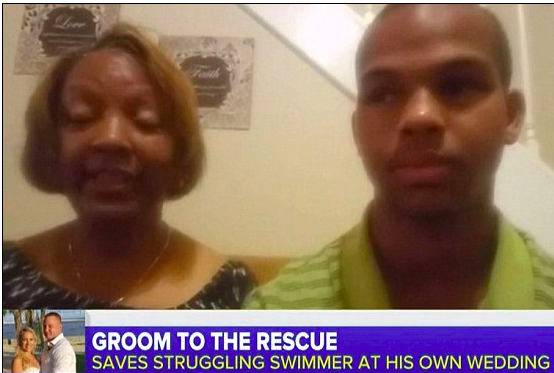 Zac managed to get to the boy and tried to keep his head above the water as they made their way back towards the shore. However, Cindy was growing worried as she saw Zac was struggling, as he was growing tired.
Fortunately, rescuers from Orange Beach Surf Rescue and Orange Beach Fire Department arrived at the scene moments later.
Zac helped the rescuers lodge the boy onto a jetski before hopping on himself and returning to the shore.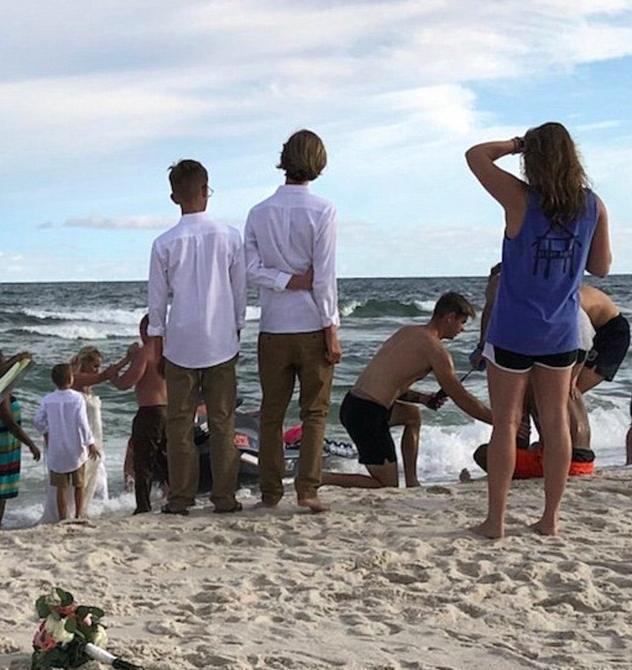 Well, it wasn't easy as the currents were so strong and were dragging Zac and Jamel into the ocean. At first, everybody thought it was too late for the boy as he was about half a football field away from the shore.
If you liked this post, share it with your friends and family.
"Recommended Video –"Newlyweds Return From Honeymoon And Find 6ft Fence 'Like The Berlin Wall' Erected By Their Neighbour."
Don't forget to ▼LIKE US▼ for more inspirational stories:)
Enjoyed the article? Check out another interesting story below ▼
---

Share this story with your friends and family!
---