Dogs have also seen their fair share of struggle. Not every dog has the same luck in life. Some end up with loving families from the day they were born while others, they just get transferred from shelters to shelters.
The woman in this story we are going to present you with is probably the most amazing person you will ever know.
When this old grandma walked into an animal shelter, no one would have wondered that she would do something like this.
Melani Andrews has got all the love she wants from her loving family. She has kids and grandkids, and life couldn't be better than this. But there was a void she was feeling for some time, a void that only a four-legged friend could fill.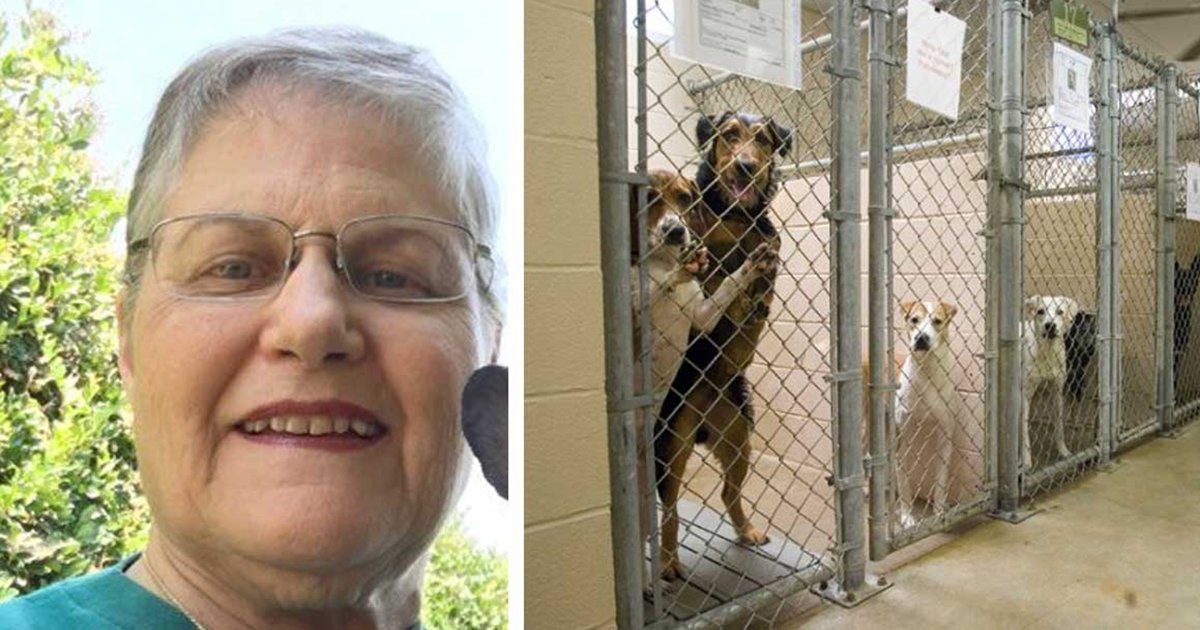 This is the reason she stepped into Front Street Animal Shelter in Sacramento, California and raised a question.
She asked the authorities – 'I want to adopt the oldest dog that no one wants.'
The animal shelter took to Facebook to share their experience with Melani.
72-year-old Melani was struggling with the loss of her partner and recently her beloved dog also passed away. She needed someone who could keep her occupied – she needed some company.
Melani told that she was feeling low and depressed and one night her grandkids came by to see her and told her that she needed someone who could keep her company.
And that 'someone' turned out to be Jake – the oldest dog at the shelter that nobody wants.
The staff introduced Melani to Jake. He has been alone for some time, just like Melani. And he has seen all the struggles of life with skin problems and cancer to name a few.
The moment Melani met Jake; she knew that he is the one she will be taking home. 12-year-old Jake was adopted by Melani.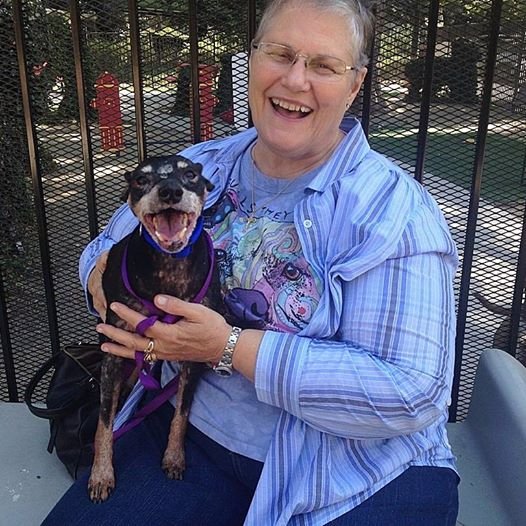 She didn't care about the fact that the veterinary costs are going to be pretty expensive; she just wanted to shower Jake with unconditional love.
Jake knows that Melani loves him and he has made himself feel like home, probably the last home he will ever live in.
It is pretty amazing to see someone helping out the animals. This world is home to them as well, and it is up to us to save them from our cruelty.
If you liked this post, share it with your friends and family.
"Recommended Video – 62 Shelter Dogs Find Forever Homes During Adoption Blitz"

Don't forget to ▼LIKE US▼ for more inspirational stories!
Follow

@smalljoys_of_life
Enjoyed the article? Check out another interesting story below ▼
---

Share this story with your friends and family!
---