The smallest boy in the Thai cave came out  in the final batch and after getting this news his proud grandmother declared: 'He is the toughest.'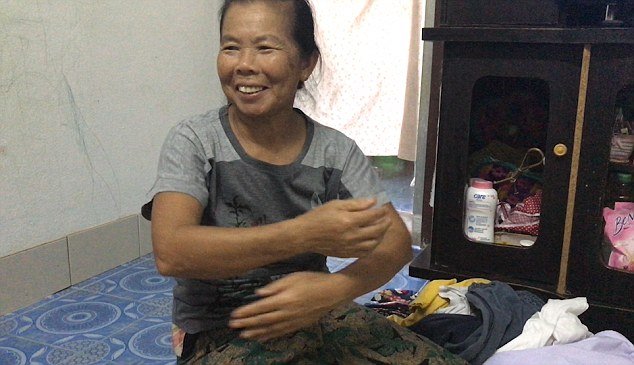 Pint-sized Chanin Wiboonrungrueng, 11, is nicknamed Titan because of his strength. As he was pulled out from the cave mouth, his joyful grandmother Kong Kantawong, 60, spoke of her complete relief, saying: 'I am very happy and excited. I will hug him very tightly and never let him go.
'He is the smallest boy on the football team but he is the toughest.'
His grandmother and aunt Yod Kantawong 24, were watching the news on TV, and the Daily Mail when they received the phone call they have been praying for 18 tortuous days.
Sitting in the home, Yod was anxiously checking her phone when it rang, and she answered immediately.
After some seconds of silence, she screams with joy. Titan had made it out alive.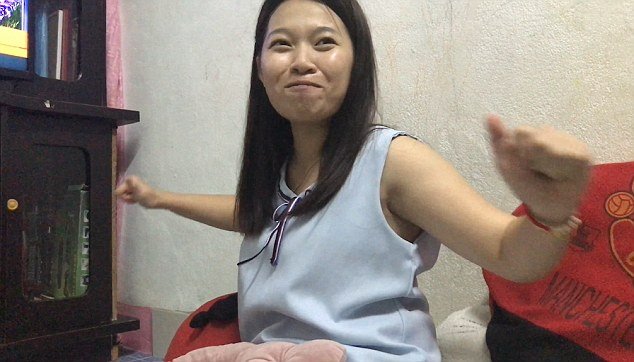 Yod, who is the younger sister of Titan's mother I-Karn, 33, declared: 'I am so happy! Now we just want him home as fast as possible.'
She was emotional and happy, she said: 'Before he was lost, I had made a promise to take him to KFC because he really, really wanted to go. It's just a little thing but I was so sad when I couldn't keep my promise, and now I will take him and we will have the best meal ever.'
She said her sister (Titan's Mother) was in pain and terror while Titan was lost in the cave.
'She has stayed at the cave since the day he went missing. She was crying so much.
was so worried about her. She was barely eating anything for the first week,' said Yod.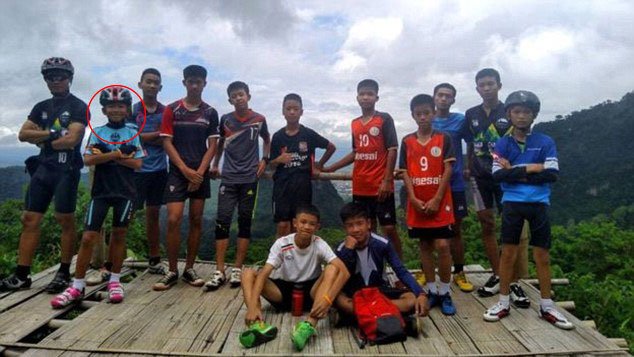 The boy's aunt described the sorrow of his family as they had to wait until the third day of the rescue mission for his turn to come out.
'On the first two days, nobody knew which boys had been chosen, so we just hoped and waited,' she said.
'We were very pleased when the first four boys came out but also a little bit disappointed Titan was not with them.
'The same on the second day. It was very difficult. We think maybe they left Titan till last because he is so strong.
'Titan was the last man standing.
'He is called Titan because he is small but very tough. His coach said he plays like a boy aged 14. Whenever he gets knocked down, he just jumps up straight away.'
Titan's ecstatic mother posted a cherished photo of her hugging her little boy with the words: 'Today I am my most happy ever. Thank you to everyone from around the world who has helped. Thank you, thank you, thank you!'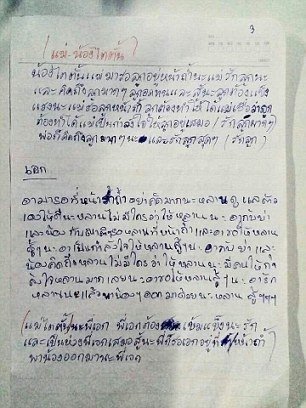 Yod said she had been told to travel there today to see her nephew.
The Wild Boars' youngest player has been a member of the squad for three years. In a letter he wrote inside the cave, which was delivered by divers, he said: 'Dad, mum, don't worry about me, I'm fine. Prepare me the fried chicken to eat.'
The youngster's mother, a hairdresser, and his father Thanawut, 35, a salesman, are now at the hospital in provincial capital Chiang Rai, where the Wild Boars footballers are being treated.
He supports Barcelona but has a Manchester United cushion at the family's house in Maesai district, close to Thailand's border with Burma.
"Recommended Video – Thailand Erupts In Celebration Following The Successful Rescue Of The Soccer Team Trapped In Flooded Cave"
Follow

@smalljoys_of_life
Enjoyed the article? Check out another interesting story below ▼
---

Share this story with your friends and family!
---