LIKE OUR PAGE

Thanksgiving is a moment to gather with families and friends to express gratitude. It is a special occasion to be grateful for the achievement family members have made while still demonstrating the unity that exists in a family.
On this particular day, grandma was busy preparing for the Thanksgiving season. And on her checklist, she still had a long way to go before she finished inviting all the family members. Therefore, when she was texting her son, she did not realize the recipient of the message would a stranger. Apparently, the stranger would later turn out be an acquaintance and subsequently, more than just a friend.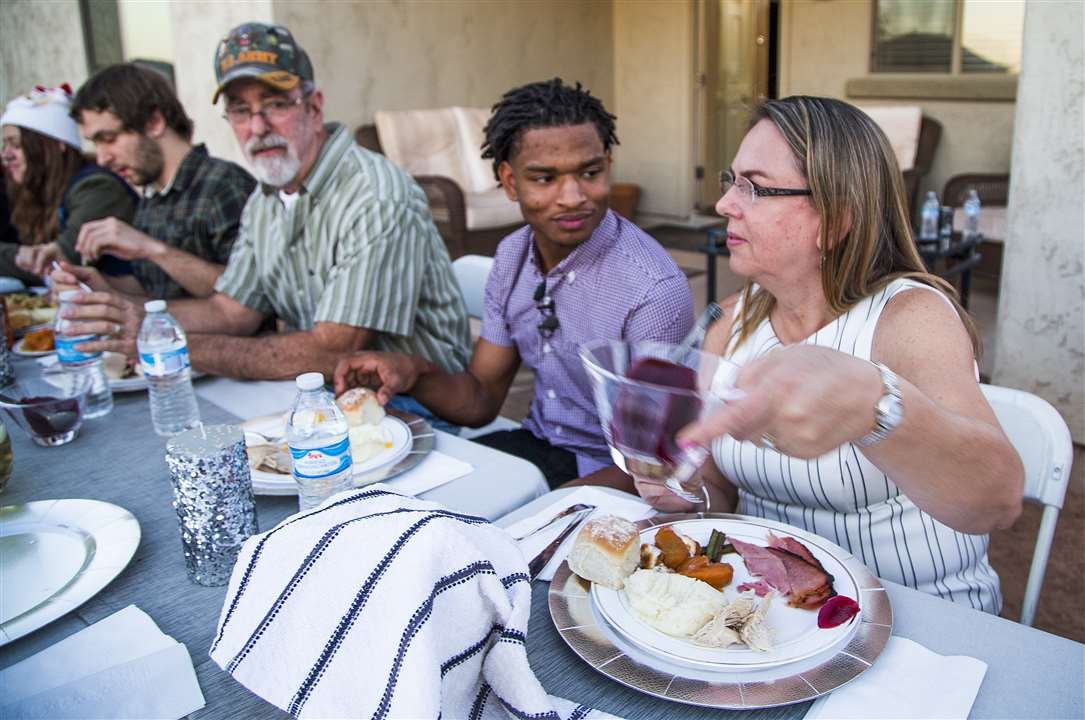 Jamal Hinton was busy in class when he heard his phone beep. And on his phone, there was a message inviting him for a Thanksgiving dinner. "But who was the sender of this text message?" Jamal kept wondering. Without hesitating, he decided to contact the number because it was not in his phone book. Upon inquiry, he was surprised that his grandma had decided to contact him for Thanksgiving.
To dig deeper into the matter Hinton requested 'nana' to send him some pictures. Apparently, the pictures he received were of someone he was totally unfamiliar with. She was a stranger who had apparently mistaken him for his son. Though, the reply that Jamal gave has seen the whole Thanksgiving situation become viral. In response, Jamal said, "You are not my grandma, but could I still get a plate? His reply made grandma Wandy shocked, this prompted her to countercheck her contact and that is when she realized she had sent an invitation to the wrong person.
Somebody grandma is coming in clutch this year!! Ayee!!! pic.twitter.com/laXmX6rotA

— Certo Nego (@RonaldDoee) November 15, 2016
Without their knowledge, Hinton's friends shared screenshots of Grandma Wanda's conversation with Jamal. The kindness and hospitality that she expressed towards an unknown guest were received overwhelmingly by many people. So far, the post has garnered over 400,000 likes and similarly, it has been shared all over social media. And since in the initial stages of their post they had not edited grandma Wanda's contact, many invitation requests began streaming in. 0ver 600 people were requesting to be enjoined in the Thanksgiving dinner with Jamal. But this was impossible since she did not have the capacity to accommodate all the guests. Overwhelmed by the number of requests Wanda Hence decided to change her number.
Actually, this turned out to be the best thanksgiving occasion for both parties. And this prompted granny to invite Jamal to the 2017 thanksgiving celebration, an offer which he gladly accepted.
Do not forget to ♦LIKE US♦ for more inspirational stories
LIKE OUR PAGE