We must always be prepared to face unexpected situations in life. Anything can happen the next moment. Life is full of uncertainties.
 A disturbing news comes from New Jersey where over a dozen girls had to run away from a dance studio on the second floor as a fire broke out in their building. They could be seen jumping or dropping on the pavement as people tried to rescue them with the help of ladders.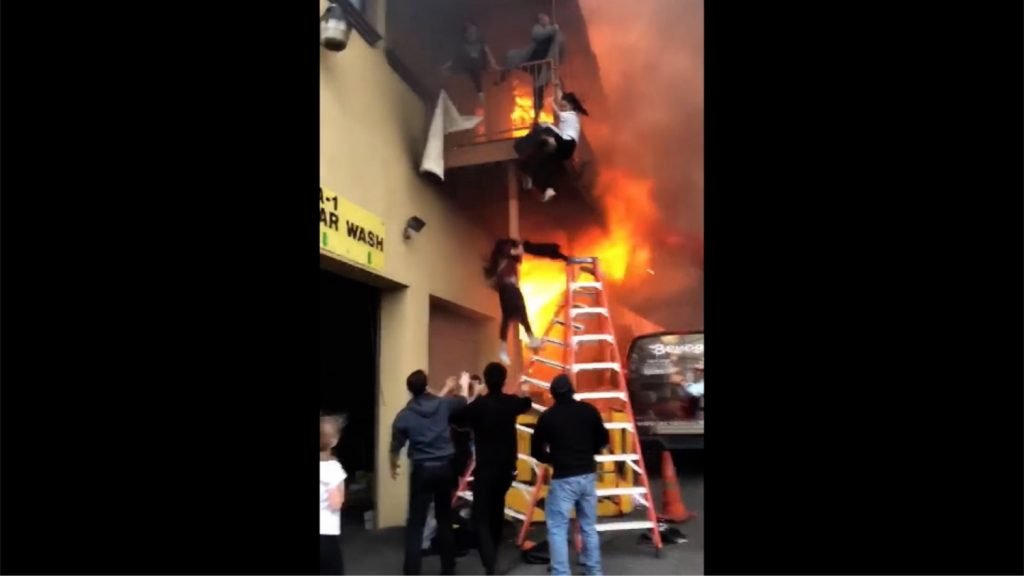 These efforts of rescue were captured on camera where kids can be seen screaming. They could be seen falling into the arms of the rescuers or just hitting the ground. They somehow managed to escape the fire of the building on a Monday night. They were being pulled away to save them from the fire.
The fire broke out in Edgewater that is located near the Hudson River close to the New York City. Statements from the Mayor revealed that fifteen girls had to be treated for minor injuries.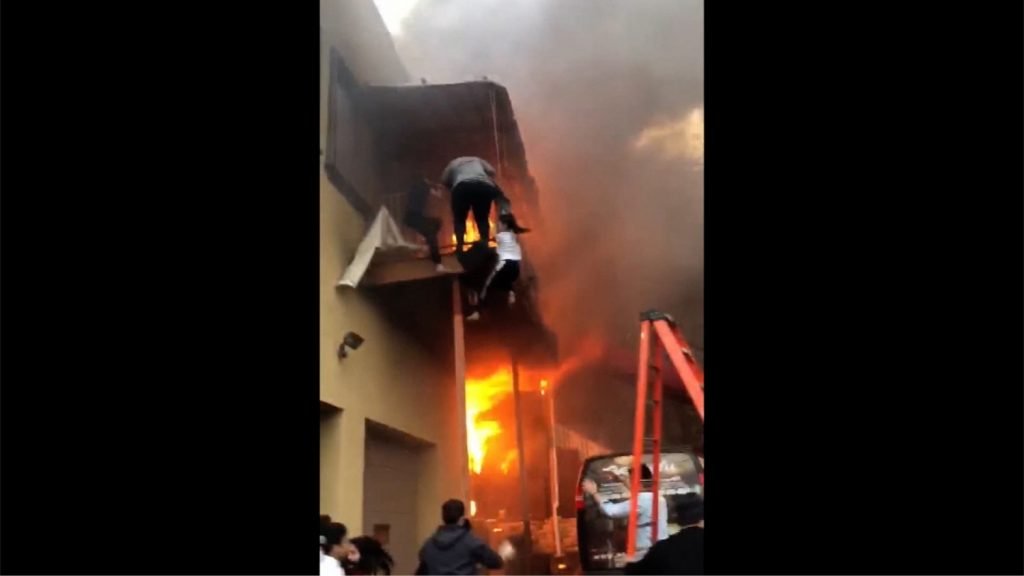 The person who shot the video, Ilker Kesiktas, said that he tried to control the fire with the help of fire extinguisher but it was beyond one's control.
The flames were too high and moving upwards towards the second floor where the dance studio was. The girls were in the class when this happened. Along with his friend, Kesiktas tried to rescue the girls from the fire. He even helped others in setting up the ladder to rescue them. He encouraged the girls to jump to safety.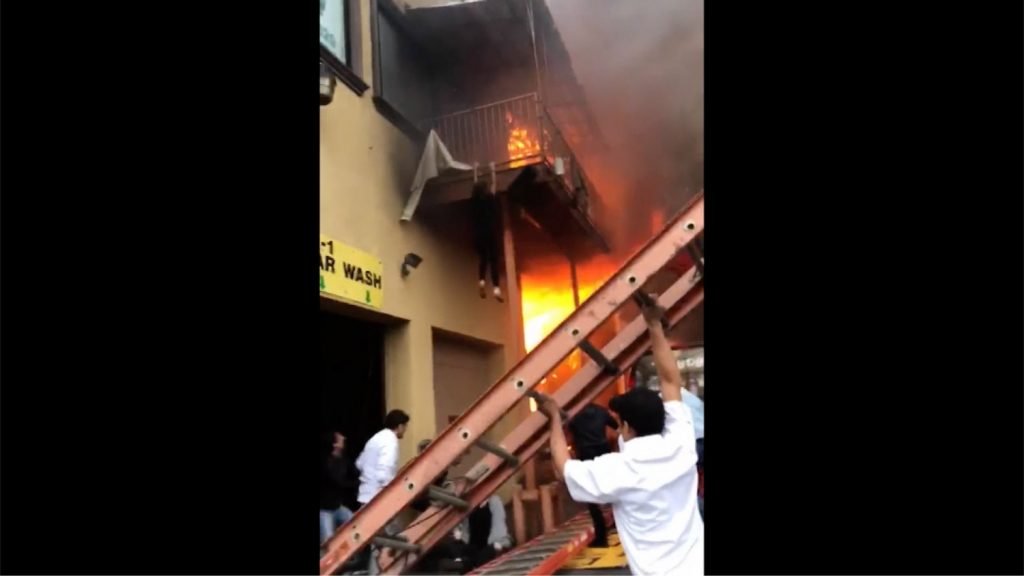 A business owner named Tony Nehmi informed NJ.com that he along with a police officer came to the rescue of some girls before the ladders fell.
The actual cause of the fire is still under investigation. The building also houses an auto body shop and a hookah lounge.
"Recommended Video – Firefighters Rescue Dog Trapped Between Storage Containers"

Don't forget to ▼LIKE US▼ for more inspirational stories!
Enjoyed the article? Check out another interesting story below ▼
---

Share this story with your friends and family!
---