A baffled man from New York took his concerns to social media after catching his girlfriend stealing sperm from the condom they used during sex and pouring the contents in her vagina.
As the man pointed out, he was interested in knowing whether what she did was even legal or not. Moreover, he was looking for advice on how to handle the issue and what steps to take next.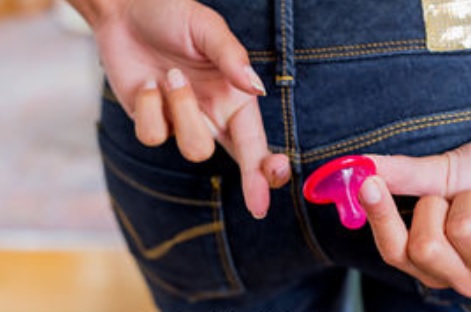 The New Yorker, who admitted feeling "nervous as f***" after catching his girlfriend in the act, shared the dilemma under a legal advice forum on Reddit where he explained he just had sex with his girlfriend who is in her 20s.
"I had just finished and removed the condom and I went to the bathroom after that. She screamed at me […] 'peeing or pooping?' Which I thought was weird as f***," the man, who goes under the nickname Yeetocheetow, wrote.
"Jokingly I said 'pooping' but really I was just peeing.
"I came back into the bedroom and found her pouring the contents of my used condom inside her vagina. I'm nervous as f*** honestly and have some questions.
"1) Is this legal at all? 2) What happens if she gets pregnant? 3) I did not consent to her doing this, 4) do I legally own my sperm? 5) what are the odds of her getting pregnant?"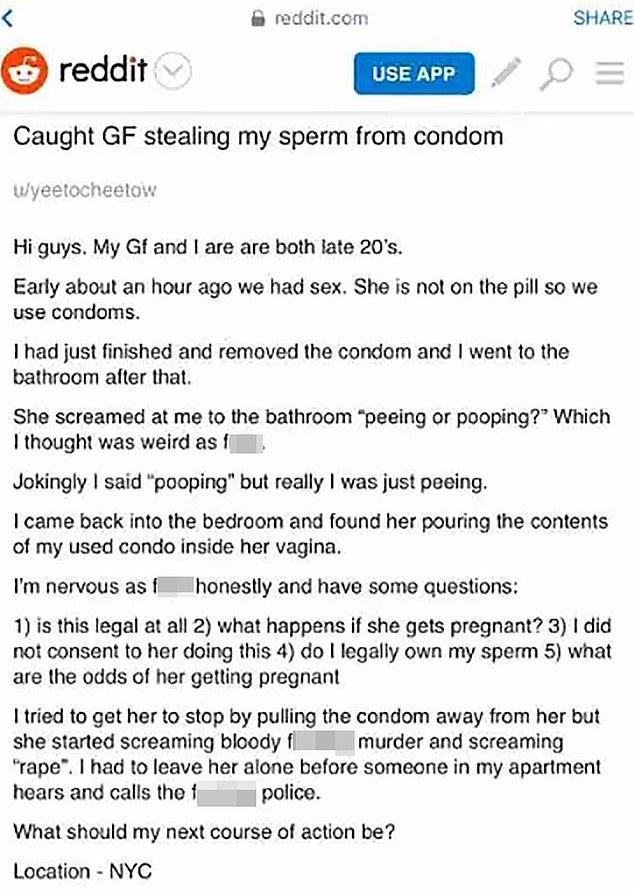 As the guy also explained, his girlfriend "started screaming bloody f***ing murder" and "rape" when he attempted to pull the condom from her hand.
"I had to leave her alone before someone in my apartment hears and calls the f***ing police," he added.
Following this incident, Reddit users reached out to the guy and provided him with some advice.
"I would assume that she is now your ex-girlfriend? Stay away from her and if she tells you that she is pregnant, get a paternity test," one person suggested.
"Document this – make detailed notes to yourself describing what you observed, and write the date/time of the events, and the date/time you wrote those notes.
"If she gets pregnant, she carries the child to term, and a paternity test proves the baby's yours, get a lawyer. The lawyer may be able to help you sue for full custody if you want that, or for termination for paternal rights," another one wrote.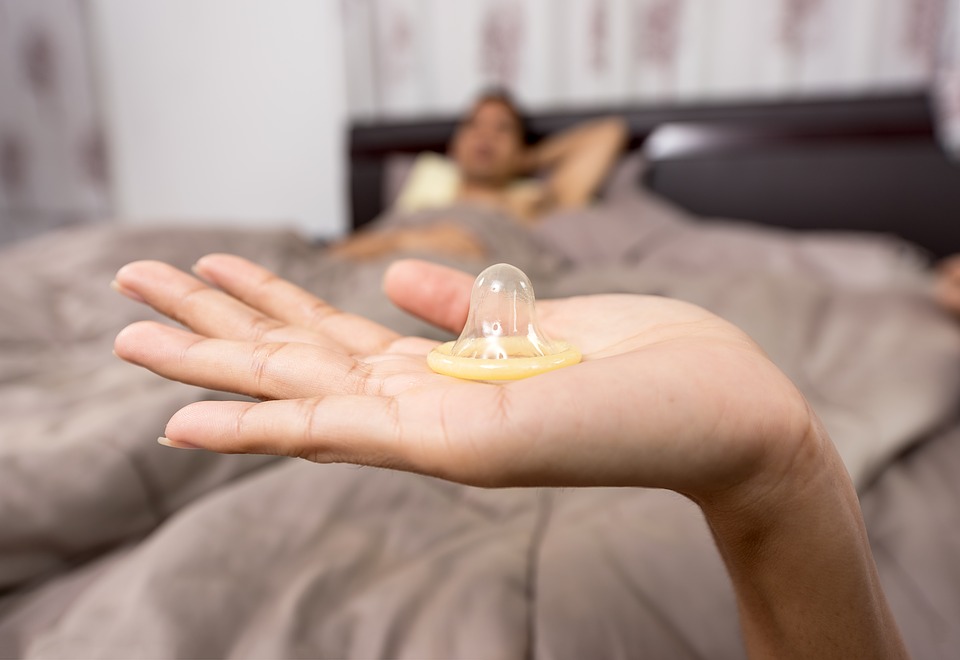 One commenter said:
"Call Planned Parenthood and ask them about the likelihood of getting her pregnant via this method. I'm guessing it's slim to none based on air exposure but I'm no expert. If nothing else, expert opinion will give you better information."
What are your thoughts on this incident? Let us know in the comments and don't forget to SHARE this post on Facebook!
Recommended Video!
"5 Things You Shouldn't Do Before Or After Sex"
Enjoyed the article? Check out another interesting story below ▼
---

Share this story with your friends and family!
---