Despite today's society promoting gender equality and feminism, women will always be two problems ahead of men. One is the pain of labor during childbirth, and the second is dealing with the monthly period.
Over the course of history, however, hygienic innovation to minimize the burden of the menstruation has been revolutionary. Sanitary pads first came to the market the late 1800s. Kotex first advertised their product 1888. Almost half-a-century later, 1929 to be exact, physician Dr. Earl Haas patented and invented the modern-day tampon.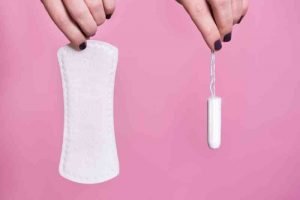 However, convenience has a price to pay, most especially with the latter. Haas could never have predicted what lethal dangers his profitable invention would later pose.
Toxic Shock Syndrome is a sudden, potentially fatal condition caused by the release of toxins from an overgrowth of bacteria called Staphylococcus aureus or otherwise known as staph bacteria. And leaving a tampon in for too long is the easiest way to contract this rather horrible condition.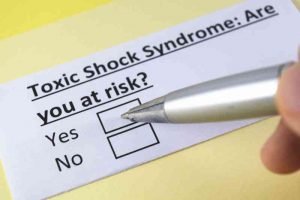 Emily Prankhurst learned it the hard way.
20-year-old Emily felt very ill after her school exams. She thought she was just stressed and worn out from the mental challenge. Unfortunately, it was more serious than she thought. She started feeling bloated. That's when she discovered that the tampon from her last period was still there. It has been 9 days since she placed it there. She immediately removed it. It was already colored black.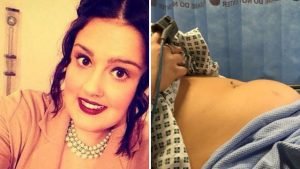 Shortly after, she started feeling all sorts of scary, uncomfortable symptoms. She began to slur her words, and she noticed discolorations on her skin. She immediately went to the hospital. After running some scans and tests on her, she was diagnosed with TSS. Doctors told her she was lucky to get there by that time otherwise it could have been too late.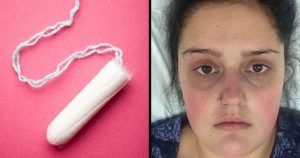 Doctors were able to save her with proper treatment and medication. But even so, she experienced complications caused by TSS. She had mobility issues making everyday physical activities as simple as walking extraordinarily difficult.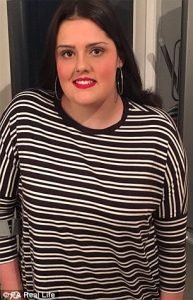 What happens in TSS?
The female body normally has staph bacteria. And tampons are ideal breeding grounds for this bacteria thus leaving them in the vagina for a considerable time can result in overgrowth. In turn, the bacterial poisons or toxins enter the bloodstream. In the body's effort to slow down or kill the rapidly growing bacteria, it cuts down its oxygen supply by lowering the body's blood pressure. This is the main reason why its host experiences dreadful symptoms like fever, vomiting, skin rashes, confusion, muscle pain, red eyes, seizures, and headaches.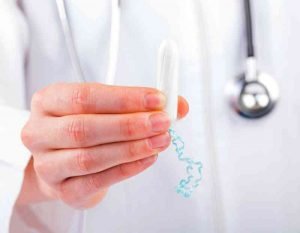 Fortunately, Emily recovered and was discharged. Now she's back at school. Although she still till feels unusually easy to be sometimes exhausted, doctors say that these are just some after-effects and her body is expected to fully recover in no time.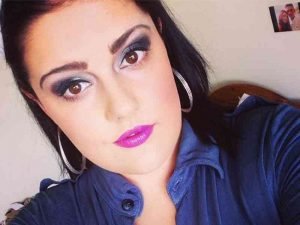 If you know anybody using tampons, be careful not to leave it there longer than it needed to be. Also, knowing these symptoms of TSS can make all the difference between an early and late trip to the hospital.
If you loved this story, we would like to hear from you :)
Follow

@smalljoys_of_life
Enjoyed the article? Check out another interesting story below ▼
---

Share this story with your friends and family!
---