Have you ever met your favorite actor or artist who you admire a lot and want to meet at least once in your lifetime? If you ever met your favorite star, you know that feeling is indescribable.
We become speechless, we don't know how to react, or how to tell them how much we admire them. But, this girl met her favorite musician in a very different way that will definitely make you laugh out loud.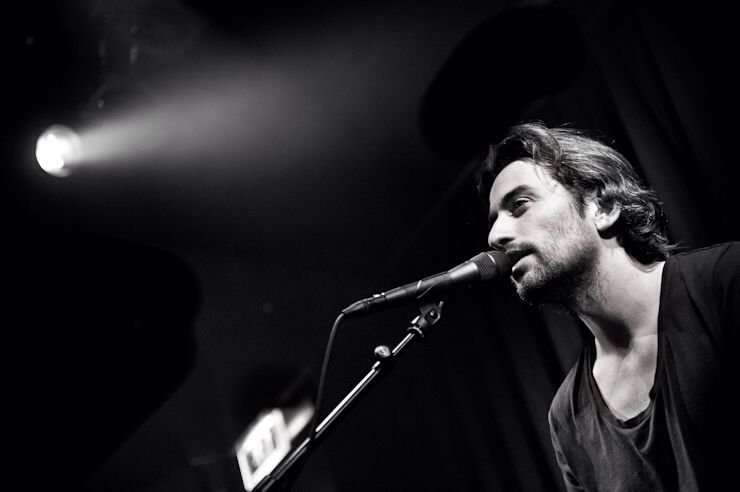 Dotan, a 31-year-old Dutch singer-songwriter, was on a plane when he noticed the girl sitting next to him. The girl was listening to his album but, failed to recognize the musician of the album.
As he started talking to her, it was clear that she didn't recognize Dotan so, he started throwing some hints. He shared the incident with his fans and followers via Twitter. When one of the Twitter users suggested him to leave her a note, Dotan did the same.
The whole story of Dotan and how the girl reacted after realizing her mistake is just EPIC! Here's Dotan's full post:
Ok… So I am currently on a plane (hello expensive wifi) and the girl next to me is listening to my album. Every single song.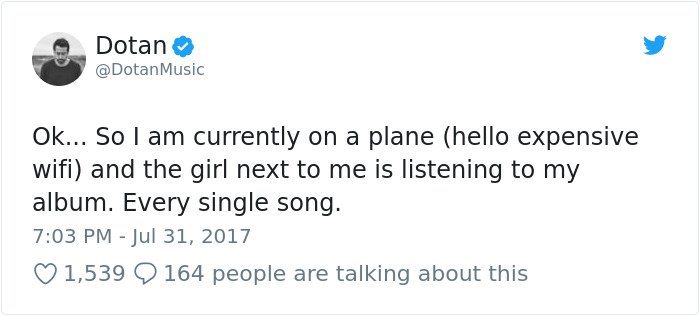 So I told her I write music… still not connecting the dots. I left it there and she continued listening to my music.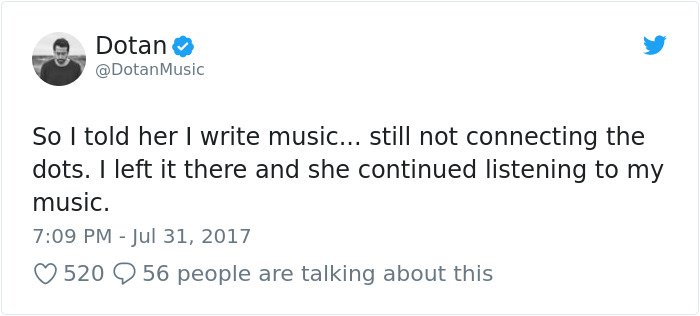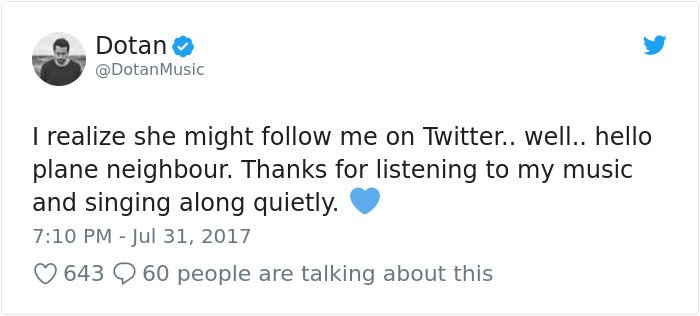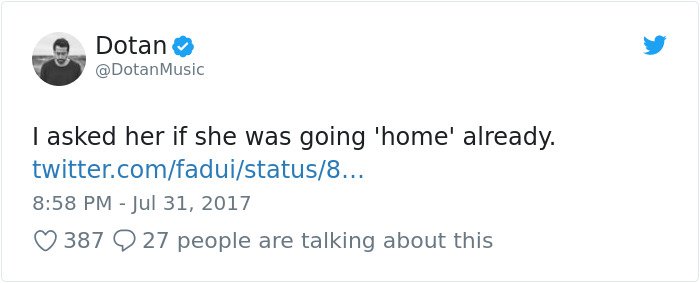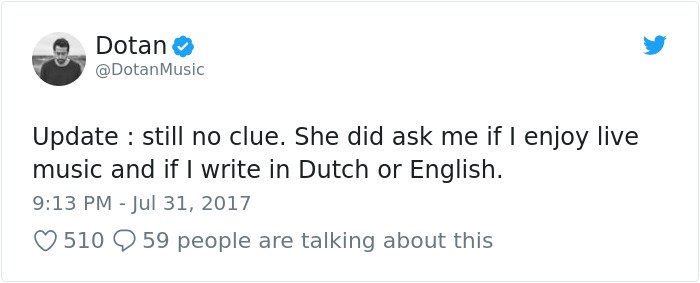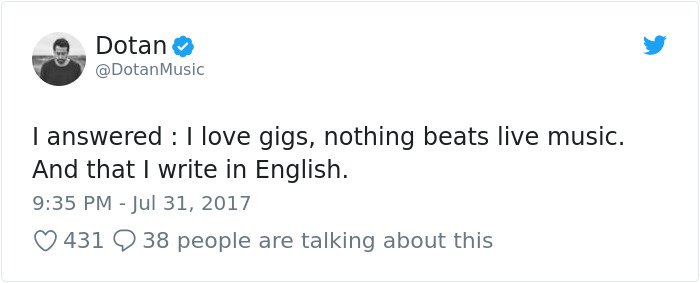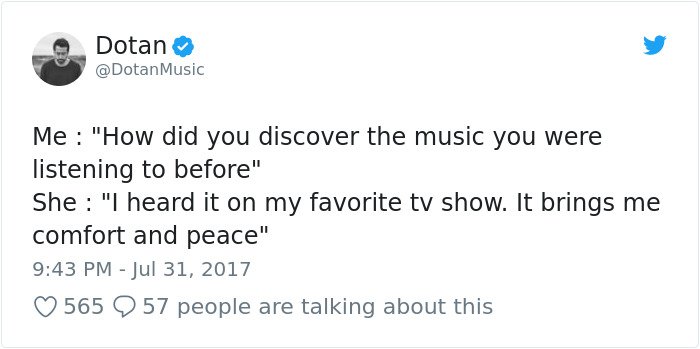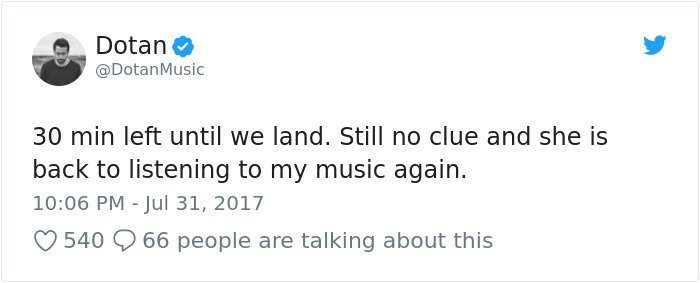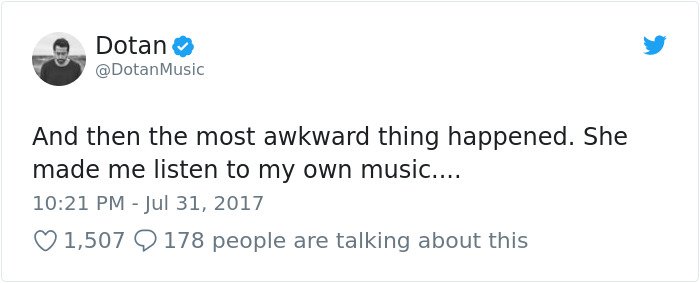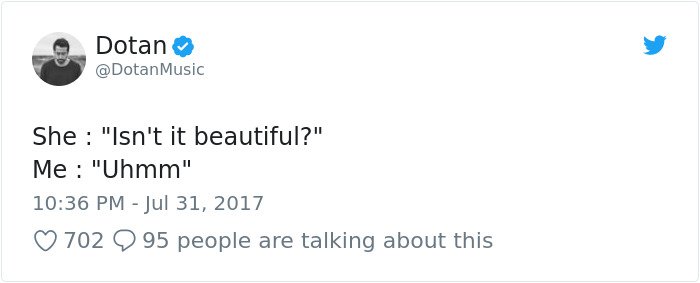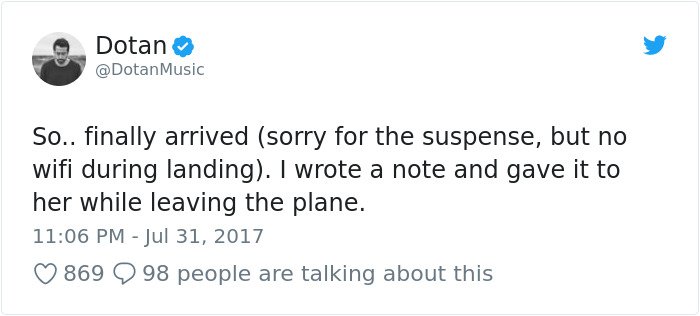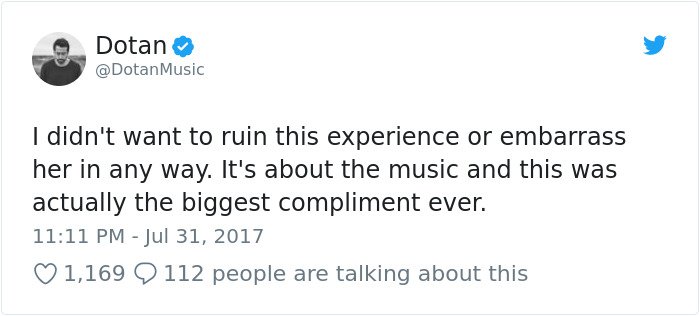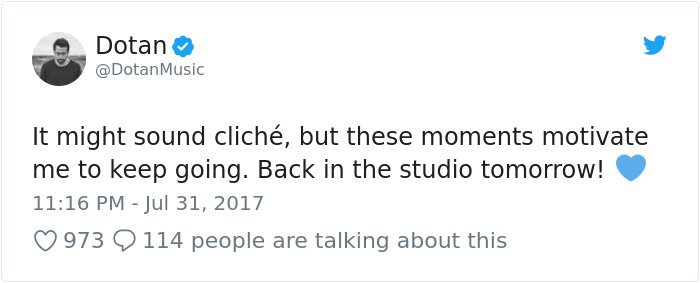 After getting the note, the girl realized her mistake. Dotan updated his fans and followers about it.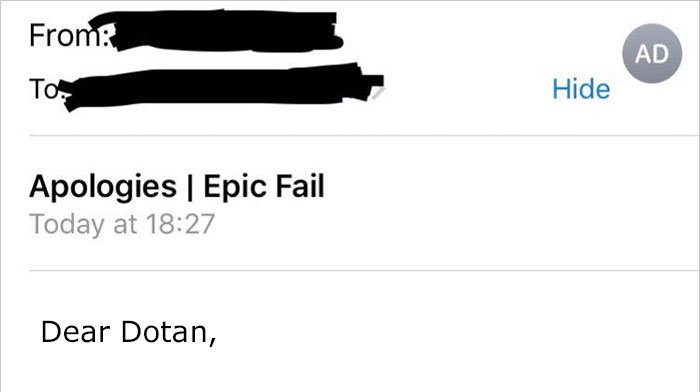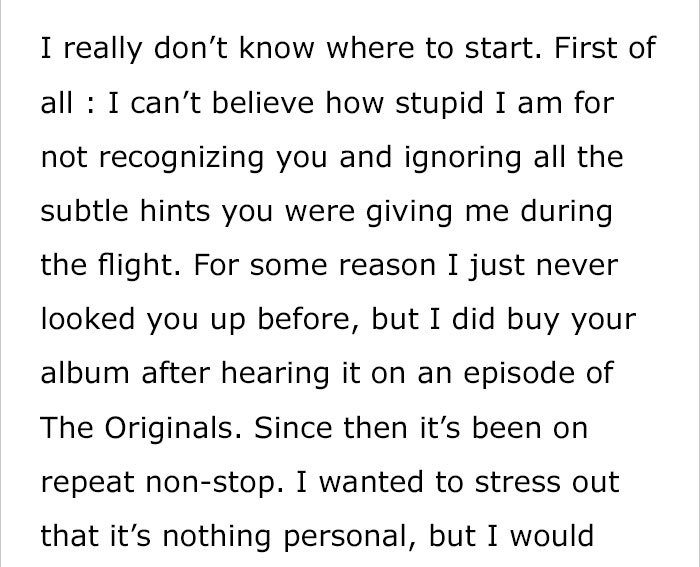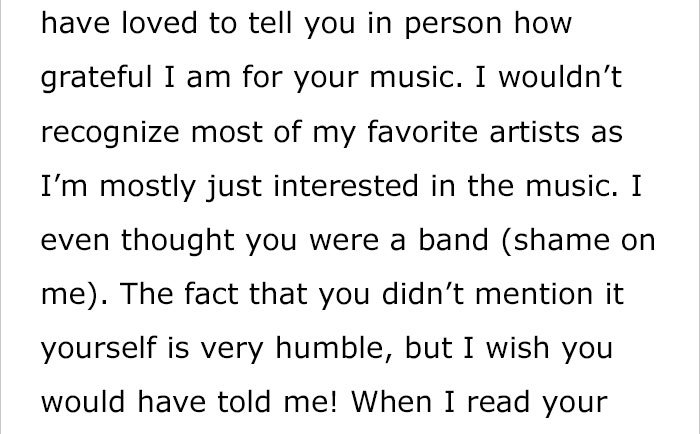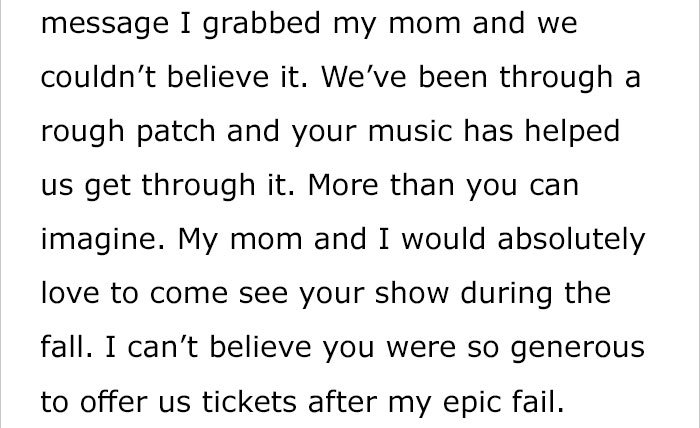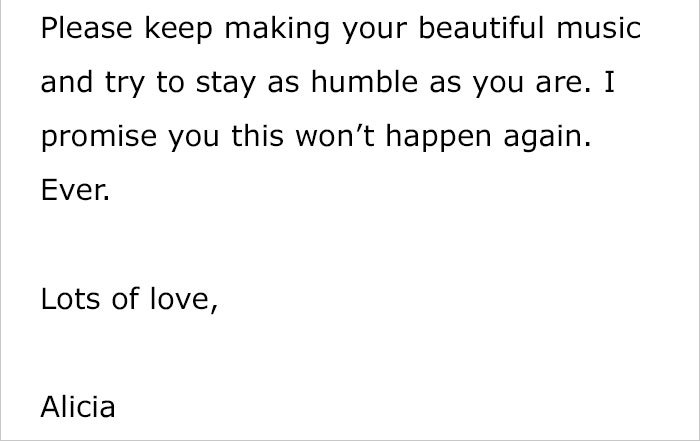 This is EPIC! Listening to your favorite singer and not recognizing him is definitely the most embarrassing yet funny thing for a fan. Glad, she realized her mistake and finally, recognized Dotan.
Recommended Video – Ellen Degeneres Show Viral Singing Star Performs 'Hello'
Recommended Video – 12-Year-Old Irish Busker Brings Her Amazing Talents to Ellen
Recommended Video – 16-year-old Zhavia sings "Send Me Your Location" At The Four
Follow

@smalljoys_of_life
Enjoyed the article? Check out another interesting story below ▼
---

Share this story with your friends and family!
---