Photographers are a bit like magicians, creating picture-perfect fantasies by any means necessary. What often ends up as a stunning Instagram or Facebook photo often has a much different story if we take a step back behind the curtain.
Luckily, Brazilian wedding and family photographer Gilmar Silva lets us into his creative process with images that expose how far he'll go to get the perfect shot.
And just like we've seen in the past with behind-the-scenes images of photo assistants, the results are an amusing look at what the life of a photographer really entails. All in the name of making his clients look their best, we see Silva lay in the wet sand and get his clients to position themselves in places we'd never imagine.
The photos also show just how creative photographers are, cleverly transforming an anonymous landscape into a breathtaking environment just with a little imagination.
Silva regularly shares the behind-the-scenes images side by side with the finished product on his Instagram and Facebook. It's a tribute to his skill that he's able to make his clients look their best with final photographs that are awe-inspiring. Whether it's getting his brother to throw rice for a glittering background effect or misting water out of a bottle to mimic rain, it's clear that simple solutions and out of the box thinking get stellar results.
Have a look at his amazing photography!
1
2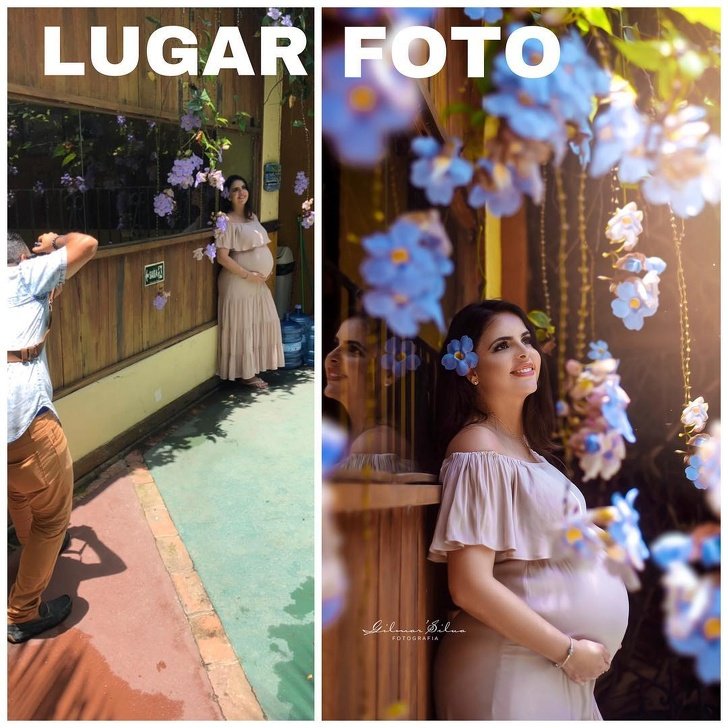 3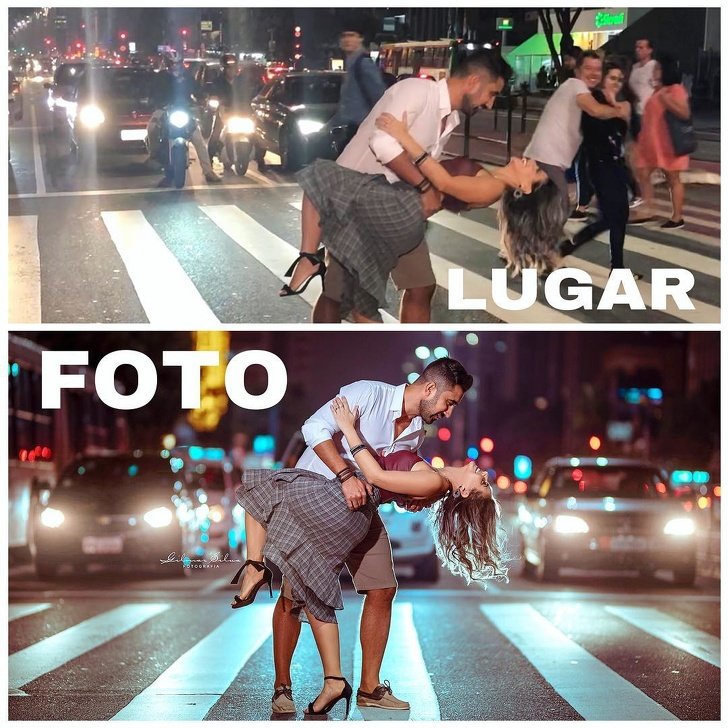 4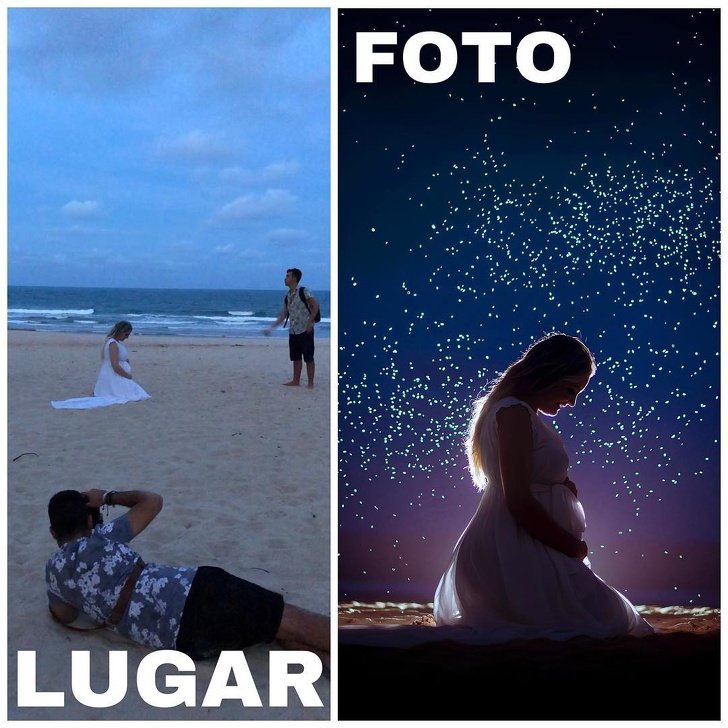 5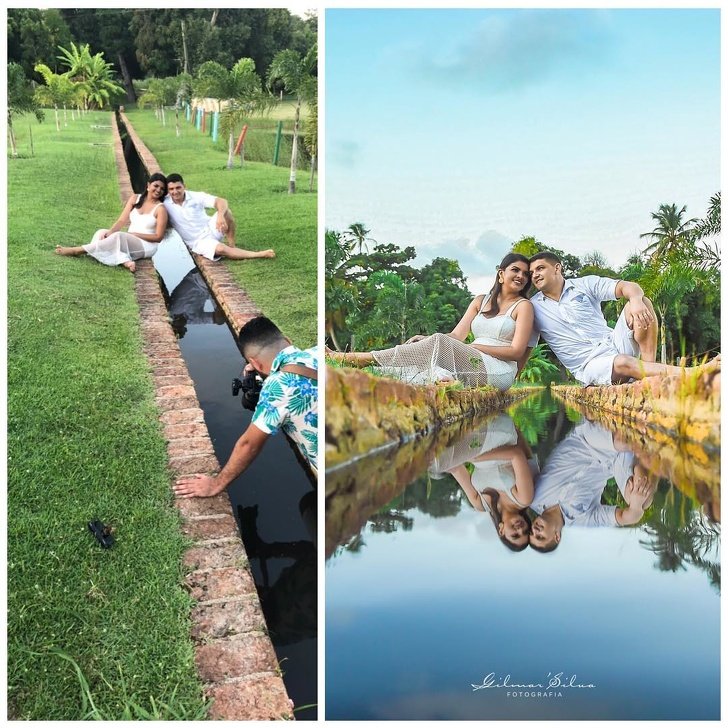 6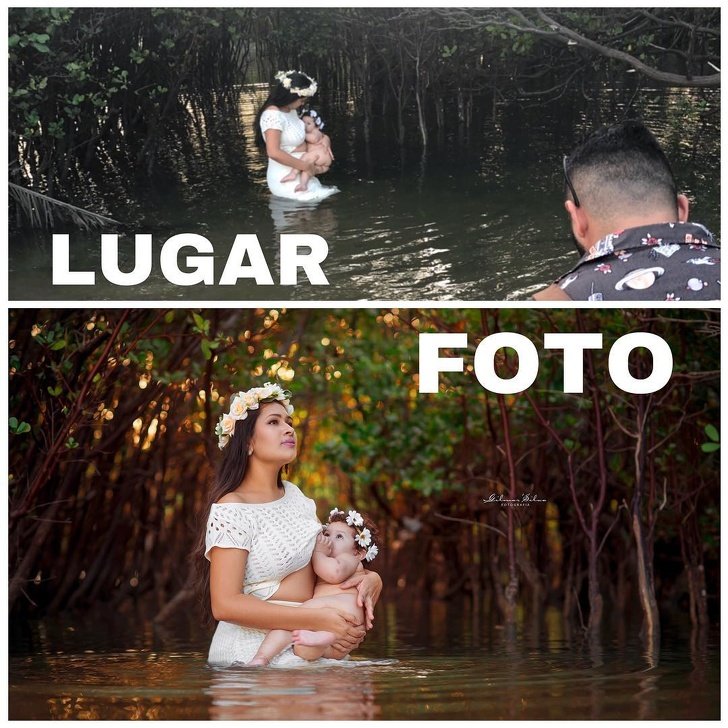 7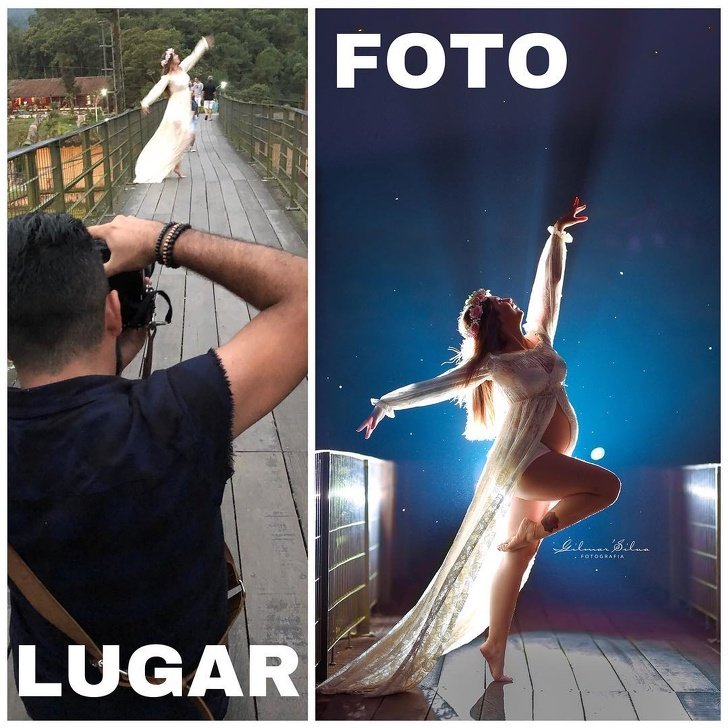 8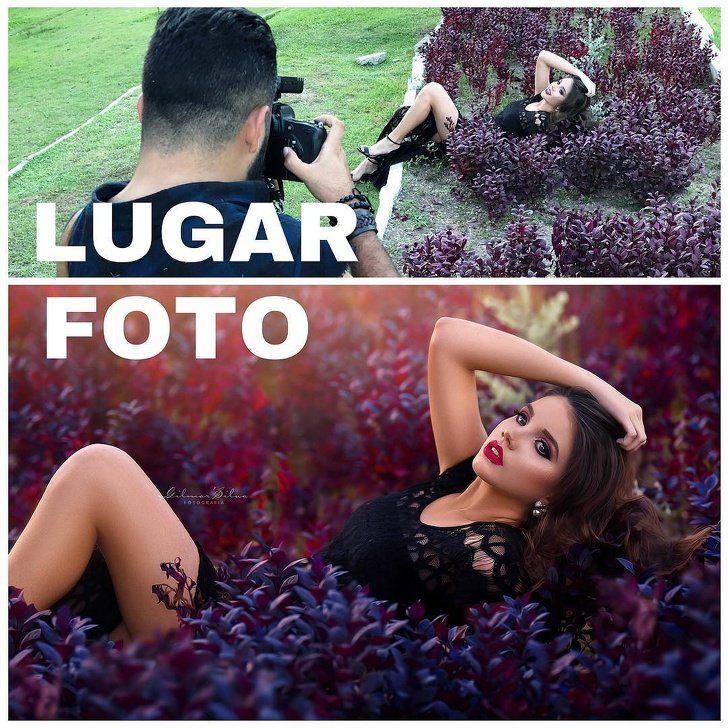 9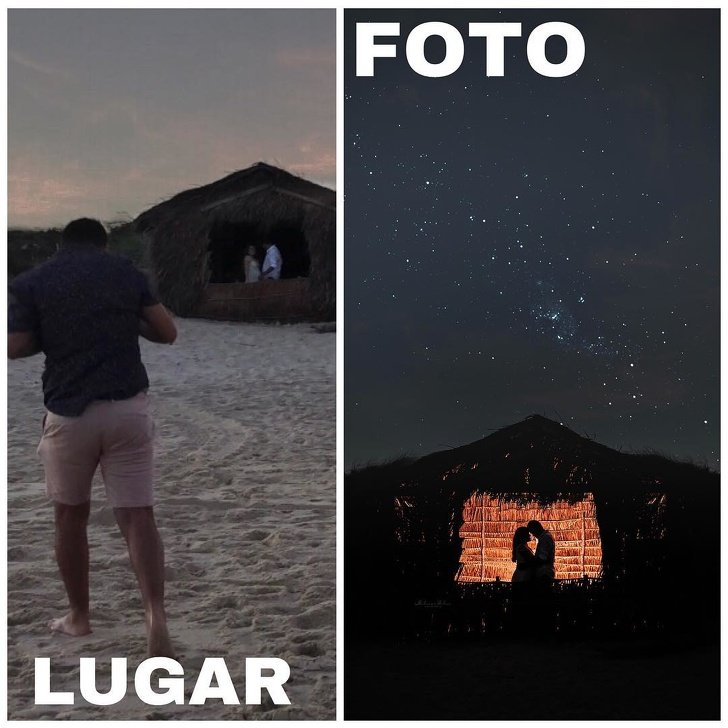 10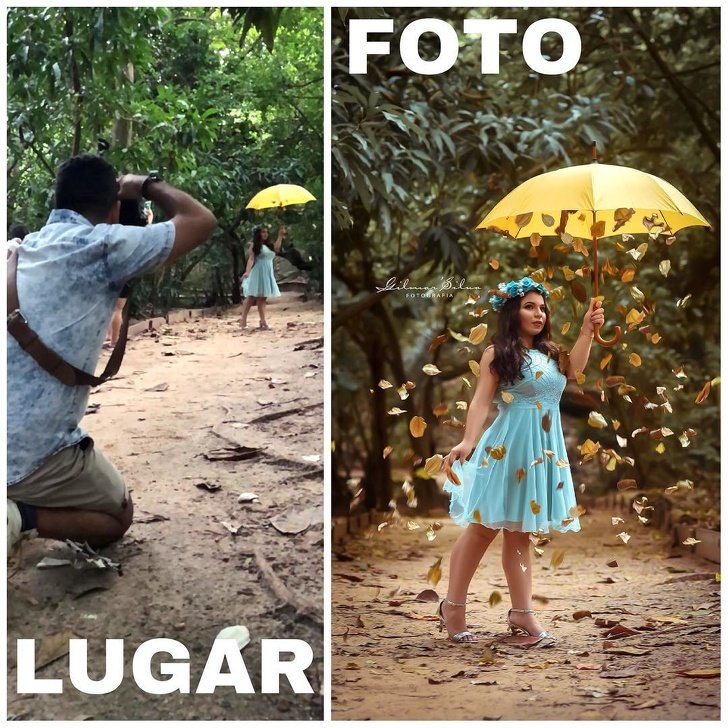 11
12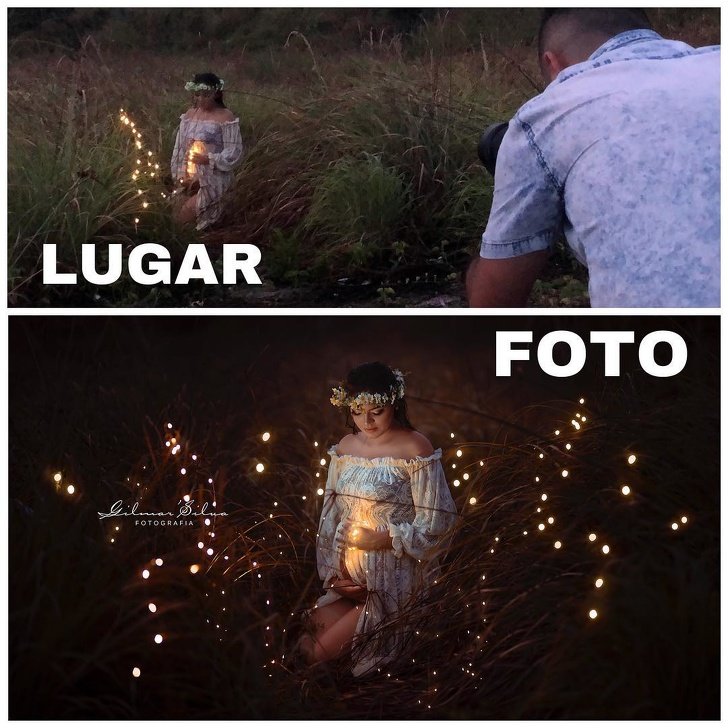 13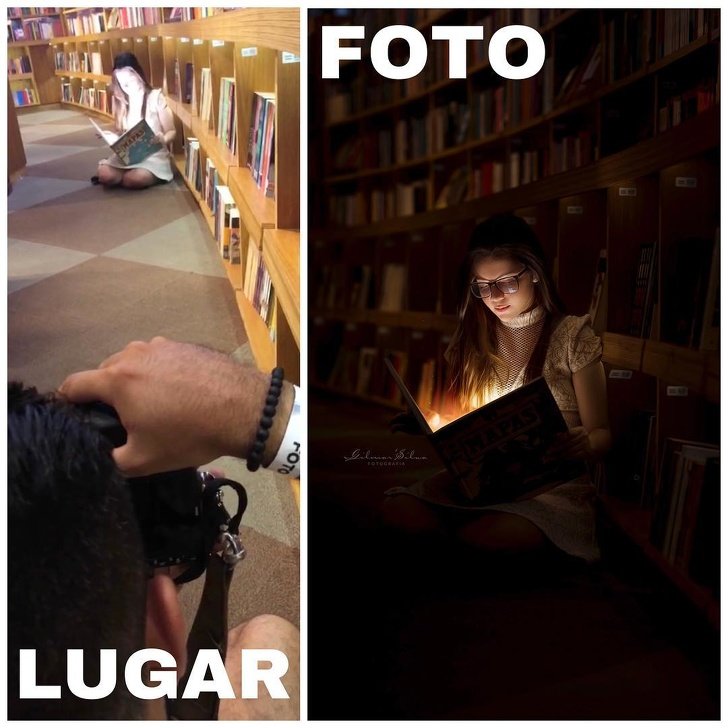 14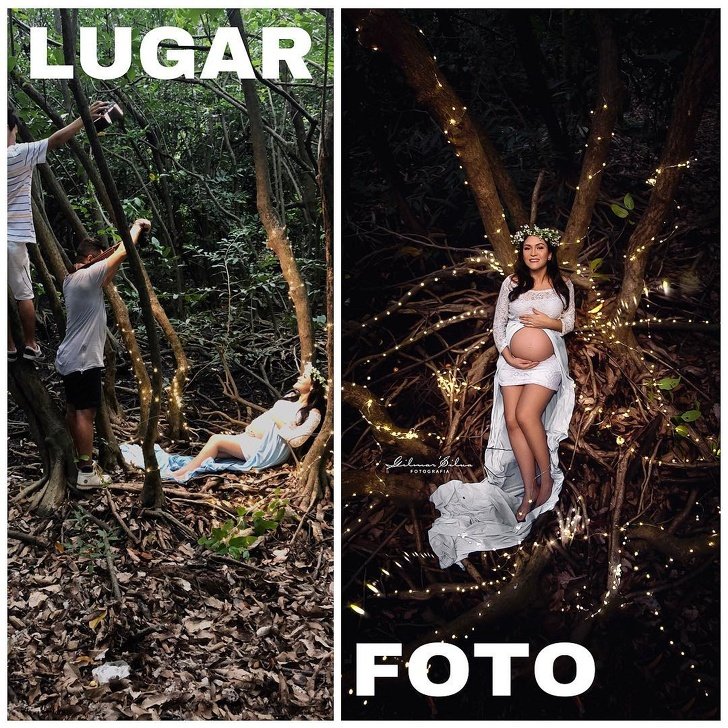 15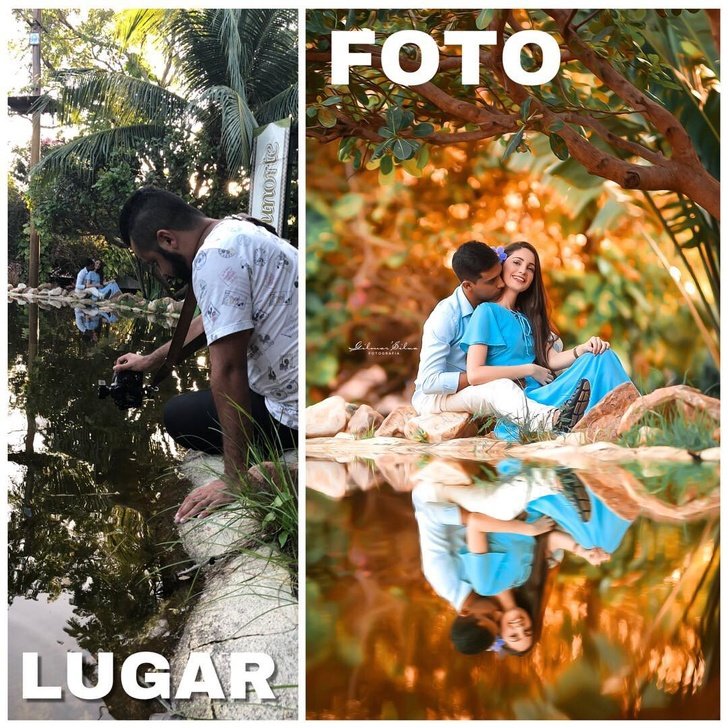 Recommended Video – "Princess Charlotte Steals The Show With Her Cheeky Comment To Photographers At Prince Louis' Christening"

Enjoyed the article? Check out another interesting story below ▼
---

Share this story with your friends and family!
---