A German fan was located and filmed while he was carrying eight pints of beer together and simultaneously trying to enjoy a hot dog. This incident took place on Saturday in the Espirit Arena at Dusseldorf where this German fan came to see the match between Schalke and Fortuna Dusseldorf and was caught by his actions on camera. While carrying eight pints of beer, he managed to bite his hot dog at the same time while returning to his seat in the stadium. This incident lit up a flare in the social media platform as the viewers appreciated the German fan's skills of a superhuman trying to achieve the odds. In spite of both his hands being full with eight mugs of beer, he succeeded to bite his hot dog without spilling the beer and then eventually return to his seat.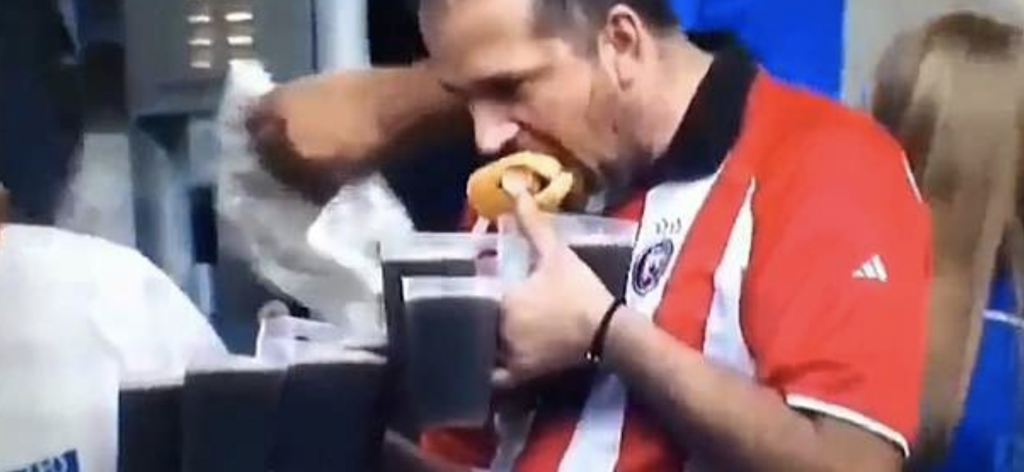 The excellent management skills that the German fan in the below image can be seen while carrying eight pints of beer using both hands and then eventually biting his hot dog and returning to his seat finally.
This image was filmed and captured where the struggling man was seen in the Espirit Arena in Dusseldorf where a match between the Fortuna Dusseldorf and Schalke took place on Saturday.

Twitter
Twitter users reacted to the post and appreciated the skills of the man as the post turned out to be a funny one with a great effort of the subject who was unknown about his filming in the stadium. Some of the comments that came on twitter are as follows:
Not all superheroes wear capes.
Many joked to the fact that he could have possibly added more to the load that he held.
And the most significant among all stated: "I guess he can apply to work at next year's Oktoberfest!"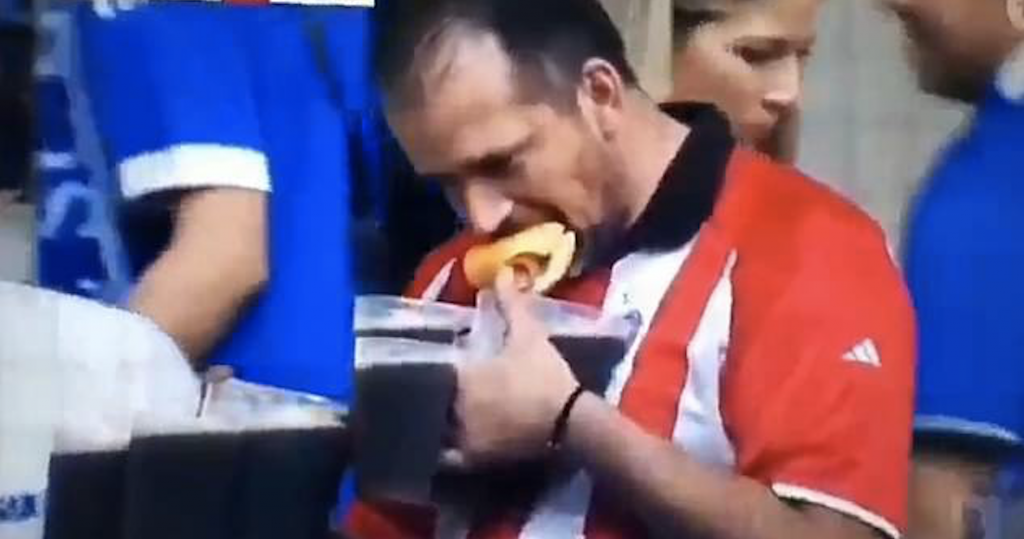 Schalke won the game with a goal margin of 2-0, and Fortuna Dusseldorf went to the second last position on the table of rankings.
Share it with your friends and family.
Recommended Video – "Rescued Thai Soccer Team Makes First Video Appearance Since Their Historic Rescue"

Don't forget to ▼LIKE US▼ for more inspirational stories:)
Enjoyed the article? Check out another interesting story below ▼
---

Share this story with your friends and family!
---