Fans can't think of better present than the birthday song by their favorite singers.
Sophie, who lives in Ottawa, is a huge fan of Garth Brooks. On her birthday, April 3, 2016, her husband Gary took her to Garth Brooks concert.
As it was Sophies birthday, they wanted something special to happen.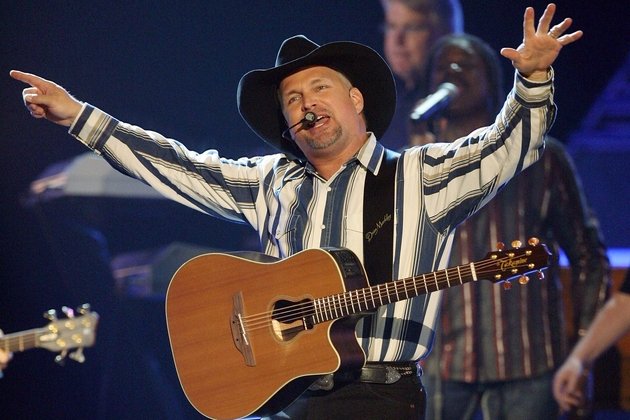 Gary and Sophie made a bright yellow sign to attract Garth Brooks attention. They couldn't imagine how the little sign they made would turn out as a beautiful stage only for Sophie.
The sign says, "Can you sing 'MOM' for my birthday?"
During the encore stage, Garth Brooks saw the sign and sang a birthday song for Sophie.
Then he asked the reason she wanted him to sing "Mom."
She was a mother of a 3-and-a-half-year old son. However, on September 23rd, 2011, her son Antoine passed away. So, the song "Mom" was very special to Sophie and Gary.
Sophie and Gary were lucky because not only Garth Brooks sang a song for them but one of the audiences of that day successfully filmed the moment.
On the comment section, Sophie left her feelings: "The most memorable birthday I could ever ask for! Thank you, Garth Brooks, Gary for taking me to the show for my birthday, to the fan who took this video (I couldn't even remember half of what happened. I was so stunned!) and to Antoine for showing up on my birthday in a spectacular way! I had requested to Antoine and God in a prayer before the show that Garth sings this song for me especially. I never imagined it would turn out to be such a divinely well orchestrated moment! Garth Brooks is nothing short of a class act. That is what I love the most about him, the quality of his heartfelt lyrics, his genuine love for his fans and of course, his God-given talent. Antoine left us on September 23rd, 2011. He was only 3 and 1/2. Fly away precious little Antoine, until we meet again Angel! <3 Much Love, Sophie xoxo"
Watch the video below and SHARE with your friends on Facebook if you were inspired by Garth Brooks performance. Also, share your best birthday present in the comment section below!
▼LIKE▼ and CONFIRM our Facebook page so we can deliver more stuff like this to you! 🙂