We were kids ourselves so we can remember what it felt like to chafe under the watchful eyes of our parents as we studied for school when all we wanted to do was go out and play with our friends. Fortunately, researchers have discovered that games can actually be used as an educational tool that makes learning not only fun but something that the child looks forward to.
There's even a term for this: gamification. And here are some little hacks that will turn studying into a type of game that your child can get excited about.
1 – Touch and tell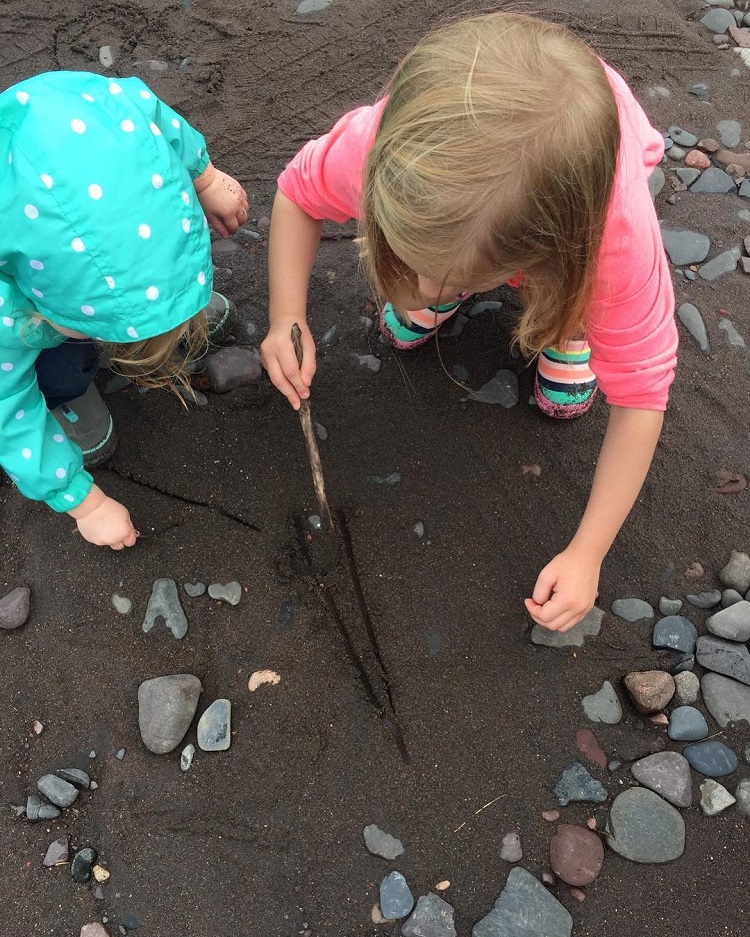 Encourage your child to touch various objects such as rocks, leaves, feathers, what have you and tell them to describe the objects that they touch, taking note of color, texture, etc. Apart from engaging the senses, this exercise will improve your child's speaking skills.
2 – Turn numbers into fun cartoons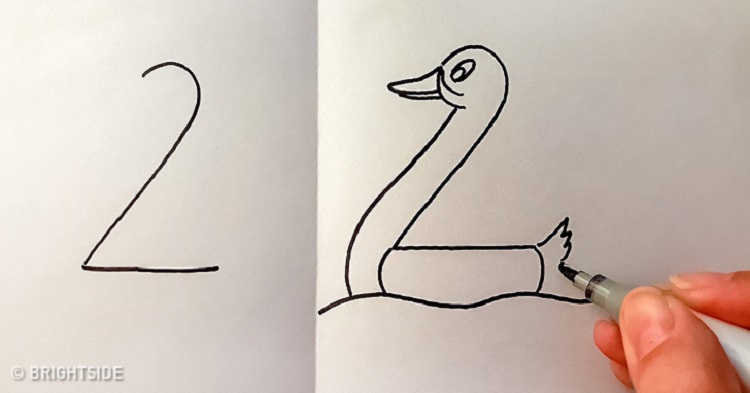 Not everyone takes an immediate liking to numbers and math. So if your child is struggling with numbers, write the number down and transform it into a funny cartoon that the kid can easily associate with the number. This video actually gives some fun advice on how to do that.
3 – DIY egg maracas as a music teaching tool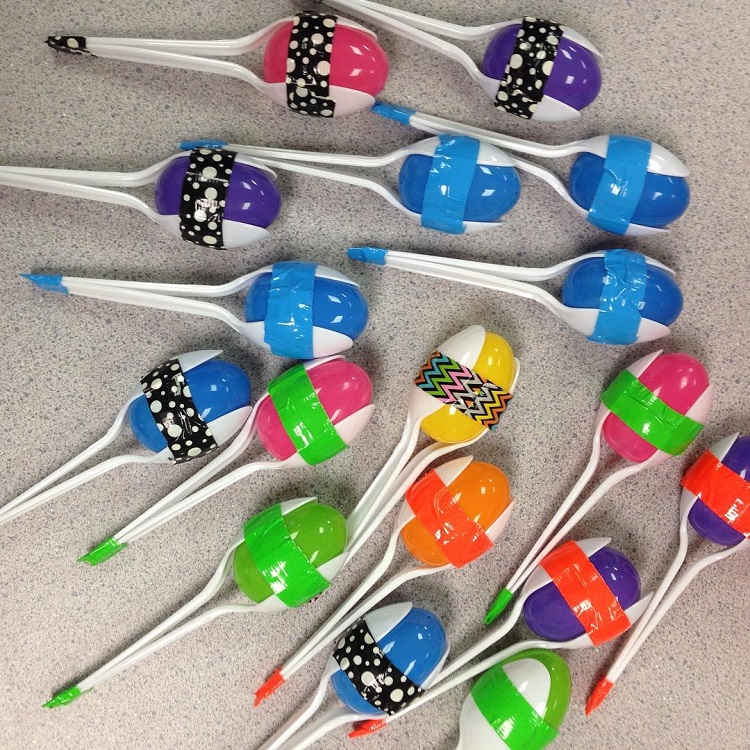 Simple household items such as plastic spoons, plastic eggs, and some rice can be used to create musical learning tools that will teach your child about musical rhythms in a fun way.
4 – Use open-ended stories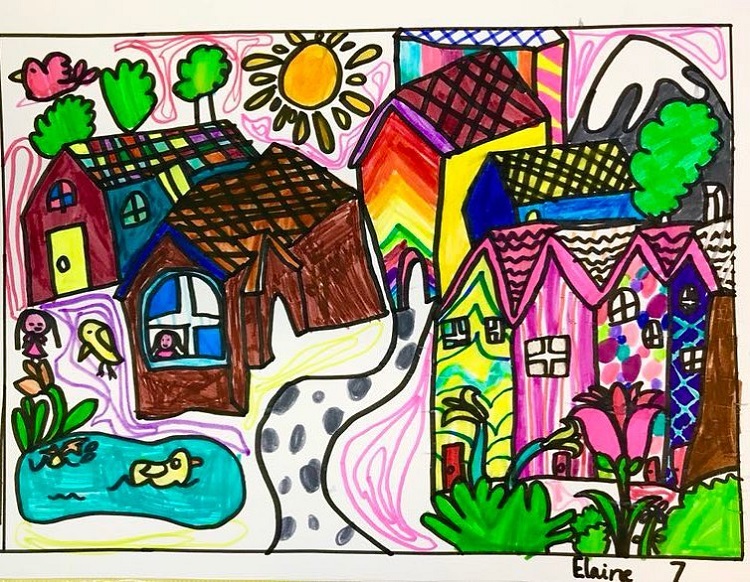 You can create an open-ended story by encouraging your child to doodle the story on a piece of paper as the story goes on. You can start the ball rolling with the classic "Once upon a time" phrase and allow your child to pick up from there. Use pencils, crayons, or whatever drawing tool you feel your child will enjoy. This method is good for teaching a child new words as well as sharpening their creative imagination.
5 – The "writing tent"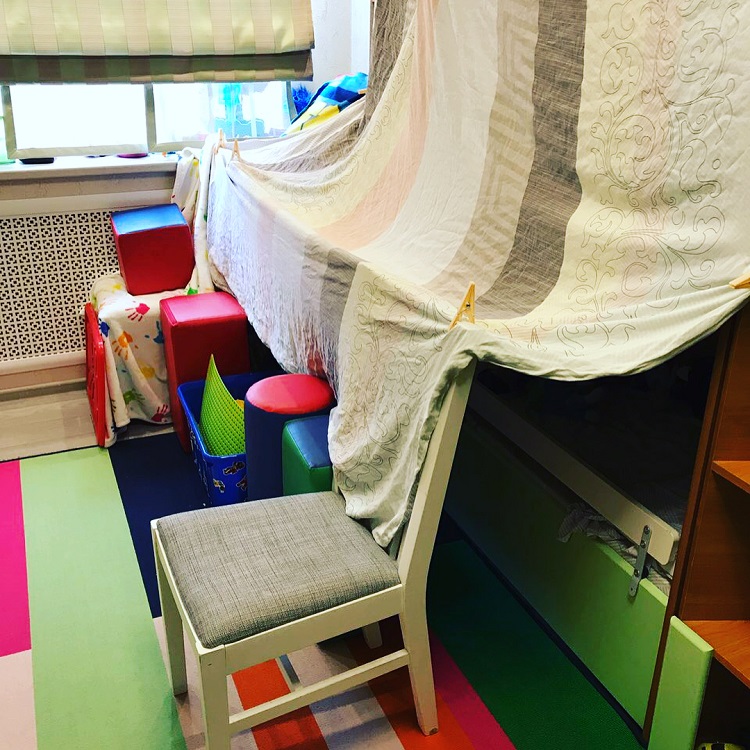 Setting aside space for your child to exercise their imagination and creativity teaches your child to focus when a task needs to be done. This simple tutorial allows you to create a simple DIY writing tent that you can immediately put to use.
6 – The classic puppet show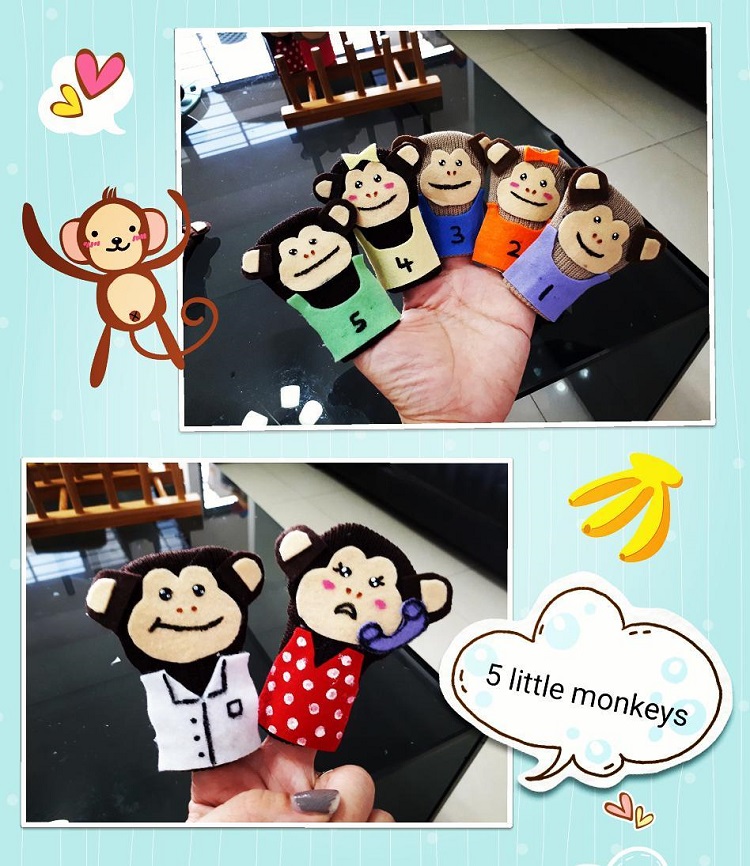 This is a fun way to teach your child some new vocabulary. Best of all, these sock puppets can be created from a few simple materials.
7 – Make chores interesting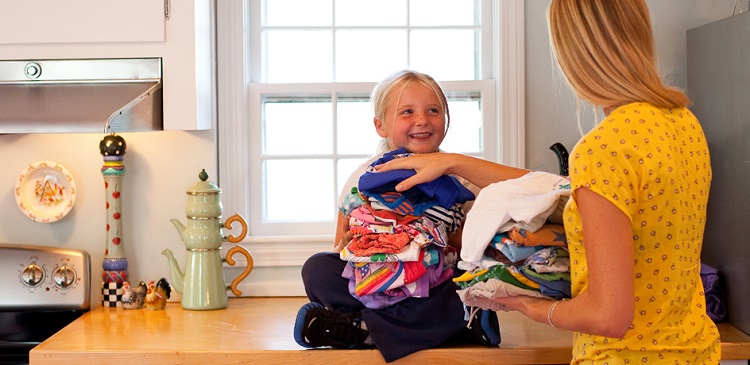 You need to do them anyway so find ways to make them fun and engaging. For example, when it comes to laundry, teach your child to sort clothes by type, color, size, etc. Use your imagination!
8 – Use your kitchen as a science laboratory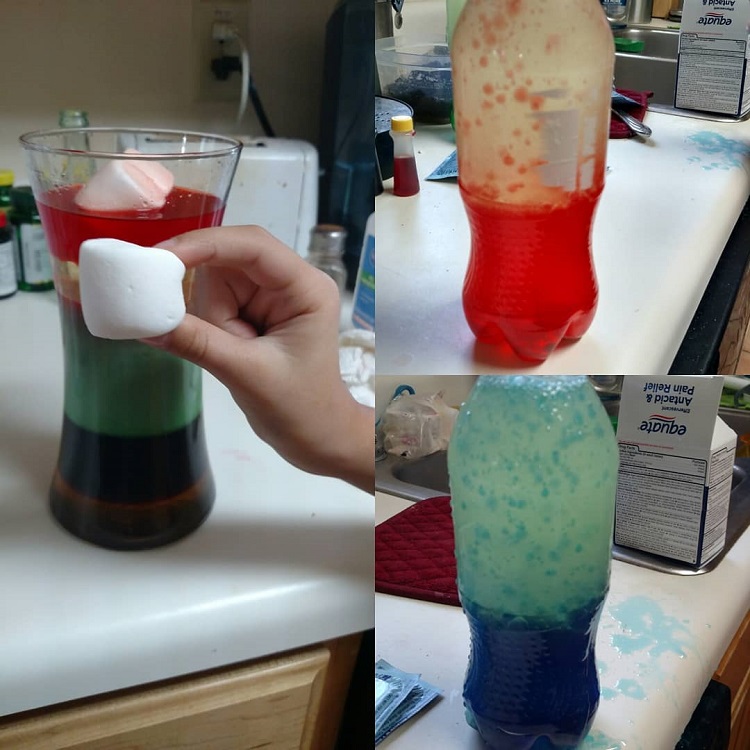 Chemistry can be intimidating for kids so why not turn some items normally found in the kitchen as ingredients for some fun science experiments? Safe ingredients such as water, jelly, and juice can introduce fun while teaching your kids the value of experimentation.
9 – Use your environment as a teaching tool
Even something as simple as asking your kids to count pizza slices can already teach them about numbers and fractions. It's all up to how creative you can be with the environment around you.
10 – "Picturing" sounds
This is a great way to teach your child phonetics through picture-taking. Give your child a camera or mobile phone and ask them to snap a photo of an object associated with a particular sound. You'll get a lot of opportunities as you go from A-Z!
11 – Teach your kids math at the grocery store
Decimal points, addition, subtraction…all these things and more can be seen and practiced at the grocery store. As your kids to estimate the cost of items as well as compute the running total as you add or take out items from the cart.
12 – Bake your way to learning numbers
This is another great way to teach fractions and other simple math problems. Simple things such as 1/4 of a cookie + 1/4 of a cookie = 1/2 of a cookie or adding 1/2 cup of baking soda with 1 cup of milk all provide visual references to the numbers that they are learning in a fun but practical manner.
Recommended Video –"Trainer Teaches Talented Ponies How To CPR, But Won't Be Saving Any Lives Soon"
Enjoyed the article? Check out another interesting story below ▼
---

Share this story with your friends and family!
---