LIKE OUR PAGE

These days, the media is teeming with news of burglary and theft especially to the geriatrics among us. Thieves know they are weak and vulnerable and therefore looting for them, is like taking candy from a baby.
Well, sometimes the thought can become overrated when a burglar meets a senior with brains to match.
In Pennsylvania, a foolish burglar chose the wrong day to make a killing. He thought an old Pennsylvanian dweller, was easy picking when he chose to raid her apartment. He messed with the wrong granny. Helen Reynolds, 88 years of age was the latest victim of this otherwise messed up burglar (you'll find out why I said so if you read on).
One fine afternoon on February 17th, Cute old Mrs. Reynolds heard a knock on her Parkesburg apartment. Curious to know who it was, she cracked open the door and in front of her stood this young man. To her, he appeared to be an apartment complex worker. The young made his way into Helen's home. But he turned out to be a burglar! The mugger began ransacking her home for valuables, only to find $40 which he shoved into one of his pockets. Finding nothing else, he turned to granny Helen. He wrapped her face with duct tape disregarding the fact that she was wearing glasses.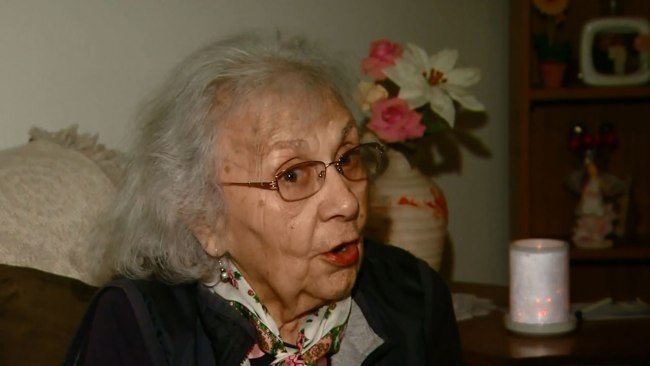 Before he could mum her, Reynolds shouted, 'Would you do this to your mother to bother her like you are doing me?' The idiot burglar was unmoved and without a second thought, he took Helen to her bedroom. He shamelessly disrobed her and shoved her on the bed. Reynolds given her advanced age, couldn't put up much of a fight when her assailant ripped her clothes off. But Helen (the smart one in this incident) held the ante. She gave the guy a reality check. She said… "Well, it's like this; you might as well know the truth…I have HIV and my husband died from it."
She lied through her teeth and the man took her every word for it. The burglar was taken aback and withheld his ill-motivated intentions towards Reynolds.
"…When I said that, he just walked out of the bedroom," This might as well have saved her life. The assailant resorted to tying Helen's ankles together with duct tape and wire then fled the building. Helen trying to rescue herself, chewed her way through the tape and managed to call for help from a neighbor who then notified the Parkesburg Borough Police Department.
Helen can only have God to thank for equipping her with the right words to say on that day. She expressly said… "It was all about me and my God and he helped me out."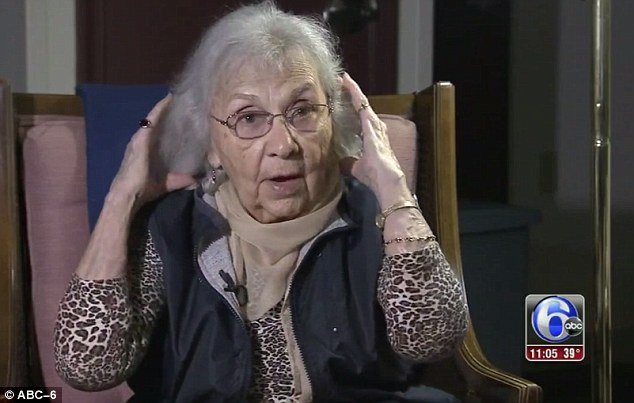 Nine months down the line, the Police still have no idea of who assaulted Reynolds and they are yet to make any arrests. Helen said that she had nothing to say to the burglar but she would be happy if he was caught and thrown in jail. "Put him in jail, and leave the sucker there" she said. We agree with Reynold's sentiment. That fool should rot in jail for all that's worth.
Words are indeed a powerful weapon. Powerful enough to stop what would have befallen Helen Reynolds. This only goes to show that even elderly people do still possess the power they used to have as youths. And should the thought of taking advantage of these elderly citizens ever cross your mind, then you'll be shut out of luck. They know better!!
"Don't forget to LIKE US on Facebook!"
LIKE OUR PAGE