Wedding days are the happiest, and if you step a little bit out of your box, they can be even more ecstatic. A Tennessee couple, Lyndsey and Tanner Raby, decided to tie the knot after being with each other for two years. 
Now usually, flower girls are associated with cute young girls. However, the bride decided that her flower girls would be her four lovely grandmas.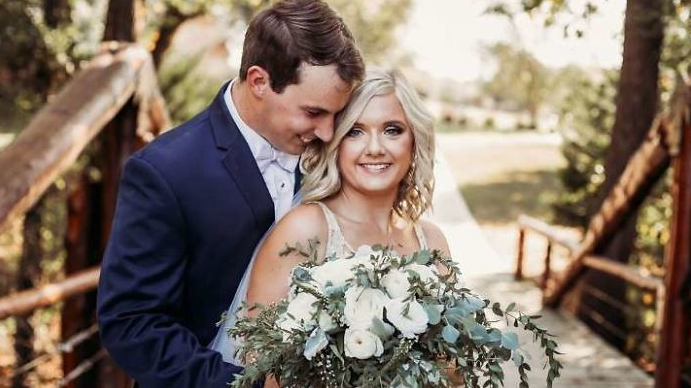 Luckily for her, they are more than happy to be her flower girls and were extremely excited about the part. 
The eldest of the four flower girls were the bride's ninety-year-old great grandmother, joined by Lyndsey's seventy-six and seventy-year-old grandmothers.
The bride also asked her husband's grandmother to be a part of the squad, and fortunately, these four ladies accepted Lyndsey's idea to make her wedding day even more special.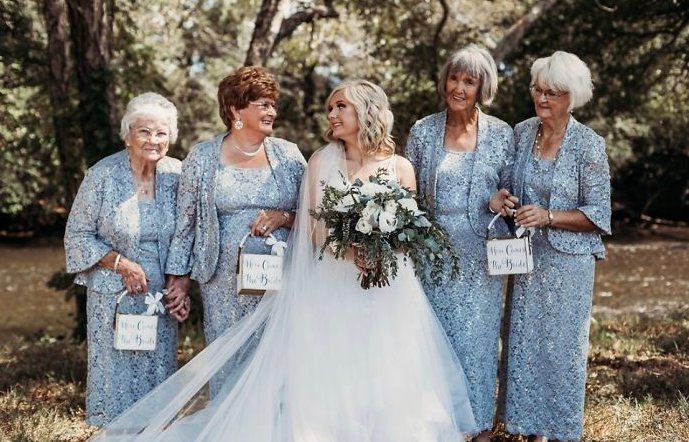 Lyndsey said she had the idea from the moment she got engaged and wanted to honor the couple's grandmothers.
She reserved a special part for the four ladies and was excited to realize that her grandmothers acknowledged this playful twist and were all up for joining the team bride.
All the four ladies took up the flower petal baskets with "Here comes the bride" written on them.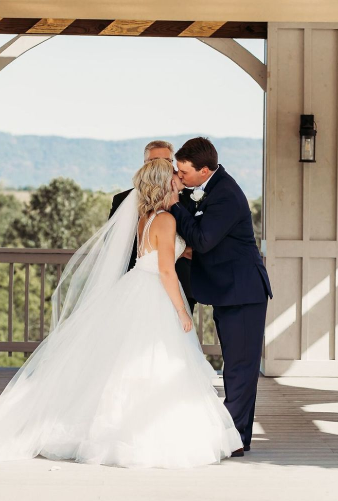 Their wedding photographer, Natalie Caho, perfectly captured the couple's 90-year-old Kathleen Brown, 76-year-old Wanda Grant, 72-year-old Betty Brown, and 70-year-old Joyce Raby. 
She added that despite capturing the cutest of the flower girls, the grandma squad has taken the cake. Natalie noted that having one grandmother present is considered lucky, but having four of them together was a fairly big deal.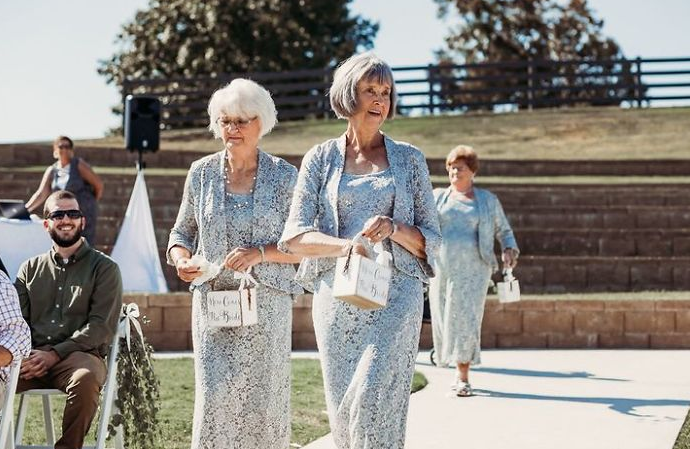 She put the picture on Instagram where her followers instantly felt overjoyed with the beautiful decision and marvelous moment of capturing all of them together. 
Share this post with your friends and family.
Recommended Video:
"Gina Stewart – World's Hottest Grandmother"

Don't forget to ▼LIKE US▼ for more inspirational stories:)