A Parkland student who was severely wounded after he used his body as a shield to protect his classmates has spoken for the first time after the incident.
He has been hailed as a hero, and people have nicknamed him 'Iron Man' after what he did to save the lives of other children.
15-year-old Anthony Borges was attending the class when 19-year-old Nikolas Cruz opens fired, killing 17 people and injured many. Majority Stoneman Douglas High School, Florida will never be able to forget what happened on 14th February 2018.
Anthony was shot five times by Nikolas. He sustained serious injuries to his abdomen, lungs, and legs. After two months of treatment, he was finally released from the hospital on April 4.
Two days after his release, he was invited to a press conference to express his concerns about the Florida Shooting.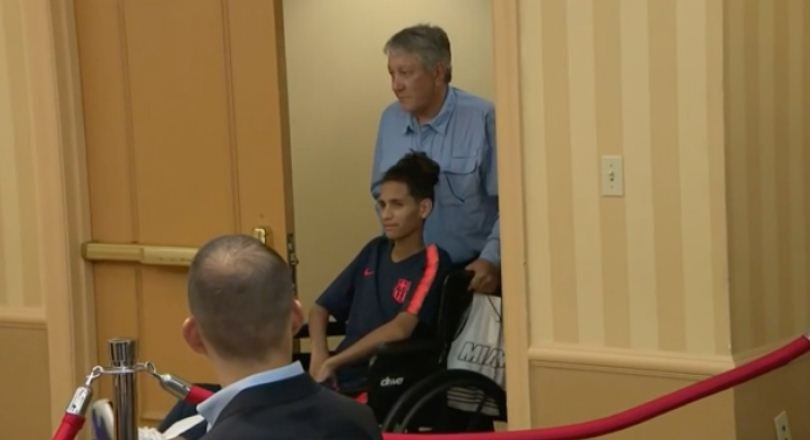 He can barely walk and was too weak to talk. He sat on his wheelchair while his attorney read his statement on his behalf.
In his statement, he blamed Broward County Sheriff Scott Israel and Superintendent Robert Runcie for the massacre. Moreover, he also condemned the agreement between the school district and the police department that allowed minors who were accused of petty crimes to avoid arrest provided that they complete the rehabilitation.
His statement read –

Fox News reported that the deputies received numerous calls about Nikolas Cruz over the years, but they failed to take any disciplinary actions against him. Cruz eventually spent 2 years at a facility with disciplinary and emotional problems before he was transferred to Stoneman Douglas.
In 2017, he was rusticated from the Florida high school after several incidents – first, he abused his girlfriend and engaged in a brutal spat with her new boyfriend.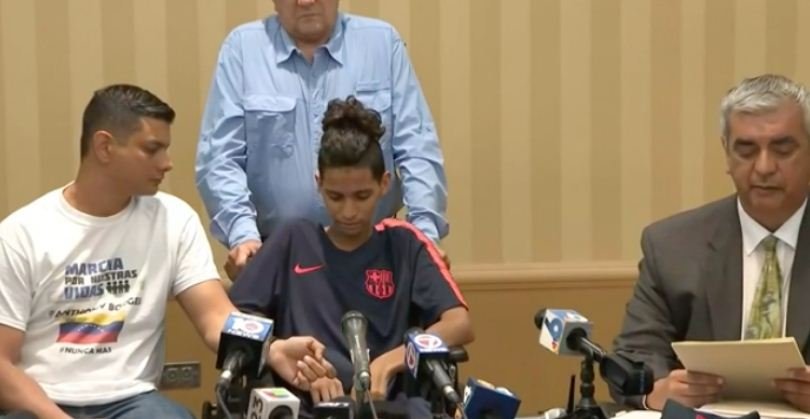 According to Fox News, the police department and even FBI received calls stating that Cruz is going to be a school shooter, but nothing was done regarding that phone call.
Anthony was an aspiring soccer player. He said that it is an honor to be called the 'Iron Man,' but he is not. He urged the Sheriff's office and the school district to make commitments towards the safety of the school including the students and teachers.
He said –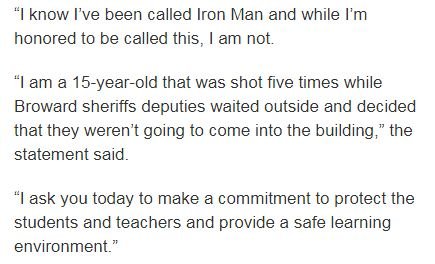 Anthony's father is very upset with the fact that his son won't be able to play soccer anymore. He said that his son's soccer career is over.
Anthony was a brilliant soccer player. His family emigrated from Venezuela to the United States 3 years ago. Before that, he played soccer at Fort Lauderdale's Barca Academy, a program dedicated to aspiring young footballers and operated by Barcelona Futbol Club in Spain.
If you liked this post, share it with your friends and family.
Don't forget to ▼LIKE US▼ for more inspirational stories!
Follow

@smalljoys_of_life
Enjoyed the article? Check out another interesting story below ▼
---

Share this story with your friends and family!
---