A Florida mom has filmed her 6-year-old son playing outside with a toy alligator while a real gator was lurking just a few feet away from him.
Watch the full incident in the video below.
Video Credit: Nicole Mojica
In the video, little Timmy can be seen playing around in their backyard in Lake Nona, Orlando. Timmy is busy with his inflatable alligator while his mother Nicole Mojica is filming him.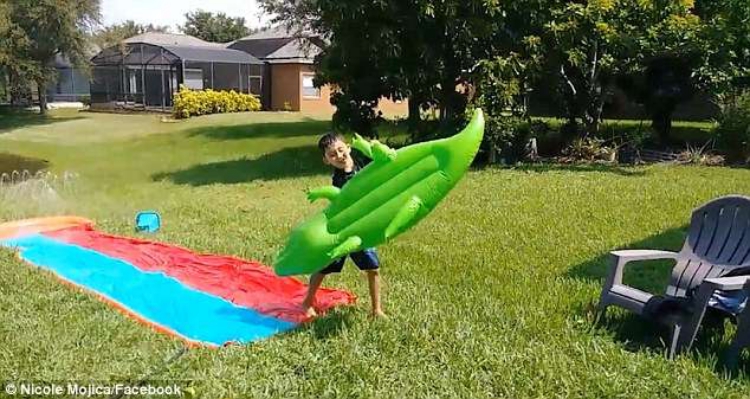 As she moves the camera to record the surroundings, a real alligator gets caught in the view. The dangerous creature was looking toward Timmy but wasn't spotted by anyone during the filming of the video.
Nicole who is totally oblivious to the danger keeps on commenting: 'Wrangling gators… I was hoping to make one of those funny YouTube videos – like the gator did something to you and you popped up in the air.'
It was only later that Nicole realized what she had filmed but, fortunately, everyone remained safe in the incident.
'I saw the brown chair move. Oh my God… Never would I expect [an alligator] so close to us,' Nicole told WFTV.
'They say they are afraid. Well, he wasn't. And he went down the slip n' slide and into the pond,' she continued.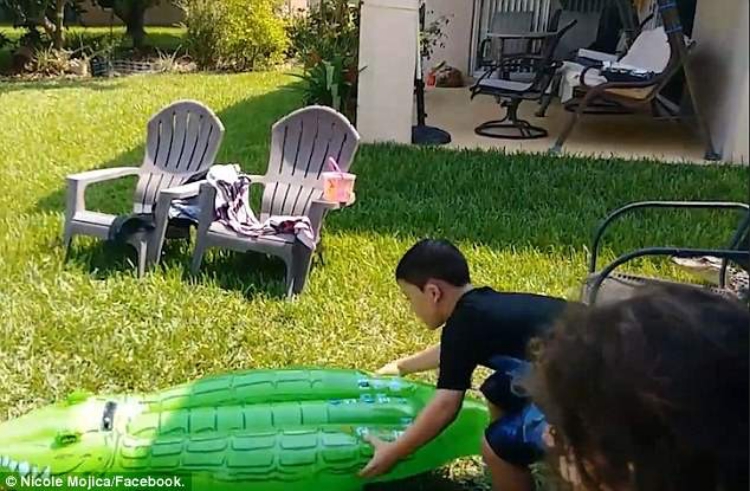 Now, Nicole daily carries out 'gator checks' before she allows children to play in their backyard.
Following the incident, the Florida Fish and Wildlife Conservation Commission has warned that the 1.3 million alligators present in the state become more active in the warm temperatures.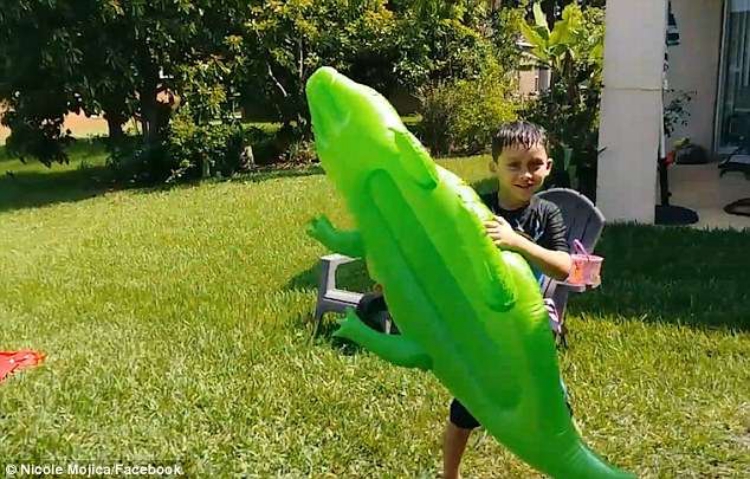 They further added that the reptiles will be out and about more frequently in May and June since these months are their typical mating season. However, the organization says to treat them with 'caution and respect' when spotted.
"Recommended Video – Grill Brush Dangers: 6-Year-Old Boy Almost Dies After Eating Burger With A Wire In It"
Follow

@smalljoys_of_life
Enjoyed the article? Check out another interesting story below ▼
---

Share this story with your friends and family!
---